Turn a White Plastic Flask into a Quick DIY Flash Diffuser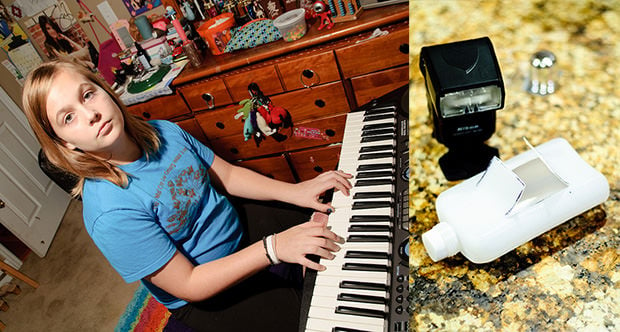 Photographer Joseph Nienstedt was at a grocery store recently when he spotted a $4 plastic flask that reminded him of a curved light modifier he had seen before. After buying it and transforming it into a diffuser using a razor, Nienstedt discovered that it provided softer light than his Sto-Fen Omni-Bounce due to the 5x larger surface area. While it's not a very respectable look for a professional environment, using a plastic bottle as a DIY diffuser could be an option if you're in a pinch or if you'd like to experiment with lighting.
Head on over to Nienstedt's blog post for a step-by-step guide.
DIY Speedlight Diffuser [JWNPhoto]