Hasselblad H4D-200MS Shoots 200MP Photos with a 50MP Sensor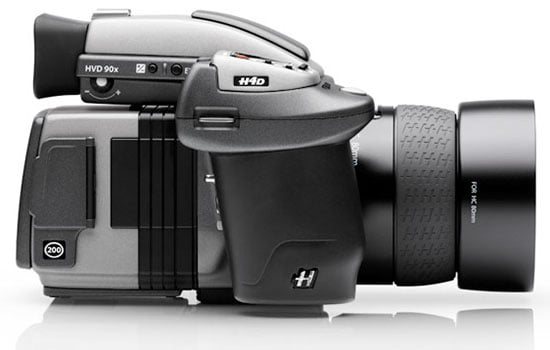 Sigma's upcoming SD1 uses a special Foveon sensor that captures red, green, and blue information at each pixel by stacking three separate 15MP sensors, giving the resulting images 46 million pieces of information. Hasselblad's new H4D-200MS medium format DSLR also captures each of the three colors at every pixel, but with a different method — it shoots 6 separate photos with its 50MP sensor, but shifts the sensor by 1.5 pixels for each shot, giving the resulting photos 200MP of resolution.

Capturing the six shots takes about 30 seconds, meaning it's only useful for non-moving subjects. The resulting files are upwards of 600MB in size, so the company recommends attaching a hard drive to the camera rather using a CF card.
If you're interested, you can buy a H4D-200MS for a cool $45,000.