Samsung's New ISOCELL HP2 is its Third 200MP Smartphone Sensor
Samsung's new ISOCELL HP2 is the company's third 200-megapixel smartphone sensor that promises improved pixel technology and the capability to produce "stunning" mobile images.
Samsung's naming format for its HP series of ISOCELL smartphone sensors is a bit strange, as the HP2 follows the HP1 that was announced in 2021 and the HP3 that was announced last year.
While its announcements have seemingly come out of order, the HP2 does slide in nicely between the HP1 and HP3 sensors. The HP1, Samsung's first 200-megapixel resolution sensor, is based on 0.64µm sized pixels while the HP3 uses what Samsung at the time called the world's smallest pixels at 0.56μm. The new HP2 fits between those two with a 0.6µm pixel size.
Similar to the HP3, the HP2 uses Samsung's pixel binning technology Tetra2pixel which allows it to simulate different pixel sizes and total resolutions in order to respond to changing light conditions.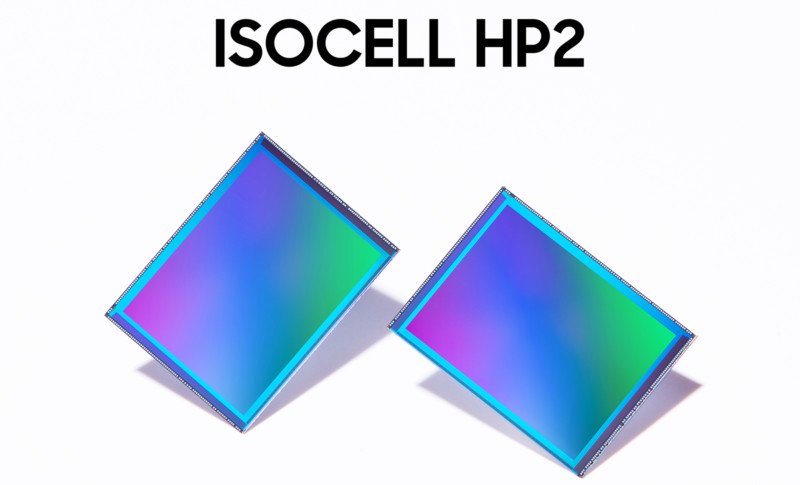 For example, when in low-lit environments, the sensor transforms either into a 1.2μm 50-megapixel or 2.4μm 12.5-megapixel image sensor by binding four to 16 neighboring pixels. For 8K video, approximately 33-megapixel resolution, the HP2 switches to 1.2μm 50-megapixel mode to minimize cropping and capture more of the scene.
The HP2 also has what Samsung calls its new Dual Vertical Transfer Gate (D-VTG) technology, which allows it to reduce the "Washed out" look of photos that are taken in harsh lighting environments.
"In a photo diode within each pixel, a voltage transfer gate is placed on the bottom to transport electrons from the pixels to the logic layer. With high precision, D-VTG adds a second transfer gate in the pixel, boosting the pixel's full-well capacity by more than 33%," Samsung claims. "With more electrons stored and efficient signal transfers, this method can reduce overexposure and enhance color reproduction, especially in bright light conditions."
The HP2 also has a new Super QPD autofocusing system that allows it to use all 200 million pixels for focusing. They are grouped by four adjacent pixels so it can recognize both horizontal and vertical pattern changes to deliver faster and more accurate autofocusing, which Samsung says is powerful enough to allow fast and accurate focusing even in dim lighting.
Finally, the HP2 introduces a new HDR mode in its 50-megapixel format, which applies two separate conversion values to the analog signal received at the pixel level. The sensor also uses Smart-ISO Pro, a Samsung HDR solution that merges different levels of ISO readouts from a single exposure, allowing the camera to take 12.5MP images and 4K at 60fps video in HDR.
Samsung says that the ISOCELL HP2 has entered mass production, meaning it is very soon to be available for use in smartphones. Based on teasers for its upcoming Galaxy S23 smartphone, it's feasible that any of these three 200-megapixel sensors will be utilized in the company's new flagship.