Transform Your Old Flatbed Scanner into a Cheap Lightbox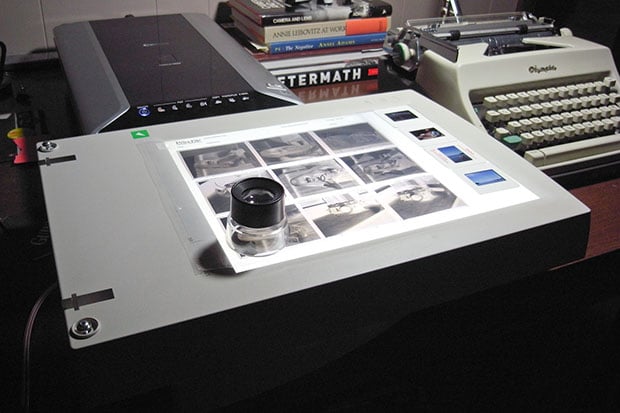 If you have an old or broken flatbed scanner lying around and gathering dust, a neat thing you can do is convert it into a cheap, do-it-yourself lightbox for viewing negatives and slides. Photo-enthusiast James Wilson did this as a weekend project:
It was a simple process; gut the scanner, hook up a light fixture inside it, and paint the inside of the glass white. Total cost was around ten bucks for the light fixture, wiring, and paint. [#]
You can read Wilson's writeup here. There are also some additional photos over on Flickr.