Fujifilm Finepix X100 Selling for Crazy Prices on eBay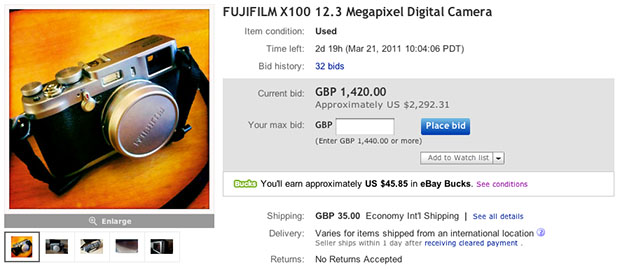 If you somehow got your hands on a Fujifilm Finepix X100 already but don't mind waiting a little longer to use one, you can double or triple the money you paid by selling it to desperate buyers on eBay. Fujifilm was already experiencing extremely high demand and possible shortages, but then the tragic earthquake in Japan completely halted production of the camera after Fujifilm's factory 20 miles from Sendai was damaged.
There are a few of the cameras being sold on eBay right now, with one auction for a used X100 — with a scratched LCD screen, no less — at $2,300 already with nearly 3 days remaining. This is for a camera that will be selling for $1,200 new when it's available.