Possibility of an Apple Alpha DSLR Arises, but Quickly Fades Away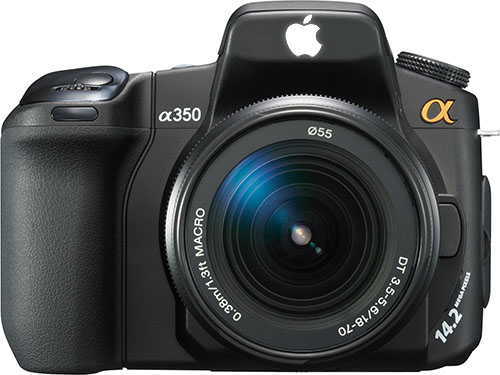 There was a rumor circulating today that Sony was potentially an acquisition target of Apple, which has $51 billion in cash lying around waiting to be used. Shares of Sony were up nearly 3 percent at one point before the rumors were quashed by analysts. If Apple did somehow acquire Sony in the future, it would bring the company back into the digital camera market that the company explored and then abandoned back in the 90s. However, it doesn't seem likely that we'll see an Apple Alpha DSLR anytime soon.
Another photo-related company that's being mentioned as an acquisition target: Adobe.