Nikon Coolpix Site Features Nifty Online Tool: Virtual Touch Experience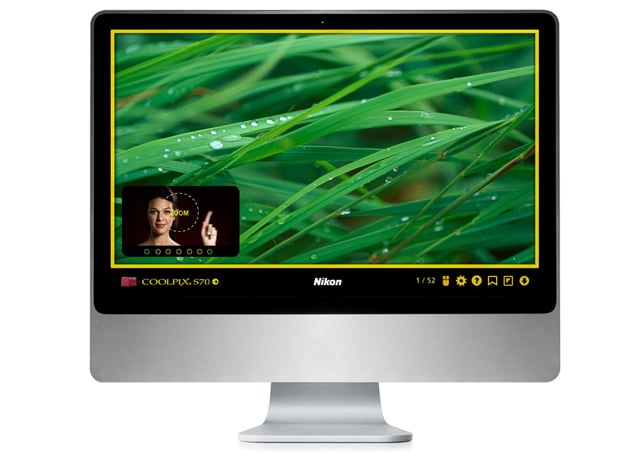 The Nikon Coolpix site now features an interesting tool for viewing photos, utilizing the viewer's webcam and hand motions to flip through and zoom in and out of images. (Think: that one Spielberg film with Tom Cruise…)
The online tool, Virtual Touch Experience, is a javascript app that the user drags to their browser bookmark bar. When the bookmark is clicked while viewing compatible image sites, the images are opened for interaction in another window.
Virtual Touch Experience is a clever ad campaign designed by MRM Worldwide for Nikon's touch screen Coolpix S70. According to the press release, it's supposed to emulate the touch screen experience of the camera, as well as Nikon's emphasis on the human element/touch in photography.
Though Virtual Touch Experience isn't something you might actually integrate into routine photo viewing, (personally, my arm got really tired, and then I felt a little silly), it's an interesting idea to make photos more interactive.
We're curious to see if photo viewing and sorting could go the way of physical interactivity using hardware motion sensors like Nintendo Wii or Microsoft's Project Natal someday.