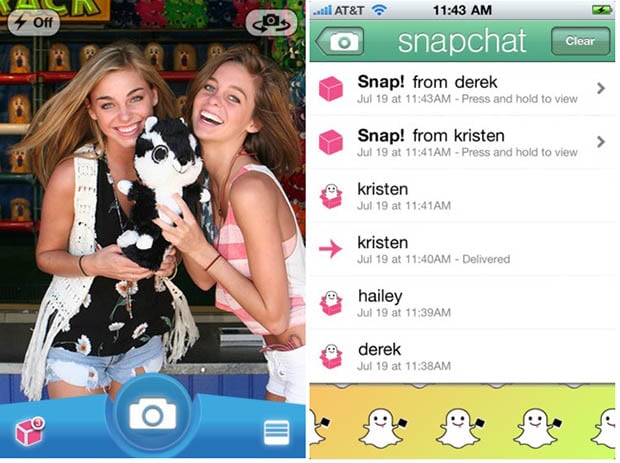 Snapchat may be having a tiny little issue when it comes to iOS 7 usability. Apple's updated mobile operating system (which is currently in beta) reportedly allows users to screenshot Snapchat "snaps" secretly.

If a user of the existing app on iOS6 takes a screenshot of a pictured they've received, the sender is alerted. This measure is supposed to make it frowned upon to screenshot a snap, thus enhancing user privacy — especially if what's being sent can only be described as "sexy."
Snapchat users can only view received images for up to 10 seconds (the time limit is determined by the sender), and the image can only be viewed if the recipient is holding their finger on the screen. Because iOS 6 cancels touch input when taking a screenshot, Snapchat can make the determination the recipient "cheated" and took a screenshot, alerting the sender.
With iOS 7, though, touch input is not canceled when taking a screenshot, so Snapchat really doesn't have a reliable way of detecting whether or not the recipient has taken a screenshot.
According to iOS 7 release notes, "Active touches are no longer canceled when the user takes a screenshot."
This puts the service in an awkward position. Snapchat will now have to find another method of detecting screenshots, or discard the feature altogether.