The Gray Market and How It Works
Globalization certainly has its advantages. Anyone can order almost anything online with a few clicks and have it conveniently delivered to their door regardless of where it is. However, convenience aside, many consumers purchasing things like cameras and lenses may unwittingly be purchasing gray market products rather than "legitimate" ones.

In this article, we will explain what gray market products are and how the gray market industry works.
Table of Contents
What is the Gray Market?
A gray market product is any product that is imported and sold by anyone other than the manufacturer and its authorized dealers.
Goods that are commonly sold in the gray market include camera equipment, video/computer games, cars, phones, watches, shoes, and more.
The gray market is not illegal — it's just unauthorized by the manufacturer. Gray market products are typically priced lower than authorized products, but they come with tradeoffs that the consumer may or may not be aware of.
Concerning camera equipment, the gray market works behind closed doors. Retailers obtain products to sell cheaper to overseas markets, bypassing local authorized distributors (in many cases, manufacturers). The products may be purchased from regions of the world where the prices are lower into regions with higher prices, allowing them to both offer lower prices and/or pocket the difference.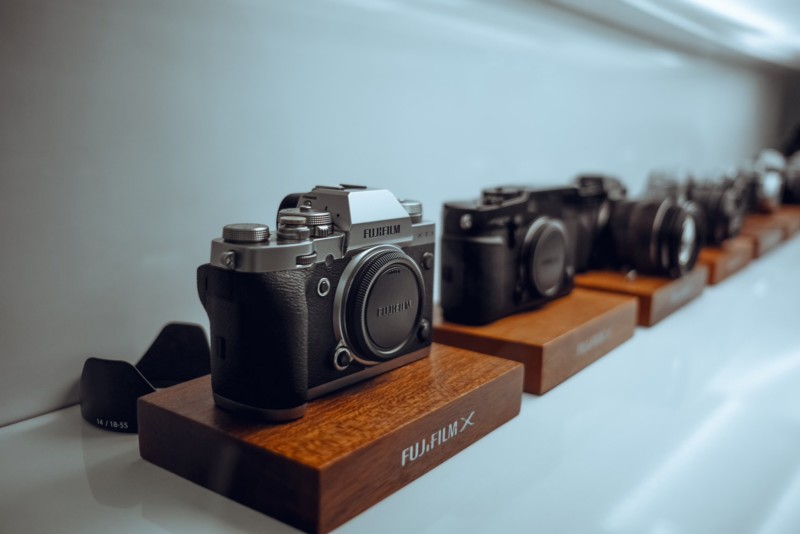 As explored in this article, retailers engaging with the gray market can hurt the retail trade in various ways. More importantly, consumers could lose some consumer rights (depending on the country) and access to professional service programs when purchasing a gray market or import product.
How to Spot a Gray Market Product
Are there telling signs to signal if the product you are considering is a local buy or a gray market purchase? Look closely at the product page, as they are generally keywords that will indicate that the listing is gray market. These include:
Import Model
Warranty via Seller
Gray/Grey Market
[Brand Name] Import
USA Seller Warranty
Off Market
Direct Import
USA Coverage by Seller
Seller Warranty
[Seller Name] Warranty
If you have already purchased a product, one sign that it is gray market is the fact that it does not have a serial number.
The Risks of Buying a Gray Market Product
When deciding to purchase products from an overseas entity, there are many risks to take into consideration; these include:
No Manufacturers Warranty
Many countries have consumer guarantees if something were to go wrong with the product. Companies have a legal obligation to repair or replace a product in the case of a manufacturer's fault. While this applies to locally purchased items, these consumer guarantees don't cover sourced products from overseas gray market sellers.
After consumers find their broken product won't be repaired or replaced, there can be a sense of betrayal and anger if the consumer wasn't made aware of the product's status upon purchase. These emotions may be misdirected at the manufacturer rather than the seller of the gray market good.
No Access to Professional Services
Read the terms and conditions for any professional service, and you will generally find that the relationship with a supplier becomes null and void upon registering a gray market product. Consumers typically find this out the hard way when registering their products. After uploading their receipts and listing the gray market retailer, manufacturers offering professional services exercise their right to decline unauthorized purchases.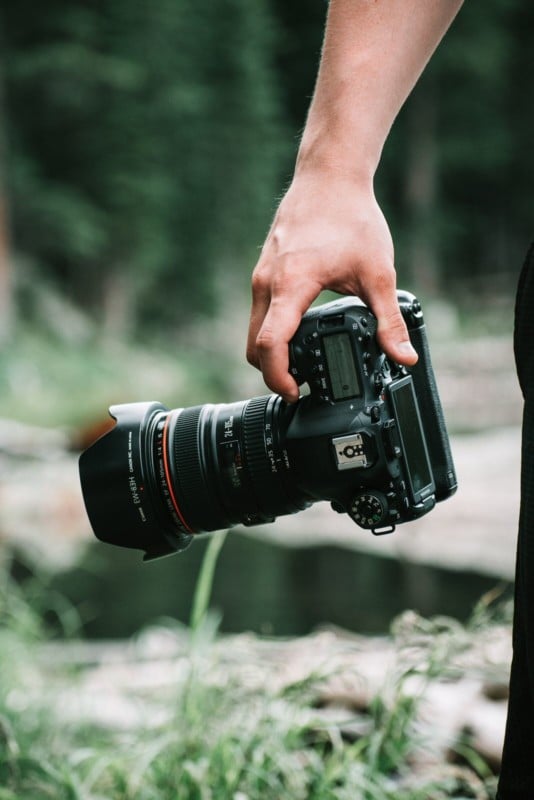 In some cases, manufacturers will track and check serial numbers to ensure the registration is legitimate if a product is listed as being purchased from the secondhand market (consumers may do this to bypass the terms and conditions of the professional services).
Paying Extra Duties or Taxes
Gray market products may look enticing to consumers as unauthorized sellers exclude the tax or duty when listing products online. While the consumer may think they are getting a good deal, in most cases, the product may stop at customs, and the buyer may be asked to pay the tax or duty plus a small fine.
Unfortunately, sellers understand this, which is why after purchase, they may contact the buyer, telling them something along the lines of "We can declare less value on the shipping invoice" so they can further get away with having to pay tax.
Missing Essential Items
The product may arrive okay after making a purchase online from a gray market retailer, but it may be void of a few things. For instance, charging cables that aren't safety checked, instruction booklets in the wrong language, pirated software, or the product might be missing a battery. These inconsistencies occur once the products arrive in Hong Kong or a similar destination. At this stage, they get repacked with substitute items before being shipped to their destination country.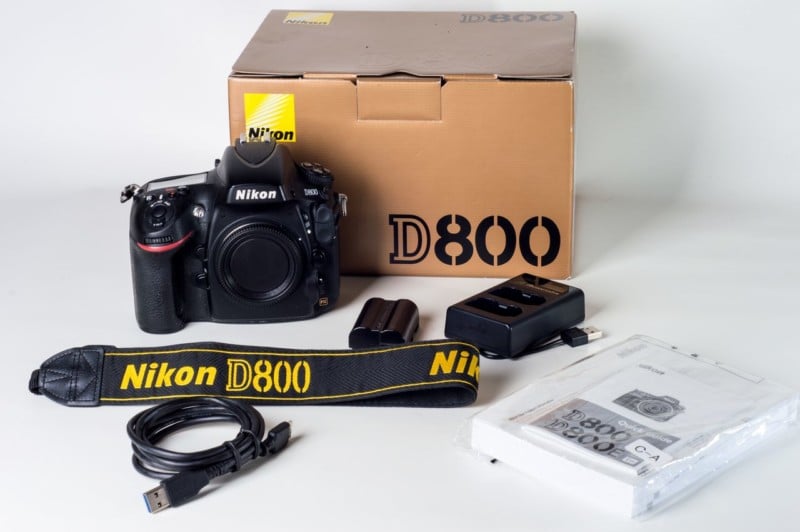 Ineligible for Bonuses, Cashback, or Redemptions
It's critical to buy from authorized retailers to receive bonuses, cashback, or redemptions. If there is hesitancy about the legitimacy of a retailer, check the manufacturer's website and see if the retailer is listed as an authorized seller. The last thing anyone wants to miss is the significant bonuses which will no doubt be more favorable than buying a gray market import.
How Gray Market Products Enter The Global Market
There are many factors here, but below is how the gray market generally works in the photographic and cine industry.
The Deal Occurs
The gray market cycle begins when a legitimate retailer places a large order with a local authorized wholesaler or distributor. These businesses can place large orders as they may have established accounts with previous selling histories over many years. These sorts of deals could be anywhere from 100 to 600+ products at a time and be hundreds of thousands to millions of dollars over a given period.
Retailers Fuel Pre-arranged Deals
Once the order has been placed and confirmed, the retailer will contact a buyer to orchestrate the pre-organized gray market deal. The stock will then arrive at the store or the retailer's warehouse, so there is a paper trail to prove it went to the retailer.
Once it arrives, the retailer calls their local contact to on-sell at a predetermined price instead of unpacking the items. Pallets of stock are then moved into awaiting trucks and flown or shipped to an awaiting Hong Kong syndicate. The retailer then profits from the difference (plus account rebates), ultimately causing follow-on effects for the rest of the industry and, in some cases, can deceive consumers wanting to buy legitimate products.
Global Shipments: Movement From The Syndicate
Once a shipment of products lands in Hong Kong, the syndicate distributes equipment to various retailers fulfilling pre-arranged orders worldwide. These products are then sold as imports, often listed cheaper than a locally distributed product. While this system undercuts the local market, it isn't illegal, hence why it is called "gray" market.
Investigation: Notification of Gray Market Activity
The way gray market products are found is twofold. First, a local retailer may complain that an online sale has undercut their pricing.
The second way gray market products are found is by returns from consumers. Consumers may call a manufacturer or legitimate retailer to complain they are missing an item from the box; the battery charger has an international plug not suited for their own country, or in some cases, an instruction manual may be in another language.
Upon receiving notification, the local distributor may purchase one of the gray market products from the problem retailer so an internal investigation can begin.
Finding The Source: Tracking Serial Numbers
Once the authorized distributor has a gray market product in their possession, the investigation starts. The distributor contacts the manufacturer using the product's serial number to obtain the genesis country where the product was sent. This then flags the original retailer where questions are raised.
The Retailer's Reply To Gray Market Activity
Retailers found in this situation will have to prove sell-through of the products in question. Suppose they are found contributing to the gray market. In that case, it may go against the terms with the wholesaler or distributor, and the retailer may lose a rebate as a warning or their ability to obtain products in the future.
Consumer promotions and online buying activity may be a common response from the retailer justifying sell-through reporting as these typically command a busier sales period. However, for a retailer driven only by profit, these reports can be forged with fake information to a wholesaler. For instance, a retailer could report that a staff member sold six cameras on the shop floor in one day, whereas it might only be one or none at all.
The Effects to Industry Caused by Gray Market Products
Gray market products are an ongoing issue from a non-competitive retailer's perspective. While consumers think they are winning, they generally aren't.
Consumers should consider the effects of the 'underground' trade as it can drastically affect buyers on three levels.
1. Stock Availability. If a larger or small retailer buys pallet loads of product, it takes a large supply away from local consumers. Cameras and lenses may be harder to get. Wholesalers may even say this is due to manufacturing demands, but in many cases, the supply shortage can be attributed to the gray market's activity for popular cameras.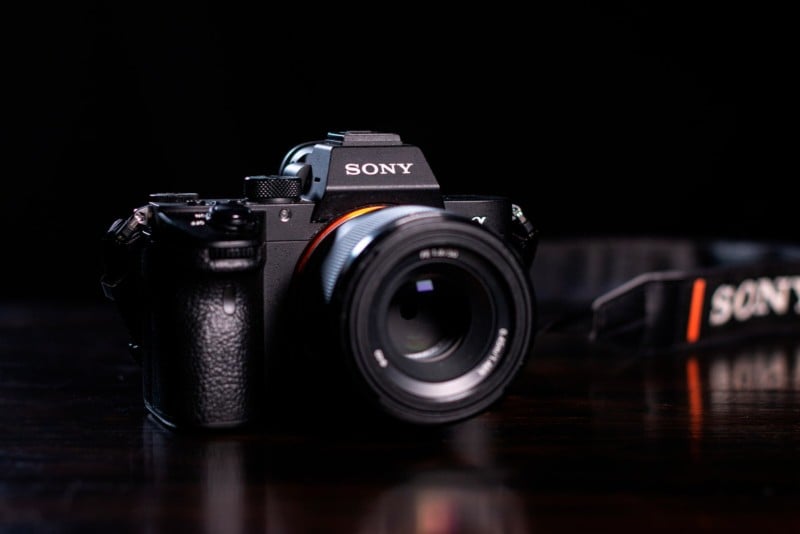 2. More Unethical (or Even Illegal) Behavior. Upon selling the products into the gray market, a retailer may be unethical enough to make rebate claims on their account for the sell-through of the product. These monetary discounts may be millions when added up across the year. In addition, a retailer may even fake consumer information to claim consumer bonuses or redemptions for each product they 'sold.'
3. Less Competition. If a retailer continues with gray market products, they may force other competitors from the market. Essentially securing the majority of the stock for the gray market trade could take away the selling opportunities from other retailers and online sellers.
What are Manufacturers Doing About Gray Market Products?
There is a lot of investigation that no doubt carries on behind closed doors. Much of it involves lawyers, contracts, and a retailer's word, but is it enough? The following are some preventative measures put in by manufacturers to stem the gray market.
Different Product Names
Canon gives its entry-level DSLR cameras different names in different regions of the world. For example, the Canon EOS 2000D was named the EOS 1500D in southeast Asia, the EOS Rebel T7 in the Americas, and the EOS Kiss X90 in Japan.
This strategy aims to prevent retailers from importing the camera from one region of the world (e.g. the US with its lower-priced, faster-selling DSLRs) to a different region (e.g. Europe, with its higher-priced, slower-selling DSLRs).
Serial Tracking
Serial tracking is the latest way products are tracked. Unfortunately, there is too much incentive from the wholesaler, retailer, middleman, and price-hungry consumer for the gray market to stop. While serial number tracking can result in identifying the source, elements of exporting and importing products are not illegal practices.
Battery Shipping Bans
Battery bans are another way manufacturers are fighting the movement of products from one country to another. The authorization of paperwork and tracking helps deter syndicates from engaging in products with high-capacity batteries.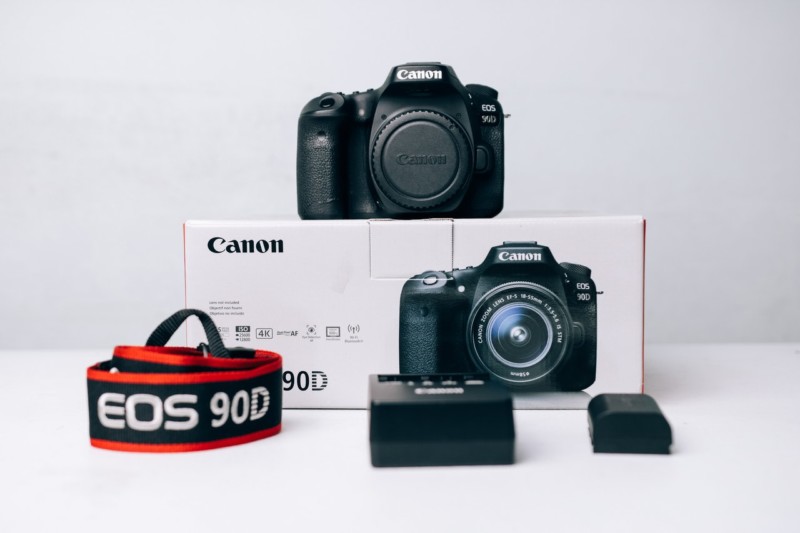 Manufacturers Supporting Cash Backs
In some countries, like Australia, manufacturers can't dictate a recommended selling price to a retailer to stimulate competition. While this is good for the consumer, it is harder for other countries to compete with overseas markets selling cheaper products. To overcome this, manufacturers commonly support cash-back incentives to 'level' the global price for their products.
By doing so, they aren't breaking any laws by dictating the selling price of a product. For instance, one country may advertise a $500 cashback on a product; in another, the same product could fetch a $300 cashback. The consumers would pay the same price after cashback and currency conversion.
Should You Buy a Gray Market Product?
Even though gray market products may cause headaches for manufacturers, they are not illegal and may often be a good deal for cost-conscious consumers who want to get the best possible price on a new product (and who understand and are willing to accept the tradeoffs).
If you do purchase from the gray market, it's a good idea to do so through a trustworthy retailer, which may provide their own equivalent warranty for the product outside of the manufacturer's repair service (i.e. you may need to ship the product to the retailer rather than the manufacturer when it needs warranty servicing). In the unlikely case that the gray market good does not arrive exactly as advertised, reputable retailers will quickly make things right.
Aside from the pros and cons to you personally, however, purchasing authorized products is a way to support the manufacturer and their distribution and service networks, allowing them to better provide goods and services to all customers.
What Does The Future Look Like For Gray Market Products?
We live in a world of globalization, so the gray market will always have a presence in the industry. As technology advances, though, we could see an introduction to blockchain technology in the next couple of decades which puts the responsibility and transparency on consumers to understand the logistics flow before making their purchase decision.
Choosing a reputable retailer is often the best choice a consumer can make before buying a product. Understanding a retailer's stance on imports should be clear and upfront so that consumers can indicate their rights and what they buy.
While there are countless sellers unethically selling gray market products without proper disclosure, respected retailers sell gray market products as well with clear warnings to consumers. For example, two good examples of import policies can be seen on the B&H and Adorama websites.
---
About the author: Leigh Diprose is a business owner and full-time writer in the imaging industry whose passion is to share knowledge. The opinions expressed in this article are solely those of the author. His published work has been featured by top imaging wholesalers and leading imaging retailers in over 14 countries.
---
Image credits: Header photo from Depositphotos