The Best ND Filters You Can Buy in 2023
Neutral density (ND) filters are a must-have for both videographers and landscape photographers, but there are so many options out there of varying cost and quality that choosing the right one can be a daunting task.
Before we can get to the recommendations, we need to make sure you know what a Neutral Density filter is and why you might need one. A Neutral Density filter is essentially a piece of darkened glass that is placed in front of a camera lens. The good ones are typically made from high-quality materials in order to not get in the way of the natural quality of your lens like preserving sharpness and limiting (or outright eliminating) color cast.
An ND filter reduces the amount of light that reaches the camera sensor which allows you to capture longer exposures or to shoot "normally" in very bright situations. These filters let users create long-exposure effects like silky-smooth water, light trails with cars in traffic, or ghost crowds in public spaces with pedestrians. A more detailed explanation can be found in our ND Filter Guide here.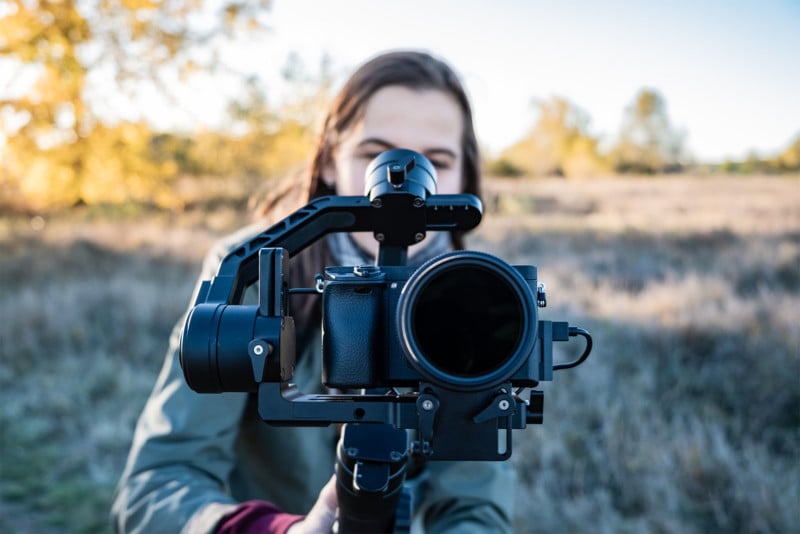 The interesting thing about ND filters is sometimes the most expensive ones may not always be the best. There are many factors to compare when picking the right filter for the situation as each brand, material, and coating will provide different chromatic aberrations and color spreads. Using these filters can help blur the movement of clouds, water, and even people. Additionally, these filters can protect your camera lenses and sensors/shutters keeping the camera safe even when exposed to bright light.
It's also important to know that ND filters come in many different sizes, shapes, intensities, and styles to suit different needs. When purchasing an ND filter, users need to ensure that the filter threads, and/or lens mount(s) match the lens they intend to use them on. Typically ND filters come in square or round shapes, in 43mm to 100mm-plus sizes, and densities that range from 1/4 to 10 full stops of light restriction. Some of these will even require custom mounts/holders which will add another level of complexity and cost to the venture. So which one is the best?
PetaPixel will update these results periodically as we test more filters, so make sure to bookmark this story and check back when you're ready to make a purchase.
Best Overall ND Filter: LEE Filters 100×100 ProGlass IRND
The ProGlass IRND Cine filters from LEE Filters are considered to be the leader in the industry for top-notch performance with superior image quality and a wide variety of density options and filter sizes. The ProGlass IRND range has set the bar for ND filter performance, as well as the price-per-filter peak.
Despite the very high cost (they are $255 each in addition to the need to buy a compatible filter holder to use them), the ProGlass IRND filters provide users with six density levels ranging from two stops up to 15 stops of light reduction. The filters are coated to block out infrared (IR) and ultraviolet (UV) light, allowing for better image contrast and clarity with next to no color cast whatsoever.
The filters also allow for incredibly sharp images (next to no distortion) even in the very far corners. In order to use these filters, you will need to get an additional LEE 100 filter holder to use the system adding an additional cost upfront (per lens), but you're not going to find an ND filter that provides this level of quality anywhere else.
Best Affordable ND Filter: Cokin Nuances Extreme Z-Pro ND
Cokin has taken huge leaps forward with the quality of its filters with the Nuances Extreme ND system. The filter kit offers top-notch square filter quality and performance at a manageable $435 for a kit that includes multiple filters and cases to protect and store the filters when not in use. The filters are made with tempered mineral glass that is coated with nano metallic alloy that allows for incredible color accuracy and very impressive sharpness, even on the extreme edges.
The Cokin Nuances filters are precisely matched to their f-stop light reduction range so users can tell exactly what they are getting with each piece. Additionally, the filters are durable and drop-resistant, with a filter-holder that has a nice foam gasket to help prevent any light leaks when using the system.
The Nuances filters in three sizes (84mm, 100mm, and 130mm widths) and densities of one to 10-stops of light reduction.
Best Square ND Filters: H&Y K-Series HD MRC ND
While H&Y is a newer name in the square filter market, the company has made waves with its groundbreaking "revoring" and magnetic series of filters and adapters. Outside of our pick for best overall ND filter above, the K-series 100x100mm square ND filters come in six and 10-stop densities and are made with a multi-coated glass that helps avoid color-casts and reduces moisture, scratches, dust, and fingerprints. The filters cost $149 each and provide excellent sharpness edge to edge. What's even better is the magnetic filter holder will even work with the H&Y round drop-in ND filters, further expanding the capabilities and combinations.
Best Graduated ND Filters: Benro Master 100x150mm Glass Graduated ND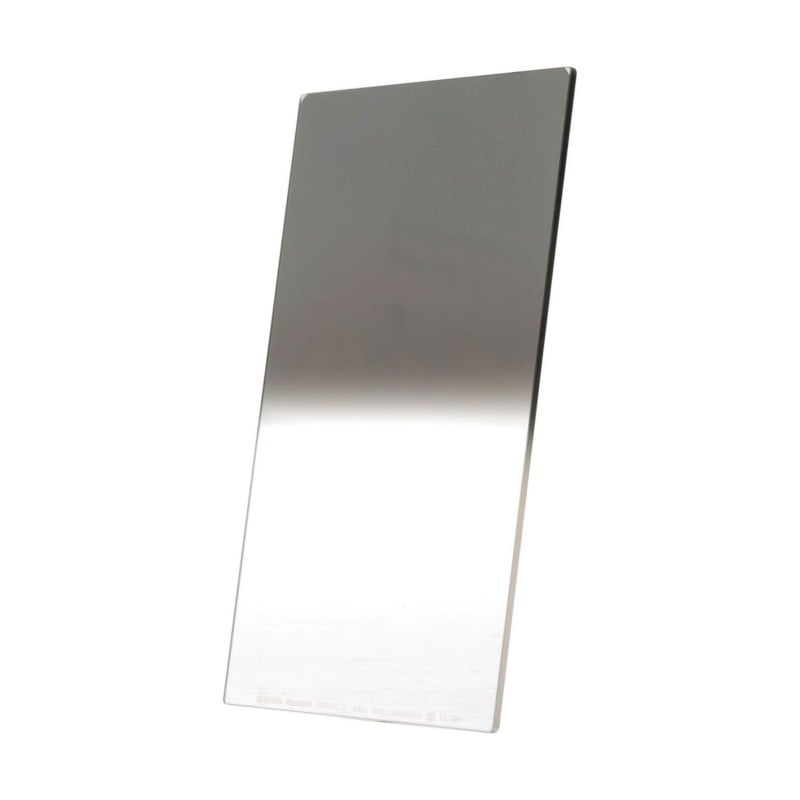 The $239 Benro Master GND filters use top-rated German Schott B270 optical glass with an Ultra-Low Chromatic Aberration (ULCA) and less than 1.5% reflective rate.
The filters also boast a waterproof multicoating that helps resist scratches, moisture, and dust or dirt, as well as feature an anti-infrared coating that blocks UV and IR light to prevent any color casts in the images or video being captured. Image sharpness is also steady throughout the density levels with no visible color shifts.
The Benro Master filters come in a variety of sizes and are available in two, three, four, and five-stop densities (in soft, hard, and reverse fades) that can be used individually or stacked for even more light reduction.
Best Ultra-Dark ND Filter: LEE Filters Elements Big Stopper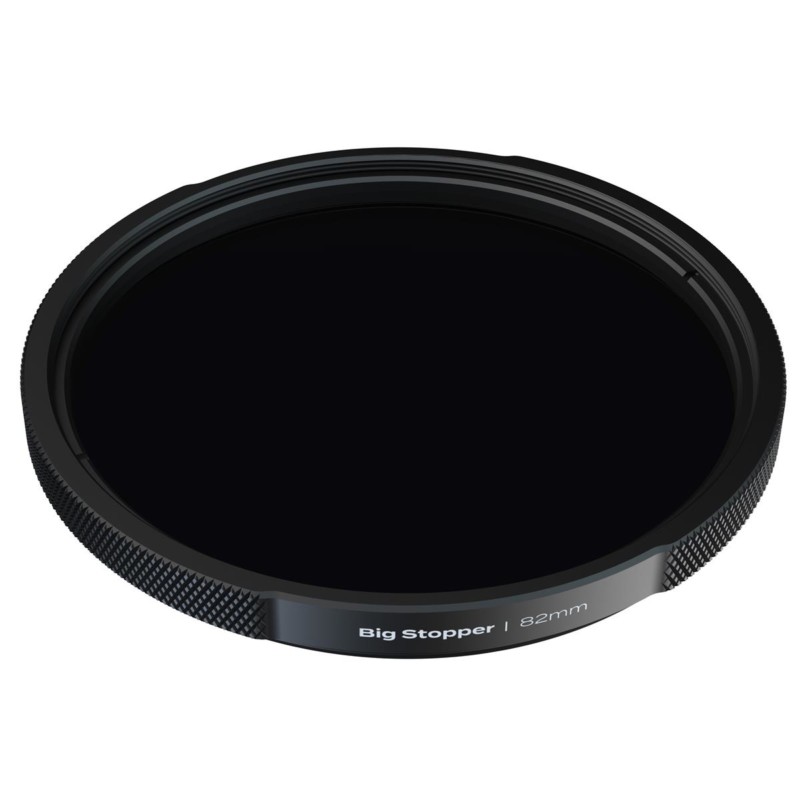 LEE Filters is famous for its hand-made filters that have been seen as an industry standard for photographers and videographers for decades.The Big Stopper series of ND filters are a 10-stop neutral density filter that can be used alone or combined with the 6-stop "little stopper" and/or the 15-stop "Super-Stopper" for wide-open and extremely long exposures in the brightest of situations. The current generation of Stoppers are available in both square and circular formats, and each is crafted with excellent quality.
Vignetting is practically nonexistent, and the color cast is extremely minimal (on the magenta side) and typically only shows up if light leaks through the lens or DSLR shutters occur. The $175 Big Stopper filters are available in 67mm, 72mm, 77mm, and 82mm circular sizes and 100x100mm in the square format.
Best Variable ND Filter: PolarPro Variable ND (Peter McKinnon Edition)
The PolarPro (Peter McKinnon Edition) Variable ND Filter is widely considered to be one of the best variable ND filters on the market due to its attention to detail and excellent build quality.
The filter comes with etched markings on an aluminum frame allowing users to make precise adjustments to their exposure. The rotation is smooth and silent with minimal vignetting. Cross polarization (X-lines) are not present and the detail levels are incredibly sharp even at the maximum density allowing for incredible image quality. Additionally, the small/low profile of the filter works great for wide-angle lenses keeping the edges out of the frame.
Variable ND filters are adjustable ND filters that allow users to increase or decrease the amount of light reduction through the use of two stacked polarizing filters. The inner filter is fixed while the outer filter can be rotated, thus affecting the "density" applied. This is extremely handy for users who work in varied environments and do not have the time to stop shooting/recording to swap filters.
The filter is available in the signature or "mist" editions at 67mm, 77mm, and 82mm sizes, and "stop ranges" from two to five stops and six to nine stops. The only "con" with this filter is the $249 price which, while fair considering the quality isn't cheap especially considering you will need to purchase additional step-up rings for lenses that do not match the three sizes available from Polar Pro natively.
Best Expandable/Customizable ND Filter: H&Y Revoring Variable ND & Circular Polarizer
The between $184 and $259 Revoring Variable ND and CPL from H&Y is a game-changing filter system for photographers that not only provides a two-in-one filter, but also a base that can be used to add different filters and accessories from H&Y to truly take a hold of your creativity. The system sits in an average position as far as pricing is concerned (especially when you consider you are getting two filters in one accessory) and allows users to quickly and easily swap the filter system between lenses/cameras by taking advantage of the self-retracting mounting blade technology.
The lightweight architectural grade aluminum system is available in thread ranges of 37 to 49mm, 46 to 62mm, 58 to 77mm, 67 tp 82mm, and 82 to 95mm, and provides an ND range of 1.5 to 10 stops of light reduction. It is worth noting that (especially on wide-angle lenses) there is some visible ND cross fade present when going higher up on the stopping levels. While this may not be perfect, the sheer level of expansion and customizability more than makes up for the crossfade effect.
---
Image credits: Header photos licensed via Depositphotos.