The Elinchrom THREE is a 261Ws Battery-Powered 'Adventure Light'
Elinchrom announced the Elinchrom THREE, a new 261 watt-second (Ws) active charging, battery-powered, portable, off-camera monolight that sits in between the model ONE and FIVE systems.
Elinchrom says the new $999 THREE features a built-in lithium-ion battery (charged via USB-C) that is capable of powering the light for up to 525 full power flashes. The strobe is also High-Speed Sync (HSS) capable at up to 1/8000 second, supports TTL, has built-in Bluetooth, and features a bi-color continuous LED modeling lamp. It also promises a 1.2-second recycling time at full power.
Elinchrom says the new THREE light delivers more power than what other brands "pretend" to have. In addition to these features, the new 1.6 kilogram (3.6 pounds) portable light system boasts what is being characterized as an intuitive touchscreen interface and built-in bridge that allows users to control their THREE lights as well as other Elinchrom units from their smartphone or computer.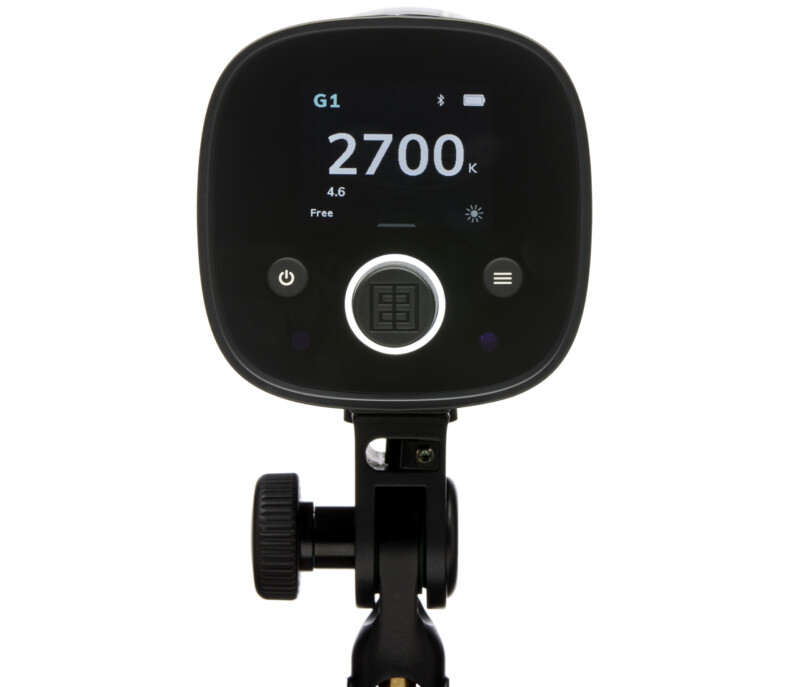 Elinchrom says it affectionately refers to the THREE as the "The Just Right, Adventure Light" as it has double the power of its smaller sibling but is only slightly larger (about the size of a 70-200mm lens) which the company says makes it incredibly easy light to travel with. It also doesn't require a proprietary charger to keep it powered since any USB-C power pack can support it.
Additionally, while the light is registered as 261Ws, Elinchrom claims the output power is even higher as the design features an exposed dome and flash tubes that sit further into the light modifier. It says this results in a light that "punches way above its weight class and is a stop or more faster than its closest competitors" and makes the light produced more even.
The Elinchrom THREE offers users a Ws power range of 7 to 261. The flash color temperature at max power is listed at 5,900K (in action mode) and 5,600K (in HSS), and the LED modeling lamp has a color range of 2,700K to 6,500K. Charging the built-in battery is promised to take between 60 to 100 minutes (to 100%) on the fast charge and 80 to 135 minutes with the slow charge using a 65W wall charger. That can extend up to 180 minutes for those using a 20,000mAh power bank. So while charge time can change, Elinchrom seems to think that the tradeoff is worth it for the versatility.
The Elinchrom THREE also shares the same OCF mount as the ONE which means it can use any of the Elinchrom OCF accessories released over the last few years as well as Profoto OCF accessories. The company says this will allow photographers to take advantage of a wider group of light shaping tools and lets the THREE slip into the workflows of photographers who already own Profoto modifiers but are looking to "get into a strobe system" that is more cost-effective.
Below are some sample images captured using the Elinchrom THREE: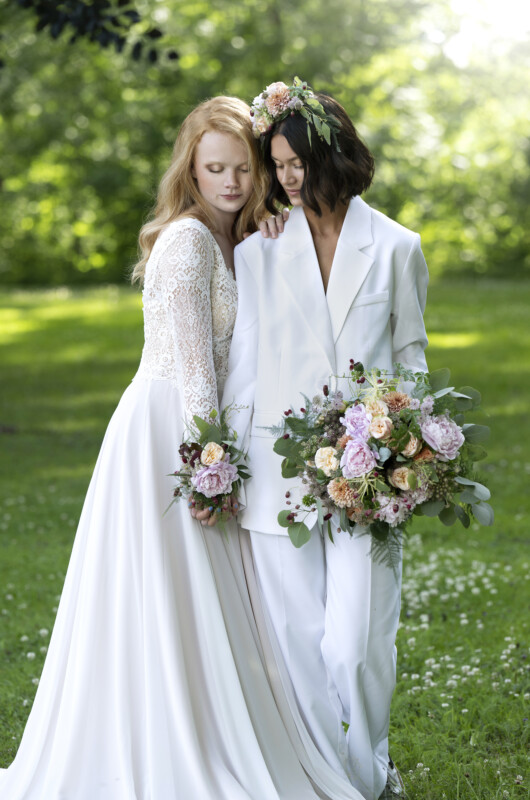 The Elinchrom THREE is available to order for $999 for the Single Off Camera Flash Kit, or $1,899 for the Off Camera Flash Dual Kit which includes two lights and a bonus backpack.
---
Image credits: Elinchrom