Intel's New 14th Gen i9 Chip is the 'World's Fastest' Desktop Processor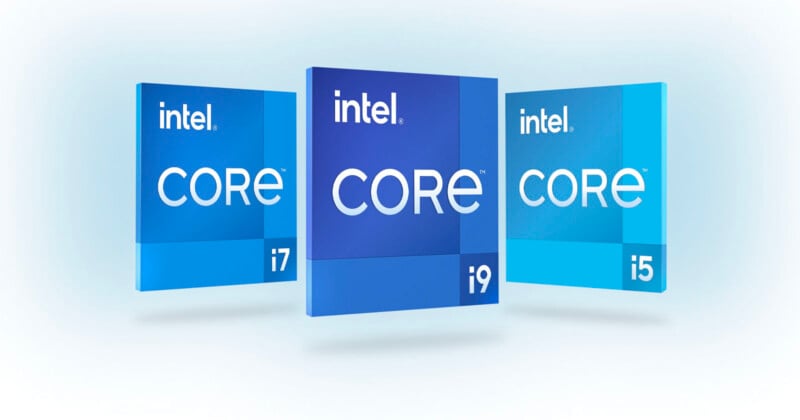 Intel's next-generation CPUs are coming to stores tomorrow and the highest-end i9 promises 6GHz "right out of the box."
The new i7-14700K is packed with 20 cores and 28 threads while the i9-14900K comes with up to 24 cores and 32 threads along with the promise of up to 6 GHz of frequency straightaway. As Engadget notes, it is not the first Intel CPU to offer that kind of performance — the i9-13900KS also hit that mark. The new i9 also doesn't sustain that performance for long as it is reserved as a "Thermal Velocity Boost" speed. Still, it's something AMD isn't doing yet at all and I'm sure Intel is giddy at being able to continue to point that out.
As a result, Intel is able to claim the new i9-14900K as the "world's fastest desktop processor" and it has 25% more cores than the i7 variant, which will be particularly noticed in gaming and multi-threaded creator workloads. The company says its top-of-the-line chip is 23% faster than the AMD Ryzen 9 7950X3D in some gaming situations and a whopping 54% faster when multi-tasking in After Effects and Premiere Pro, Engadget reports. In PugetBench for Lightroom, Intel claims the performance gap is even more significant.
Companies often stack the deck in their favor during tests against competitors, so it's perhaps more enlightening to look at how the chips perform against their predecessors. There, Intel says that photographers should note a significant bump in Lightroom Classic versus the 13th gen, which is even more significant when compared to the 12th gen. The same can be said for video editors who will see large gains in both Premiere Pro and After Effects.
Power consumption isn't different either: The new 14900K draws 253 watts of power, which is the same as last generation.
In addition to speed, Intel's latest desktop processor family comes equipped with integrated support for Wi-Fi 6/6E and Bluetooth 5.3, as well as discrete support for new Wi-Fi 7 and Bluetooth 5.4 wireless technologies. Additionally, Intel Core 14th Gen desktop processors include support for Thunderbolt 4 as well as upcoming Thunderbolt 5 wired connectivity which will support up to 80 Gbps of bi-directional bandwidth.
Intel's new CPUs are compatible with both Intel 600 and 700 series chipsets to make upgrading easier and more seamless. The new chips will be available starting tomorrow, October 17. The i7-14700K will retail for $409 while the i9-14900K will cost $589.