Intel Says its Has World's Fastest Processor: Unlocked Core i9-12900KS
Intel has announced the full details and availability of its 12th-generation Intel Core i9-12900KS, which it is calling the world's fastest desktop processor and features up to 5.5GHz max turbo frequency.
Calling it the ultimate processor for anyone who needs the fastest processor available, Intel says the unlocked i9-12900KS offers 16 cores (eight performance cores and eight efficiency cores), 24 threads, up to 5.5 GHz max turbo frequency, 150W processor base power, and 30MB Intel Smart Cache that it says will provide even more power and performance.
Intel notes that it offers up to DDR5 4800 MT/s and DDR4 3200 MT/s support and the chipset is compatible with existing Z690 motherboards with the latest recommended BIOS.
"The i9-12900KS processor allows gamers and overclocking enthusiasts to take performance to the next level," Intel claims.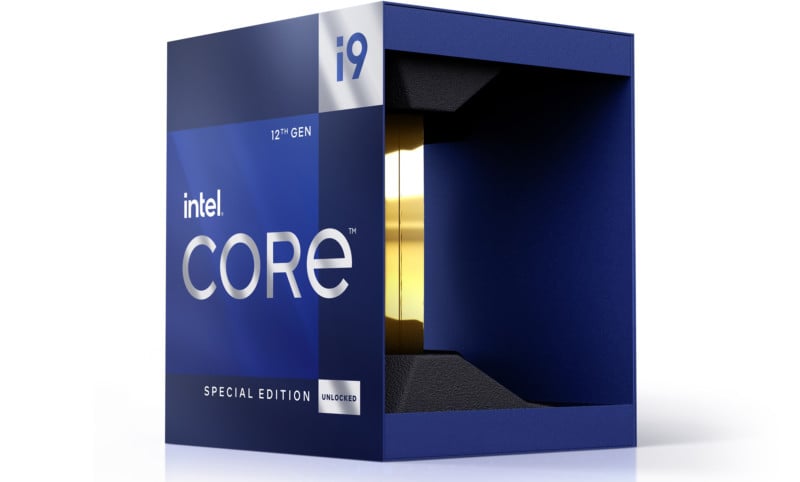 As The Verge notes, this hardware shares a lot in common with its predecessor with the same number of cores and threads along with 30MB of L3 cache memory. However, Intel has increased the base power from 125W to 150W and allowed the chip to run unlocked which allows it to hit the high turbo frequency at up to two cores. For reference, the i9-12900K hit a maximum 5.2GHz.
The Verge also notes that AMD claimed it had the world's fastest gaming CPU that it announced in March. Its Ryzen 7 5800X3D processor is an enhanced version of the Ryzen 7 5800 and added a new 3D V-Cache technology that AMD said would allow it to beat out Intel's i9-12900K with a maximum boosted clock speed of 4.5GHz. It would do this while commanding a $449 price.
Intel's unlocked Core i9-12900KS appears to leap ahead again with its 5.5GHz max clock speed, but will do so while asking for significantly more: the Core i9-12900KS will be available on April 5 for $739. Which chip will actually perform better in real-world tests remains to be seen. AMD says its chips are coming in the second half of 2022.
While the $739 is Intel's recommended retail price, The Verge reports that since the i9-12900K is hard to impossible to find at its $589 recommended price, it's likely that the i9-12900KS will also cost more when it becomes available. The chip will be seen both on its own as well as integrated into systems from Intel's partners.