Tamron Brings Popular 150-500mm Tele Zoom to Nikon Z-mount
Tamron has announced the 150-500mm f/5-6.7 Di III VC VXD (Model A057) for the Nikon Z-mount system, including full-frame Nikon Z series mirrorless cameras.
Despite the extensive zoom range, the full-frame telephoto lens is relatively small when not zoomed. Tamron describes the lens as "remarkably compact. "It is 212.3 millimeters (8.4 inches) long at its shortest. The lens is also reasonably lightweight given its focal length range, weighing 1,720 grams (60.7 ounces) without its detachable tripod mount attached.
Compared to the Sony E-mount version of the lens, which PetaPixel called "something special" and "worth checking out" in 2021, the new Z-mount version is precisely the same weight and nearly 3mm longer. The lens is also available for X-mount, where it offers a 225-750mm equivalent focal length, the same as the new Z-mount version will offer on APS-C Nikon Z series cameras like the Nikon Z50 and Z fc.
The Tamron 150-500mm lens includes 25 elements organized across 16 groups, including generous use of specialized optics. The lens includes a single eXtra Low Dispersion (XLD) element, five Low Dispersion (LD) elements, and a pair of Hybrid Aspherical lens elements. Tamron promises "exceptionally high resolving power across the entire image from edge-to-edge" throughout the zoom range. The lens also includes Tamron's Broad-Band Anti-Reflection Generation 2 (BBAR-G2) coating to deliver "stunning clarity and contrast."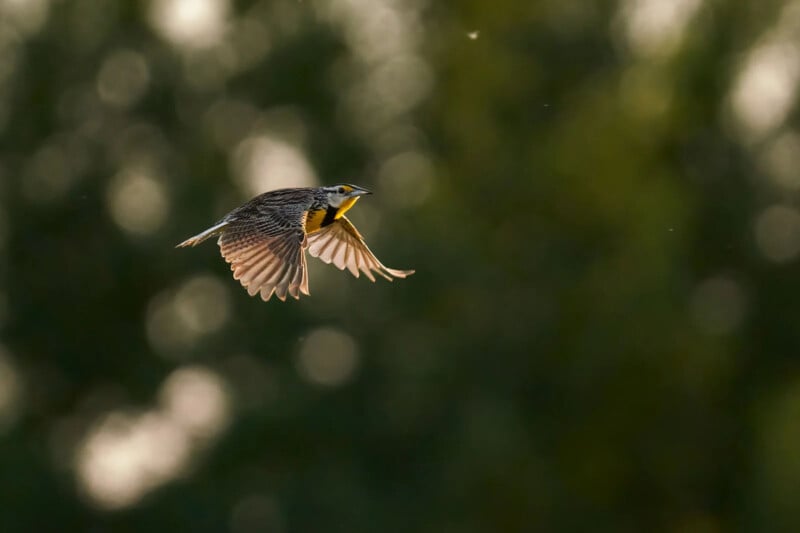 PetaPixel's Ryan Mense wrote, "…I can say that the Tamron 150-500mm image quality holds up beautifully for real-world use…" while adding that he was "very satisfied" with the lens's sharpness during hands-on testing. There is no reason to expect anything different for the new Z-mount version, as the lenses sport identical optical designs.
Telephoto image quality doesn't mean much if a lens does not have reliable autofocus. The Tamron 150-500mm f/5-6.7 utilizes Tamron's VXD linear motor autofocus mechanism, promising swift and precise movement and responsive autofocus performance. Mense found the E-mount version to deliver quick and reliable autofocus performance, even when photographing birds in flight, an especially challenging scenario for any lens.
Another impressive aspect of the 150-500mm lens is its minimum focusing distance. The lens can focus as close as 0.6 meters (23.6 inches) at the wide end and 1.8m (70.9 inches) at the telephoto end, resulting in a maximum magnification at 150mm of 1:3.1. While not in macro territory, the lens can be used for close-up photography.
The lens also includes optical image stabilization in the form of Tamron's Vibration Compensation (VC) mechanism, although Tamron does not offer a specific stabilization rating.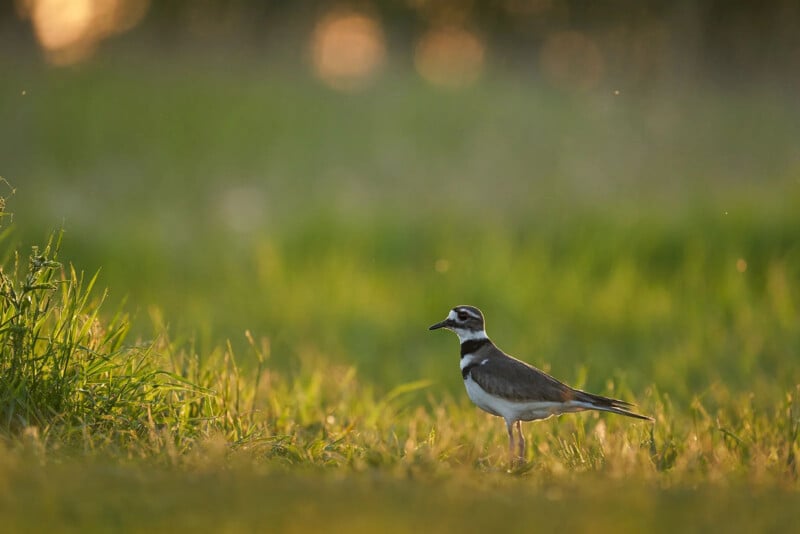 The Tamron 150-500mm f/5-6.7 Di III VC VXD lens features a moisture-resistant construction, has a flexible, removable lens hood, includes a flex zoom lock mechanism, an Arca-Swiss compatible tripod mount with strap attachment holes, and a "Linear/Non-linear" switch that is helpful when focusing manually. Concerning the lens' rings, the zoom ring has just 75 degrees of rotation, making it very quick to go from 150mm to 500mm.
Pricing and Availability
The Tamron 150-500mm f/5-6.7 Di III VC VXD lens will be available starting on October 31 for $1,199 USD ($1,599 CAD), the same price as the E-mount version.
---
Image credits: Product shot courtesy of Tamron. The sample images were captured by Ryan Mense for PetaPixel using the E-mount version.