Austrian Audio's MiCreator Studio Recording System Offers Versatility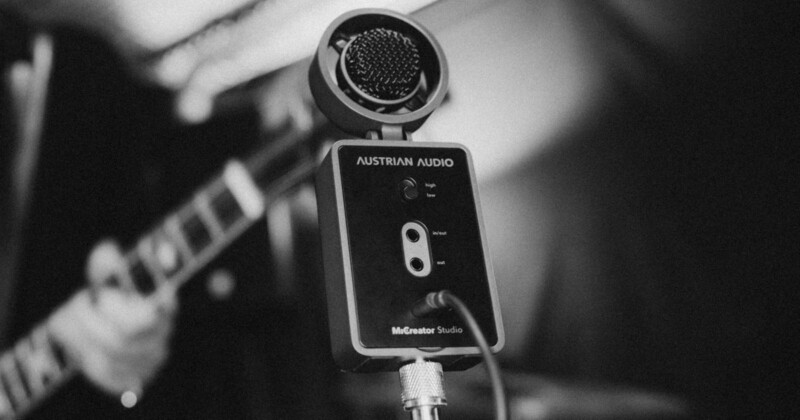 Austrian Audio is releasing a new pocket-sized audio recorder called the MiCreator Studio that combines a condenser microphone with a USB-C audio interface the company claims will be good enough to use anywhere.
The $199 recorder has an all-metal housing to add protection but also offers some modularity to increase its accessibility if you get the MiCreator System Set. The Studio comes with a line input, and onboard controls open things up to the accessories that come with the Set, like a plug-in or satellite lavalier microphone and custom faceplates. You can opt to get the MiCreator Satellite or plug-in Y-Lav lavalier mic separately for $99.
Austrian Audio adds to the incentive by enabling different ways to set it up. Tethering the Y-Lav directly to the MiCreator Studio also allows the Studio's mic to record audio simultaneously. Another option is to plug the Studio or Y-Lav directly into a camera with a Y adapter (1x TRRS to 2x TRS) for clearer audio recording over the camera's own mic. The USB-C connection can also work with compatible audio inputs. With the extra input available, it's possible to do stereo recording, which is a bigger deal for musicians recording demos, rehearsals, or live performances.
The company is going after musicians but is also targeting content creators, like videographers and podcasters, to capture high-quality audio anywhere they go, even outside of a studio environment. It notes interviews and on-site reporting as common use cases for the flexible setup options available within the device and accessories. The "FlexTilt" head vertically adjusts to position the Studio mic up to a 90-degree angle to add some variety.
Two headphone outputs allow musicians or creators to hear everything, all free of latency. There are three mic sensitivity options, which include a Low Gain setting that handles 130 dB SPL at its maximum range.
The diminutive size makes it easy to fit in a pair of jeans and slot into a bag with other gear, especially since it can work with microphones from other brands. So long as those mics support the existing ports on the MiCreator Studio, there are various ways to put a small audio recording rig together.
Austrian Audio suggests the same thing, noting that beginners will feel just as comfortable using the new microphone and accessories as seasoned audio specialists because of its plug-and-play feature set. As it puts it, the device "offers the best of both worlds in pro-level quality and consumer-level accessibility."
---
Image credits: Austrian Audio