Adobe Hikes Creative Cloud Prices as it Rakes in Record Revenue
This week, Adobe announced the public release of Adobe Firefly, the company's generative artificial intelligence platform, and updates to Premiere Pro. Adobe has also announced a price hike for Creative Cloud subscription plans and record revenue for its third fiscal quarter this year.
Creative Cloud Price Hike
"Today marks a new era of creativity for all Adobe Creative Cloud members with AI built into the fabric of their workflows, and the promise of new creative magic with the availability of Adobe Firefly and Adobe Express Premium applications," Adobe explains in a new blog post.
Creative Cloud memberships now include two new applications: Adobe Express Premium and Adobe Firefly. Besides these additions, plus a monthly allotment of premium "Generative Credits" that provide users access to fast AI content creation, Adobe has announced a price increase for many Creative Cloud memberships starting November 1, 2023. In Adobe's own words, this is the company's reasoning:
Over the last 18 months, we've unlocked an unprecedented number of creative capabilities including Denoise in Lightroom, Frame.io for Creative Cloud in Adobe Premiere Pro and Adobe After Effects, and Share for Review in Photoshop and Illustrator, workflow enhancements and new products to expand the value of your subscription. To reflect the increased value that we have already delivered to our members and given new costs associated with producing generative AI content, today we're announcing price updates for our individual and business offerings. Starting November 1, 2023, the price of specific Creative Cloud plans will increase in North America, Central America, South America and Europe.
It is hard to argue with the logic. After all, Adobe has continually delivered new products, features, and services to its users. Even so, price increases can still be quite disappointing to users.
Some Creative Cloud plans are not increasing in cost, including Creative Cloud plans for students, teachers, and educational institutions.
Further, no changes are being made at this time for Adobe Acrobat, Adobe Stock, Adobe Substance, Adobe Express, or, thankfully, Adobe Creative Cloud Photography plans.
Adobe is not changing mobile plans or any plans in countries outside of North America, Central America, South America, and Europe.
Now, to the plans that are changing. Adobe Creative Cloud Single App Plans, which now include Generative Credits, Adobe Express, and Adobe Firefly, are increasing by $2 per month as part of the annual billed monthly option. This is an increase from $21 to $23 per month.
The month-to-month payment option is increasing by $3 per month, up from $31.50 to $34.50.
Users who pay for 12 months up front in a one-time payment will begin paying $263.88 per year instead of $239.88 on November 1. This is a $24 increase.
The Creative Cloud for Individual All Apps Plan will now cost $60 per month instead of $55 for people with annual billing. The month-to-month option increases $7.50, going from $82.50 to $90. The annual prepaid All Apps plan will now cost just under $660, up from approximately $600.
Creative Cloud for Teams and Creative Cloud for Enterprise plans will also see price hikes.
The full details of these imminent price changes are available on an Adobe Support page.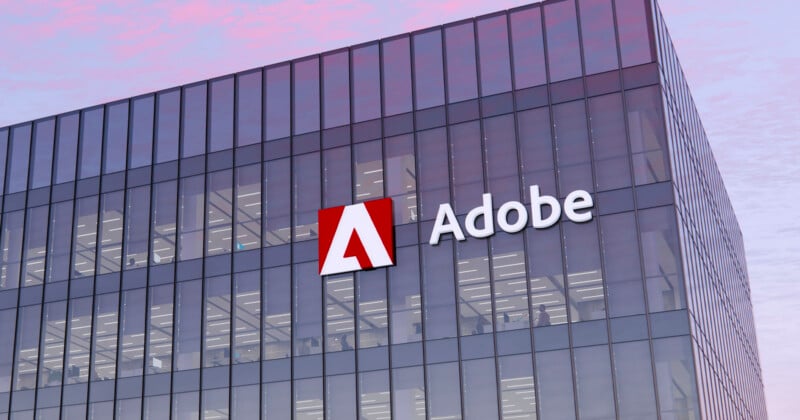 Adobe Posts Record Revenue for Q3 2023
Adobe also shared its Q3 FY23 financial results this week, revealing that the company posted record revenue during the last quarter.
Adobe has reported revenue of $4.89 billion, representing year-over-year growth of an impressive 13%.
Highlights from the financial release include revenue growths of 14% in the Digital Media segment, 14% in Creative revenue, 15% for Document Cloud revenue, 11% in Digital Experience, and 13% in Digital Experience subscription revenue.
Given that Adobe is increasing the prices of many of its subscription plans, it is a reasonably safe bet that the new revenue record will not last long. Adobe already one-upped itself earlier this year when it posted record revenue in the first quarter of 2023.
"We are unleashing a new era of AI-enhanced creativity around the world with innovations across our product portfolio. The recent launches of Firefly, Express, Creative Cloud and GenStudio make Adobe magic available to millions of users," says Shantanu Narayen, chair and CEO, Adobe.
"Adobe delivered world-class margins and earnings in Q3, while making significant investments in our technology platforms. Our innovation engine, global reach and strong operational rigor position us to capture the massive opportunities ahead," adds Dan Durn, executive vice president and CFO, Adobe.
"Photographers who lament the death of perpetual software basically only have Adobe's success to blame. Software companies that don't adopt Adobe's wildly successful subscription strategy are basically left to languish well behind the San Jose-based giant. With very few exceptions, subscription models are the norm," wrote PetaPixel Editor-in-Chief Jaron Schneider earlier this year.
Subscriptions aren't going anywhere, and Adobe will likely rake in even bigger bucks thanks to price hikes and significant product improvements. Not everyone likes Adobe's business model, but it is impossible to argue with the results.
---
Image credits: Header photo licensed via Depositphotos.