Hiker is Saved After He Begged 'Help Me' on Wildlife Bear Camera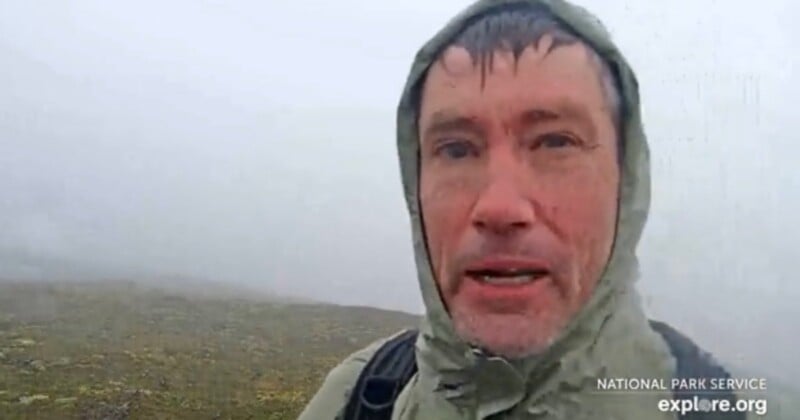 A wildlife bear camera saved a stranded hiker's life after viewers spotted him pleading "Help me" on a livestream.
The unidentified hiker got lost while hiking a remote mountain range in Katmai National Park in Alaska, U.S. on September 5 as a result of bad weather and poor visibility.
Bear Cam saves a hikers life! Today dedicated bear cam fans alerted us to a man in distress on Dumpling Mountain. The heroic rangers @KatmaiNPS sprung into action and mounted a search saving the man. – more details to come. pic.twitter.com/JzgfApK371

— explore.org (@exploreorg) September 6, 2023
With no cell signal and worsening weather on the trail, the panic-stricken hiker was left stranded seemingly without any hope of rescue — until he spotted a wildlife camera set up on Dumpling Mountain in Katmai National Park.
The wildlife camera, which is operated by Explore.org on behalf of the U.S. National Park Service (NPS), is set up to give brown bear enthusiasts a glimpse of animals in the national park.
However, Explore.org's camera has seen a recent surge in live viewership ahead of the Katmai National Park's annual Fat Bear Week tournament, which takes place in early October.
The fat bear competition encourages viewers to try to identify the largest bear spotted on wildlife cameras as the creatures bulk up ahead of their winter hibernation, ultimately crowning one fan-favorite bear the fattest of them all.
As viewers logged on to Explore.org's camera around 15:15 local time in the hope of watching brown bears fattening up for winter, they instead spotted the disheveled hiker.
While the bear camera does play audio, the man could be seen mouthing the words "Lost" and "Help Me" several times to the wildlife camera. He also reportedly gave a thumbs-down signal to the camera.
"There is someone distressed on the camera," a viewer posted in the Explore.org live cam comments.
The footage on the wildlife camera set a chain of events in motion that ended with the safe recovery of the unknown man by search and rescue teams.
Viewers contacted Explore.org staff about the stranded hiker, who were able to reach the NPS. The park then sent a search and rescue team to find the hiker.
Park rangers found the man a few hours later at 18.48 local time "unharmed, and brought the hiker back to safety."
Explore.org shared the video clip of the stranded hiker on X, formerly known as Twitter, and thanked viewers for their help in the rescue: "Bear Cam saves a hiker's life!"
According to The Guardian, when the hiker was spotted on the Dumpling Mountain camera on September 5, only a handful of viewers were online, making the sighting even more remarkable.
---
Image credits: Header photo via Twitter (X)/Explore.org.