Hasselblad's New 28mm f/4 P is Designed for Street Photography
Hasselblad has announced the XCD 4/28P lens, a 28mm f/4 medium format lens that has an equivalent 35mm focal length of 22mm and is designed for use on the company's X System cameras.
The Sweden-based company currently divides its XCD lens series into two: V and P. The P Series consists of what Hasselblad categorizes as "entry-level" lightweight optics that are designed to be used every day, while the V series tends to be larger, studio-focused optics.
This lens, a member of the P series, is the lightest and smallest that Hasselblad has made for its medium format mirrorless cameras and the company says that the XCD 28mm f/4 P is designed to support street photographers. While it's not clear exactly how many Hasselblad customers are using the X System cameras for street photography and travel, the company says that the focal length and speed of the new optic make it suited to capturing a wide range of scenes from nature, city streets, and urban architecture.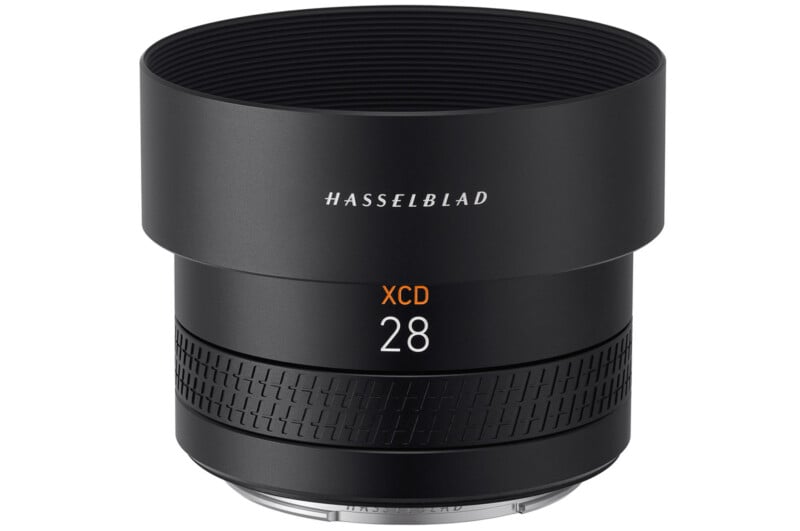 The XCD 28mm f/4 P uses an optical structure of nine elements arranged into eight groups, which includes two aspherical elements and one ED element, which the company says ensures excellent imaging while effectively suppressing chromatic dispersion. The optic is also designed to support extreme resolution of up to 100 million pixels.
"The lens yields sharp imaging with high precision and high resolution from the center to the edges, achieving stunning image quality across the frame," the company says.
Hasselblad's latest has a minimum focusing distance of 22 centimeters (about 8.7 inches) with a 1:6 magnification that the company claims allows it to easily capture close-ups of flowers, food, and more.
For autofocus, the XCD 28mm f/4 P uses what Hasselblad calls a linear stepping motor that operates a smaller focusing lens group. It works in tandem with the phase-detect autofocus technology found in the X2D 100C in a way that Hasselblad claims allows it to quickly reach the focusing position and achieve a precise stop, which results in fast, accurate, and responsive focusing.
As a leaf shutter lens, the XCD 28mm f/4 P is capable of synchronizing with strobes at up to 1/4000 second. Below are a few sample images captured with the lens, courtesy of Hasselblad: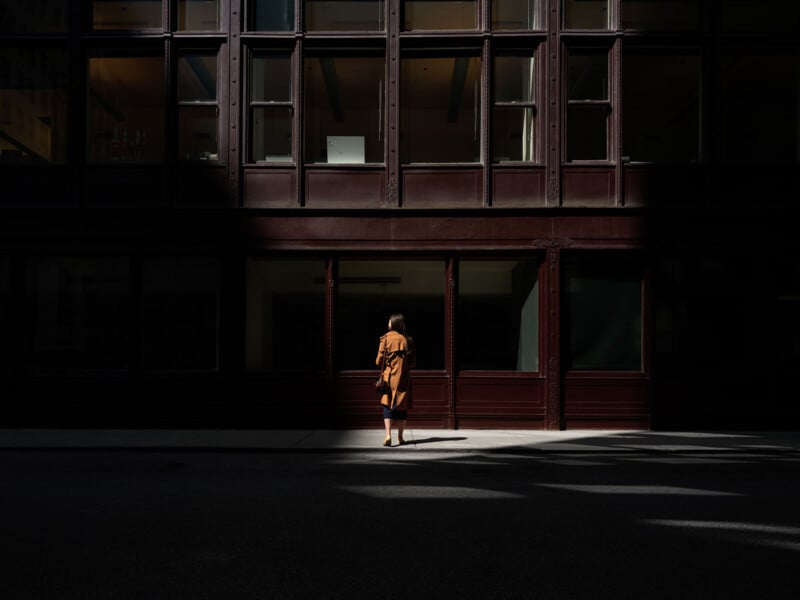 The Hasselblad XCD 28mm f/4 P is available starting today for $1,679.
---
Image credits: Hasselblad