Logitech Acquires Streaming and App Controller Company Loupedeck
Logitech has acquired Loupedeck. The two companies have announced the agreement, although the precise terms of the acquisition were not disclosed.
The acquisition significantly enhances Logitech's product portfolio and Loupedeck's product line joins Logitech's existing suite of products aimed at gamers and content creators, including the company's mice and keyboards, headsets and webcams, streaming accessories, speakers, and more.
Loupedeck got its start on Indiegogo in 2016 with its photo editing console, which was itself called Loupedeck. The company then launched the follow-up product, Loupedeck+, in 2018.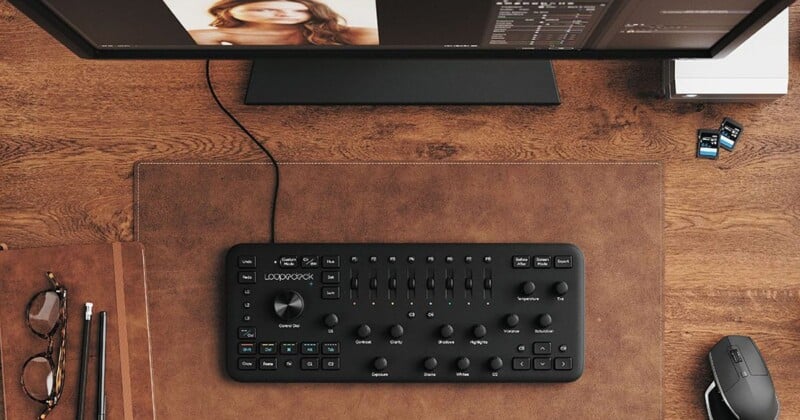 In recent years, Loupedeck has catered to a broader range of users, including content creators and streamers with products such as the Loupedeck CT and Loupedeck Live S. The shift toward content creators and streamers was no doubt an attractive one for Logitech.
"Empowering streamers, creators and gamers is a joint passion of Loupedeck and Logitech. Together we are focused on removing all barriers so they can create, edit and stream without limits," says Ujesh Desai, general manager of Logitech G. "This acquisition augments Logitech's product portfolio today and accelerates our software ambitions of enabling keyboards, mice and more to become smarter and contextually aware, creating a better experience for audiences across Logitech."
In its acquisition announcement, Logitech says that it aims to "deliver a premium experience and content creation applications for all types of creators," including gamers, streamers, and "other creative professionals."
Logitech and Loupedeck also explain that the two companies share a focus on developing tight interactions between hardware and software, and that the acquisition of Loupedeck will help expand the utility of Loupedeck devices.
"Loupedeck and Logitech share a commitment to creators and streamers and believe that creativity has no boundaries. Joining Logitech allows us to elevate what we are doing to the next level and exponentially broaden our audience and our impact to the creative process," says Mikko Kesti, Loupedeck's chief executive officer.
Loupedeck says it will continue supporting its customers and partners for the "foreseeable future."
Logitech is also no stranger to acquiring companies, having previously purchased gaming companies Saitek and Astro in 2016 and 2017, respectively. Logitech also acquired Blue Microphones in 2018. The acquisition of Loupedeck comes a few years after Logitech acquired Streamlabs, in what was then Logitech's most significant push into the streaming market.