Fujifilm is Releasing an Ultra-Rare, Limited Edition Disney X100V Camera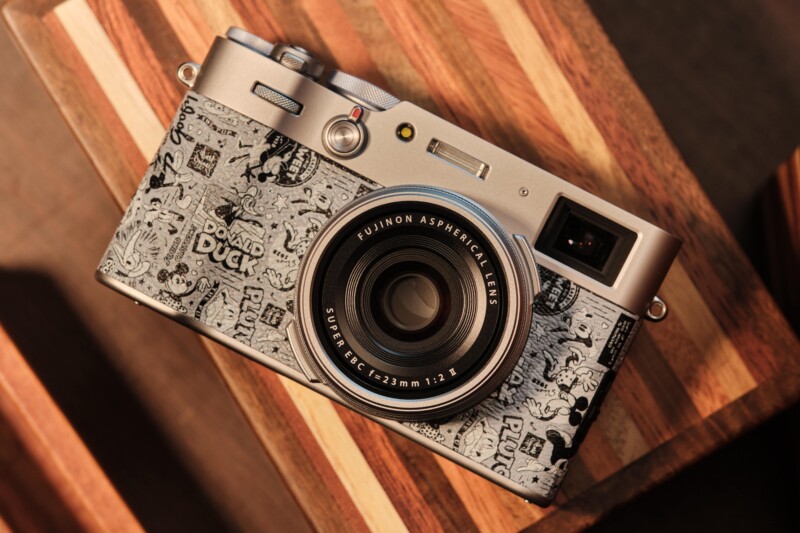 Fujifilm is set to release a Disney-themed X100V camera that includes a unique wooden box and a set of accessories. The collection is limited to just 100 units and, adding to their rarity, will only be available in Hong Kong.
Spotted by Fuji Rumors, the camera celebrates 100 years of Disney. Called the "Fujifilm X100V Disney and Friends Collection," the camera company adds that it also coincides with the 55th anniversary of Fuji Photographic Equipment Company and part of the proceeds from the sale of the special edition camera will go to the Hong Kong Community Chest to support its services to children and youth. The company expects to donate HK$200,000, or about $25,600.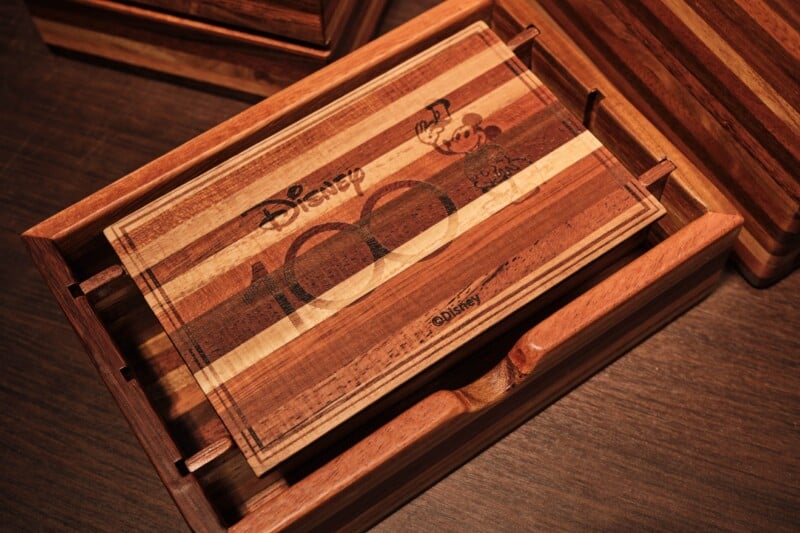 The collaboration between the two companies is a first and while the limited edition model is functionally identical to existing X100V cameras, it comes with a unique hand-crafted wooden storage box, is emblazoned with a black-and-white Disney-themed wrap, and comes with a set of accessories that are also Disney-themed.
Specifically, the camera comes with a wooden commemorative engraved card that bears the unique certification number as well as a wooden box that "combines craftsmanship with the concept of green environmental protection."
It also comes with a black leather case that fits along the bottom of the camera and bears both the Fujifilm and "Disney 100" logos. The included wide camera strap is gray, just like the grayscale camera wrap, and also bears both brand logos. Finally, a metal thumb rest accessory is also included which, as with the other accessories and camera, bears the two logos.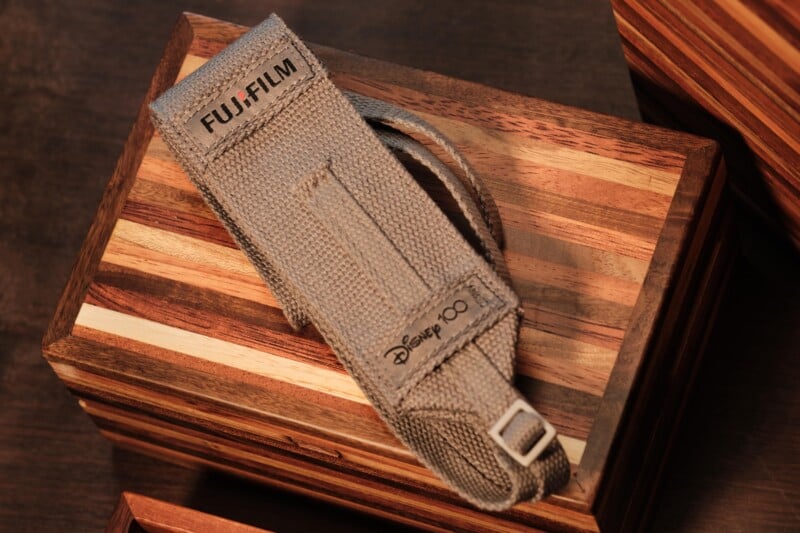 Each camera has a unique serial number between one and 100, which adds to the rare and uniqueness of the collectible.
The partnership with Fujifilm is the second such camera partnership that Disney has undertaken this year. In March, Leica announced a special-edition Q2 that also bears a unique Disney wrap to celebrate "100 Years of Wonder." While Leica has been known to make limited-edition runs of cameras, this time Fujifilm has it beat: Leica produced 500 of these special cameras, while Fujifilm limited its run to 100 and included far more accessories.
It should be noted that the X100V is already a wildly popular camera that Fujifilm is having difficulty keeping in stock. Last year, the company had to temporarily stop new orders for the camera because it had too many purchases to process.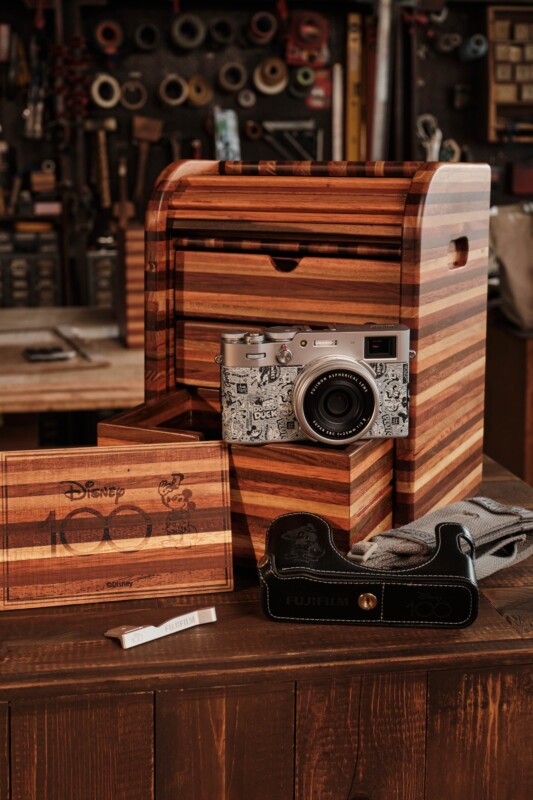 The set is available to pre-order today for HK$14,999 (about $1,920) from only three Fujifilm stores in Hong Kong (The Fujifilm Studio Building, the Broadway – Harbor City Branch, and the Logon – Harbor City Branch) until supplies run out. The company plans to deliver finished collector sets on July 29.
---
Image credits: Fujifilm