How Using Light Pollution Filters Enhances Your Night Sky Photography
So you've found your perfect spot to capture the night sky. The weather is perfect and you've been tracking the stars and planets for weeks to capture this moment. But, when that perfect moment comes, the pictures you've captured end up hazy and soft. Why? Likely due to excessive light pollution from the surrounding area, especially if you're nearby a larger city.
If you happen to find yourself in one of those densely packed cities, it can be quite hard to find a place to take a nice shot of the night sky without traveling for dozens if not hundreds of miles. Even after hours of driving to the location, you can still be left with large pockets of light pollution from the bright city lights off in the distance reflecting in the sky which will reduce the contrast and depth of your otherwise perfect shot.
So what can be done to help correct this without spending days traveling out into the middle of nowhere? Well, if long travel days are out of the question, using K&F CONCEPT Light Pollution Filters can help significantly improve those night sky images.
---
Full Disclosure: This sponsored story is brought to you by K&F CONCEPT.
---
What Causes Light Pollution?
Even though some planets and stars are bright enough to be seen with the naked eye, capturing great images of these celestial bodies can be more than a challenge thanks to Light Pollution. As the International Dark Sky Organization puts it, "Light pollution is a side effect of industrial civilization, Its sources include building exterior and interior lighting, advertising, commercial properties, offices, factories, streetlights, motor vehicles (including airplanes and helicopters), fires, and illuminated sporting venues. This light, and the electricity used to create it, is being wasted by spilling it into the sky, rather than focusing it on to the actual objects and areas that people want to be illuminated."
This excess light bleeds into the surrounding night sky for miles where it is bounced back by even the smallest amounts of humidity and clouds in the atmosphere, effectively making even a perfectly clear night feel strangely yellow and eerie. This "haze" is generally created by yellow-orange sodium and mercury-vapor lights that produce a very specific wavelength of light that can sometimes even show a green/cyan glow depending on the conditions.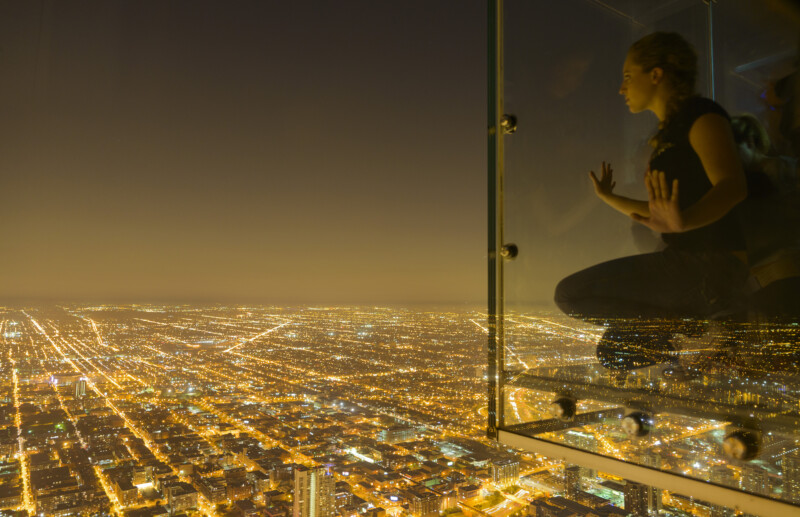 To help you eliminate some of the excess light pollution from your shots, it might be worth using a Light Pollution Map or App such as Clear Dark Sky or Light Pollution Map to help you figure out the darkest area near you.
What Are Light Pollution Filters/How Do They Work?
To understand what a physical light pollution filter (LPF) is, you need to first to know how they work. Filters, no matter what kind, will subtract or block a percentage of incoming light, and can never add to the light taken in by the camera. What they can do, however, is block unwanted light (like light pollution from city lights) and isolate a specific target range between 575nm and 600nm from the visible light spectrum. As a result, photographers can see the desired light source (in this case, the night sky full of stars and galaxies) much clearer than you would otherwise have been able to.
These filters work effectively because most outdoor light sources do not shine evenly across the visible light spectrum, and as such they emit radiation in a few select wavelengths. A clear example of this is most older high-pressure sodium streetlights. These create light in mostly the yellow wavelength and the K&F CONCEPT Light Pollution Filters suppress/reduce those and similar wavelengths, allowing you to capture much cleaner night skies.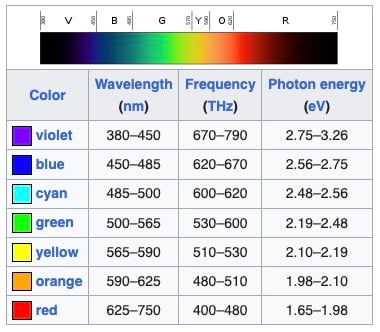 It's worth noting that LPF's can't cover every unwanted wavelength, and can't do much about car headlights and incandescent bulbs that produce light at nearly every visible wavelength, so you should be prepared on that front.
Basically, Light Pollution Filters allow almost all visible blue and red light through, blocks about half of the greens, and almost entirely eliminates all but about 5-10% of the yellow-orange polluting light through them.
Why Should You Use Light Pollution Filters?
The answer to this is rather simple; By using a K&F CONCEPT light pollution filter, the effective yellow/orange light pollution usually found near the horizon can be reduced or even eliminated in your captured photographs, making your images of the night sky significantly improved.
Something you should keep in mind when using these filters is you will often have to adjust for an additional 1/3 to 2/3 stop of light. This is not necessarily a huge deal, but worth remembering when planning and setting up your shots. Additionally, if you opt for some of the cheaper versions, they can leave "artifacts" (such as blooming, color tings, chromatic aberration, aliasing, additional noise, and moire). Proper multicoated filters (like the K&F CONCEPT) will reduce or eliminate most if not all of these possible artifacts.
Types of K&F CONCEPT Light Pollution Filters
Depending on your personal preferences, the K&F CONCEPT Light Pollution Filters are available in both Circular and Square formats giving you the option of mounting the filters directly to your lenses, or with the use of special mounts that can allow for combinations of filters to be used together.
The K&F CONCEPT Filters are made of Japanese AGC Glass with 28 layers of nanometer multi-coating exceptional water, dust, oil, glare, reflection and scratch resistance, while creating little to no color shift/casts.
Design and Build Quality
As mentioned above, the NANO-X Circular Light Pollution filters from K&F CONCEPT are resistant to scratches and water damage, so it's an ideal filter to take with you on adventures and stargazing trips. The filter ships in a tough and durable plastic case with rubber grips to keep the filter from shaking around inside the case while in transit, helping ensure it will remain in its best condition for as long as possible.
The filter has a double-sided nano-coating to block orange and yellow wavelengths of light with a scratch and dust-resistant coating that also boasts High Definition (HD) visibility (meaning sharp and no ghosting/fogginess) with low reflection and no vignetting along the edges. The aviation aluminum alloy filter itself is very thin and lightweight, with the CNC frame coming in at just 3.8 millimeters in height and weighing just 24.6 grams.
The Circular version of this filter is available from $32.99 to $64.99 in 52mm, 58mm, 67mm, 72mm, 77mm, and 82mm thread sizes and is also double-threaded allowing you to combine the filter with others (stacking) for even more creative choices while capturing your images.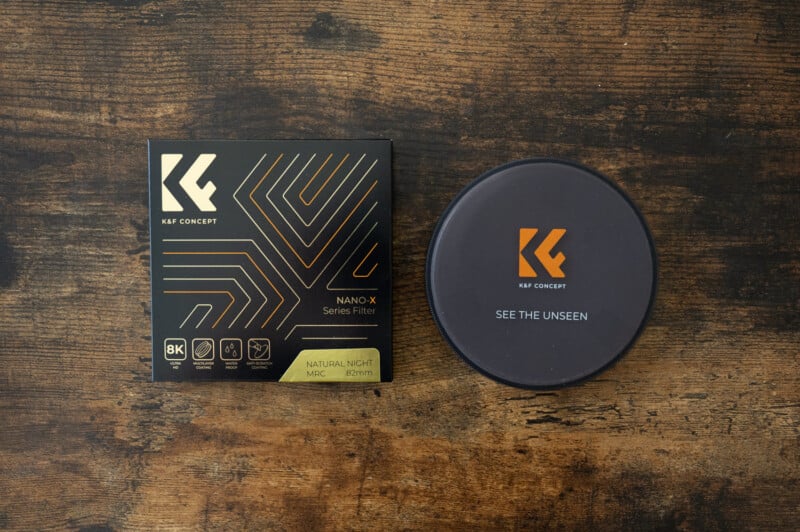 Should you prefer square filters, the K&F CONCEPT Light Pollution filters are available in that format also in both the raw glass and with a protective Metal Frame and should fit any standard square filter holder.
That being said, we used the metal-framed filter using the K&F CONCEPT filter holder and step-up rings so that the system could easily connect to any lens in our bags.
The K&F CONCEPT square filter holder is able to hold two square filters as well as an internal "circular" filter like a circular polarizer (CPL). This was an impressive feature as it allowed for the CPL to be rotated quickly and easily while square filters were mounted using a built-in mechanical wheel on the side of the frame. (The square system with the light pollution filter weights just 188.6 grams).
The filter(s) for the square system each come with their own protective case to keep the filters safe from dust, water, scratches, and breaking while not in use.
The holder also features a smooth felt material on the filter side to reduce any chance of scratching the filters while inserting or removing them from the system and includes a metal, spring-loaded locking mechanism that makes it easy to quickly mount and remove the entire system from the adapter rings. This system made it incredibly easy to swap the filters from one camera to another while using different lenses with different adapter rings on them, allowing for quick focal length changes between cameras.
We paired both sets of filters with a K&F CONCEPT X284C2 Carbon Fiber Tripod during our time with the filters which allowed for some very fast, and very sturdy setups in multiple locations of our night-sky testing.
Additional Images captured using the K&F CONCEPT Light Pollution Filters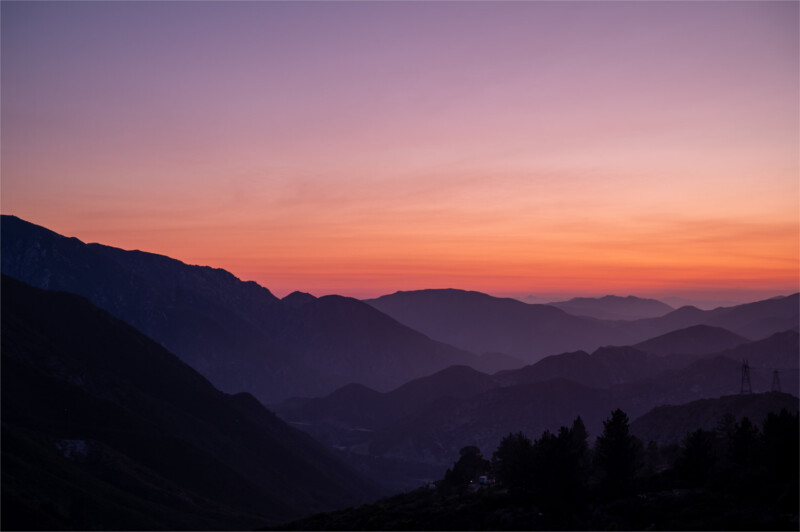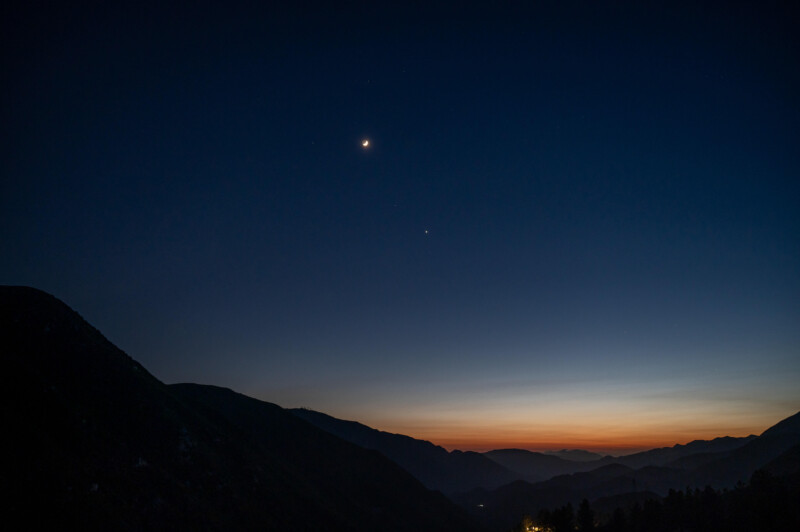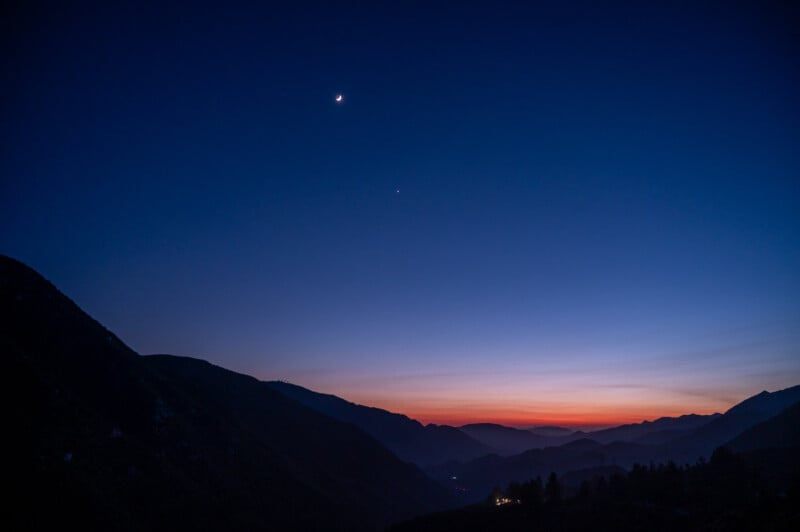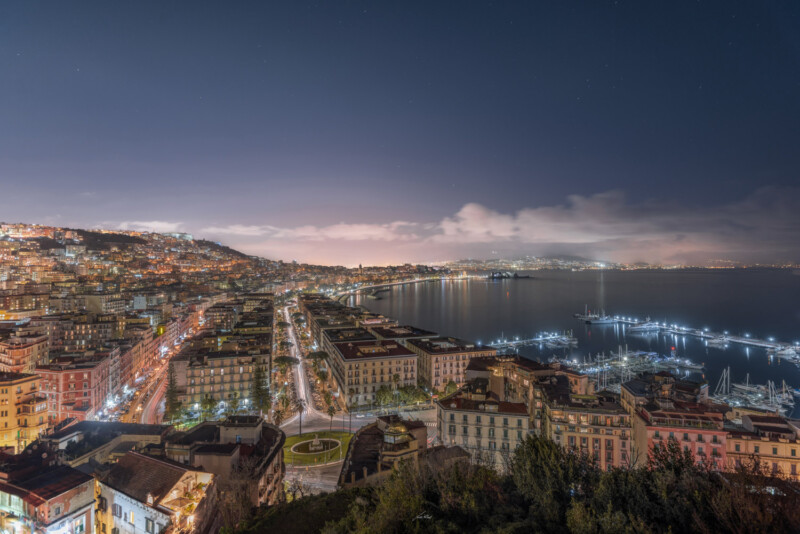 Are the K&F CONCEPT Light Pollution Filters Worth It?
The Square and Circular light pollution filters from K&F CONCEPT are very tough and durable in their design making them incredibly handy when used in the middle of nowhere. There was very little worry about any dirt, dust, or moisture on the filters causing any damage or scratches, and on top of that, they were actually very useful for cutting out the orange and yellow light pollution haze & color cast from night-sky images.
So yes, these Light Pollution Filters are actually very useful for landscape, street, and astrophotographers to help them capture cleaner images of the night skies, and they can even help enhance sunset images.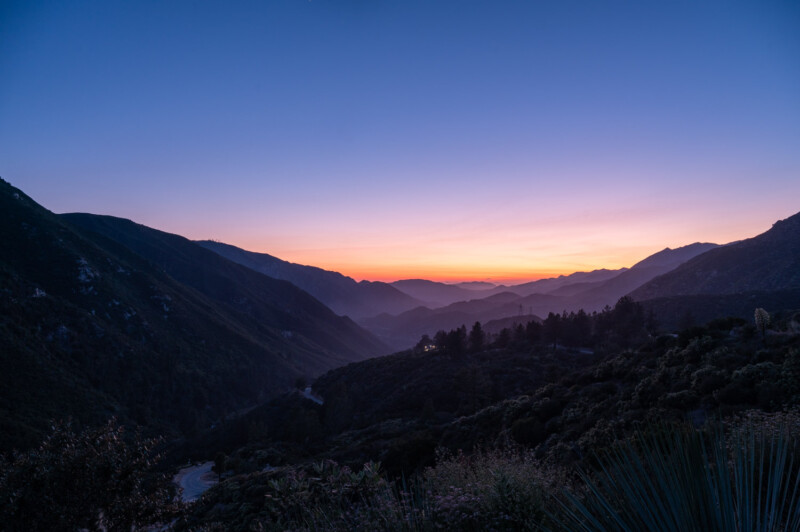 The NANO-X Circular K&F CONCEPT Light Pollution filters range in size from 52mm to 82mm and are available for $35.99 to $71.99 per filter depending on the size of the filter mount, and the NANO-X PRO Square filters are available from $81 to $109 depending on if you prefer the metal frame or not. Additionally, the Filters will also be on a Prime Day Sale on July 11 and 12.
K&F CONCEPT focuses on making photo and video cameras and accessories and has over 200 patents for those products. Currently, the company's gear is sold in 56 countries and regions with over 300 business partners as well as being ranked among one of Amazon's Top Best Sellers with a total of four products that have been honored with the 2023 Red Dot Award for Product Design, including a camera backpack, two tripods, and a switch cleaning pen.
---
Welcome to a PetaPixel Showcase, in which our staff gives you a hands-on with unique and interesting products from across the photography landscape. The Showcase format affords manufacturers the opportunity to sponsor hands-on time with their products and our staff, and it lets them highlight what features they think are worth noting, but the opinions expressed from PetaPixel staff are genuine. Showcases should not be considered an endorsement by PetaPixel.