Landscape Photographer Says People Don't Believe His Pictures Are Real
An award-winning photographer who has people doubting whether his work is genuine tells PetaPixel that he does not use composites and the otherworldly landscapes he visits is partly to blame.
Aytek Cetin won the International Landscape Photographer of the Year award in 2021 for a series of amazing photos shot in Cappadocia in Turkey, a place famous for its "fairy chimneys" and hot air balloons.
"I had questions about the fairy chimneys photographs with some people saying they can't be real, and I replied to these people that the rock formations in those photographs were genuine," he says.
"I regularly organize photography tours to that region. The lighting conditions and the atmosphere can vary, but I'm thinking that it wouldn't be fair to take people to a place that doesn't look like the one in the photo."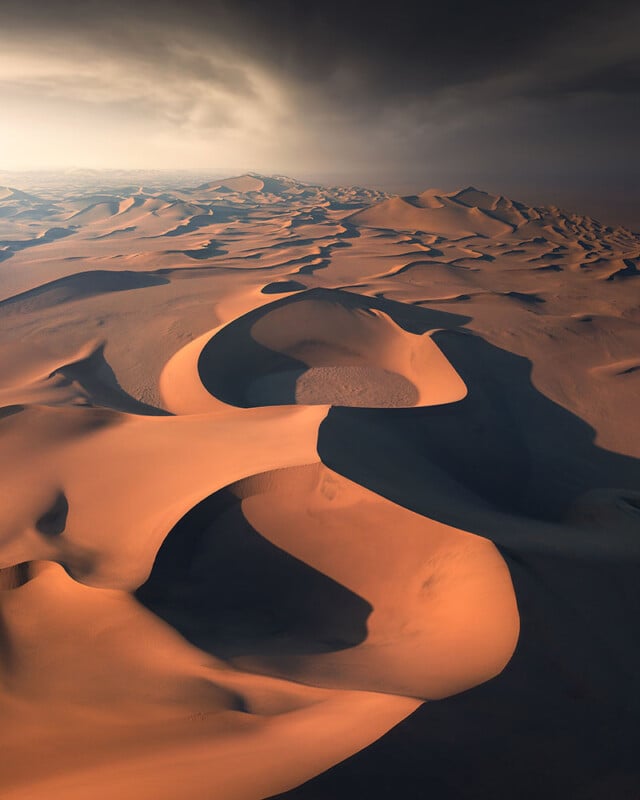 Cetin says that he doesn't use composites but will employ different shooting techniques to get the best results.
"In most of my photos, I use focus stacking for maximum clarity. Sometimes if I'm photographing a mountain in the background, it looks much smaller and farther away than with the effect of the ultra-wide angle lens, in this case, I use the focal blending technique," he says.
"For example, I shoot the flowers in the foreground at 15mm and the mountain in the background at 30mm and then combine them with Photoshop. Of course, apart from these shooting techniques, I love editing photos and adding my artistic perspective to the images."

Cetin adds that he will also dramatize the scene with light and shadow adjustments and make touches to "increase the feeling of depth of field."
Finding Great Locations for Landscape Photography
To capture the type of photos Cetin has in his portfolio, one must research areas thoroughly. The Turkish photographer will examine all the photos of a location available on the internet and then use Google Earth to identify potential shooting angles.
"Of course, there is also the physical challenge part of it," he adds.
"For example, you want to photograph a remote area in the Himalayas, but there is no transportation, so you have to hike for long days for only one spot. For such challenging areas, you need to prepare yourself both mentally and physically beforehand. But when you finally got the photo you want, you feel it's worth it!"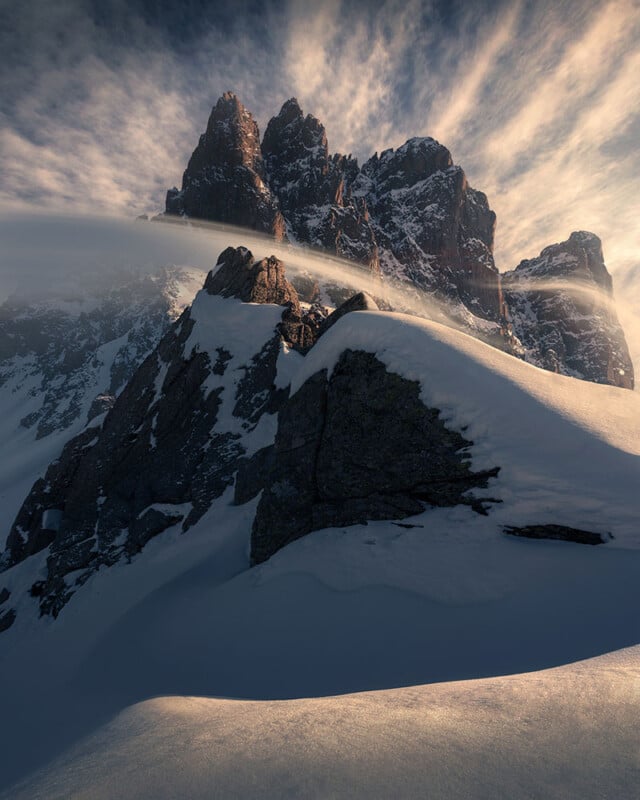 Cetin has spent plenty of time capturing his native Turkey, a huge country spanning two continents. However, he plans to push into Asia to photograph more mysterious and lesser-known mountain ranges.
Winning International Landscape Photographer of the Year
Cetin says that winning the prestigious prize has helped his career, attracting more people to his online courses and field training.
"I believe it is the most prestigious award in the field of landscape photography, and I can say that it has many pluses for me," he says.
"It has been featured on local TV channels and many news pages around the world, which is extremely flattering."
More of Cetin's work can be found on his Instagram, Facebook, and website.
---
Image credits: All photos by Aytek Cetin.