15 of the Funniest Finalists from the 2020 Comedy Wildlife Photo Awards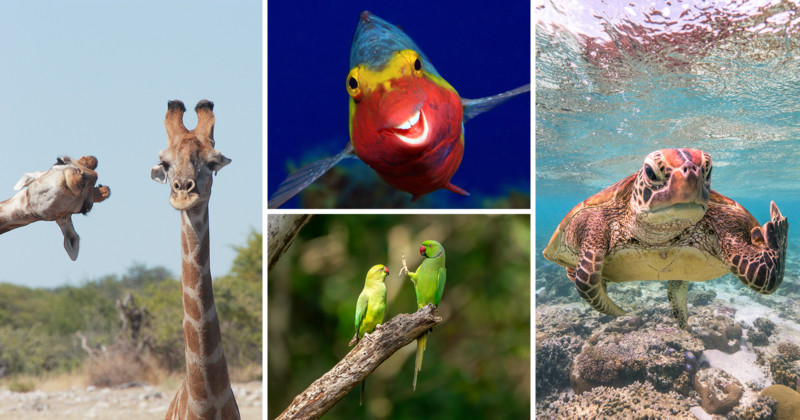 It's that time of year again. Our favorite time of year. The time of year when we get to share the finalists (and eventually the winners) of the Comedy Wildlife Photography Awards. A chance to remind ourselves that wildlife isn't always so majestic… sometimes it's downright silly.
The 44 finalists for the 2020 Comedy Wildlife Photography Awards were unveiled early this morning, and it may just be the best crop of contestants yet.
Each year, these awards do double duty: pairing a bit of light-hearted comic relief with an important message of wildlife and environmental conservation. This year, that message is that you, too, can be a "conservationist at home" by shopping locally and responsibly, only flying long haul when absolutely necessary (not so much of an issue right now…), or doing something as simple as putting plant boxes on your windowsills.
You can learn more about this year's conservation message on the Comedy Wildlife website. Or, if you're just here for the funny photos (no judgement), scroll down to see 15 of our favorite finalists:
Photographer: Arthur Telle Thiemenn
Caption: Smiley
Animal: Sparisoma cretense
Location: El Hierro, Canary Islands
---
Photographer: Brigitte Alcalay Marcon
Caption: Crashing into the picture
Animal: Giraffe
Location: Etosha National Park. Namibia
---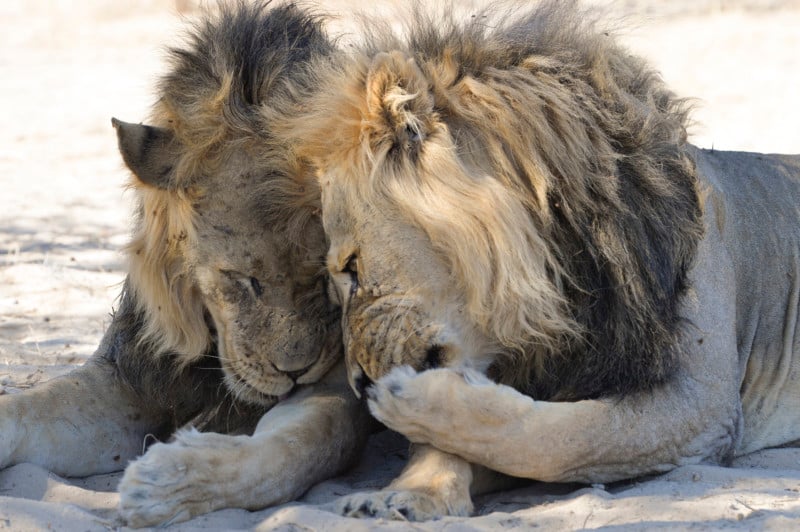 Photographer: Bernhard Esterer
Caption: Spreading the Wildlife Gossip
Animal: Lions
Location: Kalahari Desert
---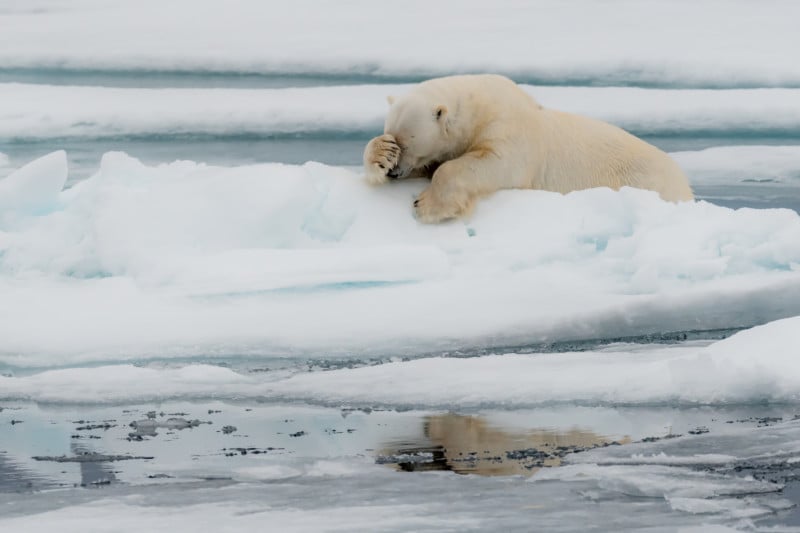 Photographer: Jacques Poulard
Caption: Lamentation!
Animal: Polar Bear
Location: Spitzberg
---
Photographer: Ken Crossan
Caption: Having a Laugh
Animal: Common seal
Location: Caithness, Scotland
---
Photographer: Krisztina Scheef
Caption: Seriously, would you share some
Animal: Atlantic Puffin
Location: Scotland, UK
---
Photographer: Danielle D'Ermo
Caption: Tern tuning its wings
Animal: Tern
Location: Florida, USA
---
Photographer: Mark Fitzpatrick
Caption: Terry the Turtle flipping the bird
Animal: Turtle
Location: Lady Elliot Island, Queensland Australia
---
Photographer: Max Teo
Caption: It's the last day of school holidays
Animal: Smooth-coated otter
Location: Singapore
---
Photographer: Pearl Kasparian
Caption: No Penguins Under Here!
Animal: Penguin
Location: Boulder's Beach, Cape Town, South Africa
---
Photographer: Petr Sochman
Caption: Social distance, please!
Animal: Rose Ringed Parakeet
Location: Kaudulla national park, Sri Lanka
---
Photographer: Roland Kranitz
Caption: O Sole Mio
Animal: Spermophile
Location: Hungary
---
Photographer: Tim Hearn
Caption: Faceplant
Animal: African Elephant
Location: Namibia
---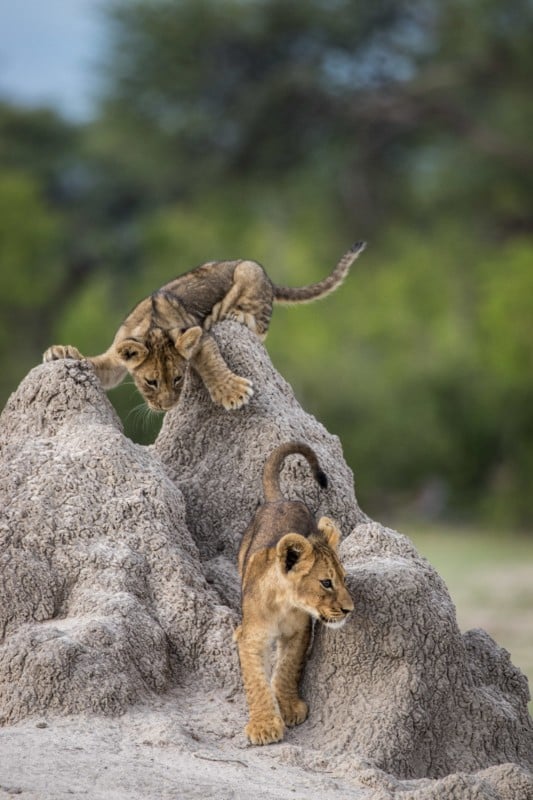 Photographer: Olin Rogers
Caption: I've got you this time!
Animal: Lion cubs
Location: Hawange National Park, Zimbabwe
---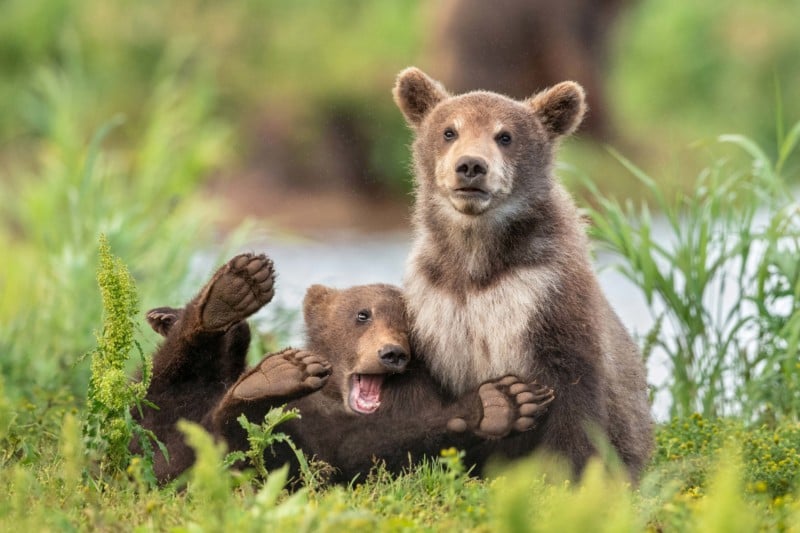 Photographer: Yarin Klein
Caption: We all have that friend
Animal: Brown Bears
Location: Kuril lake – Kamchatka
---
The overall and category winners will officially be announced next month, on October 22nd. In the meantime, head over to the Comedy Wildlife Photography Awards website to see more animal photography outtakes, read up on the free contest, or vote for this year's People's Choice category.