Driven by Grief and Loss, a Passionate Photographer Uses His Camera to Heal
Nigerian photographer Bade Fuwa is a newcomer to the world of photography, having fallen in love with the camera in the last couple of years. However, despite a relatively short time behind the camera, Fuwa's portfolio is emotionally and stylistically mature.
Driven by an intense passion for photography and the devastating loss of his mother, Fuwa, who is in his 20s, has quickly made a name for himself in the photography world. Fuwa uses his camera to translate his complex grief into stunning, mysterious photos.
PetaPixel spoke with Fuwa in an intimate and in-depth interview about his distinct style, how photography has helped him, and his goals for growing as an artist and person.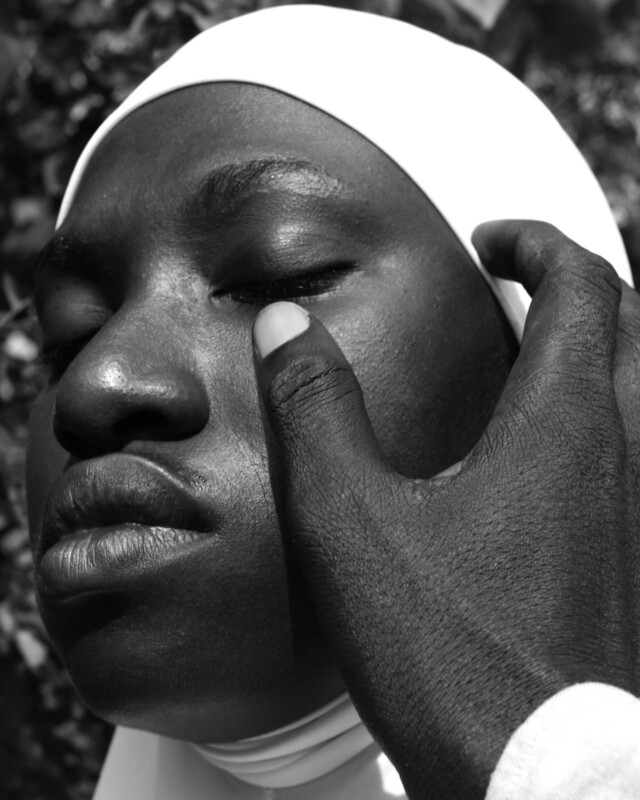 Loss and the Beginning of Fuwa's Photography Journey
Before Bade Fuwa picked up a camera, he experienced tremendous hardship.
"I had a lot of things going on in my life. I became paralyzed, I lost my mom shortly after I started walking again, and as soon as I buried my mom, I got to my home where I was staying, and it was a lot of chaos for me," Fuwa tells PetaPixel.
He was trying to stay sane, and many of his friends were photographers, so Fuwa picked up a camera and used it to help focus on the present moment and try to get some of what was going on inside his head out into the world.
Fuwa's educational background is in fashion, and he has worked as a fashion stylist, so he has been in the same sphere as photographers long before he became interested in it himself.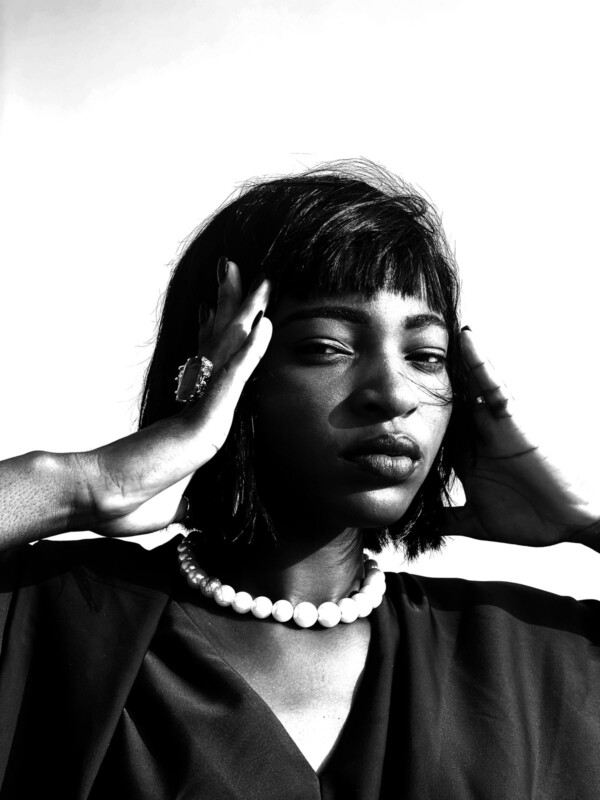 'The Death of My Mother Changed My Life'
Bade Fuwa was very close to his mother, and her untimely death from cancer hit him extremely hard.
"The death of my mother is something very sensitive to me, to be honest because I think it changed my life," Fuwa explains. "My mother had breast cancer since I was in my first year of university, and it was just really difficult for me to speak about it because it was so painful. I think the only person I could speak to about it was God. I was so close to God growing up. I read my Bible every day."
Fuwa began to grapple with the inevitable grief as it became clear that his mother's cancer would take her life.
"I knew she was going to die. The next day, I got a call. It was really crazy. The pain was so much that I didn't want to feel anything. I don't even smile anymore," Fuwa says.
While he says he still does not know how to move on from something like that, he has tried his best to heal through photography.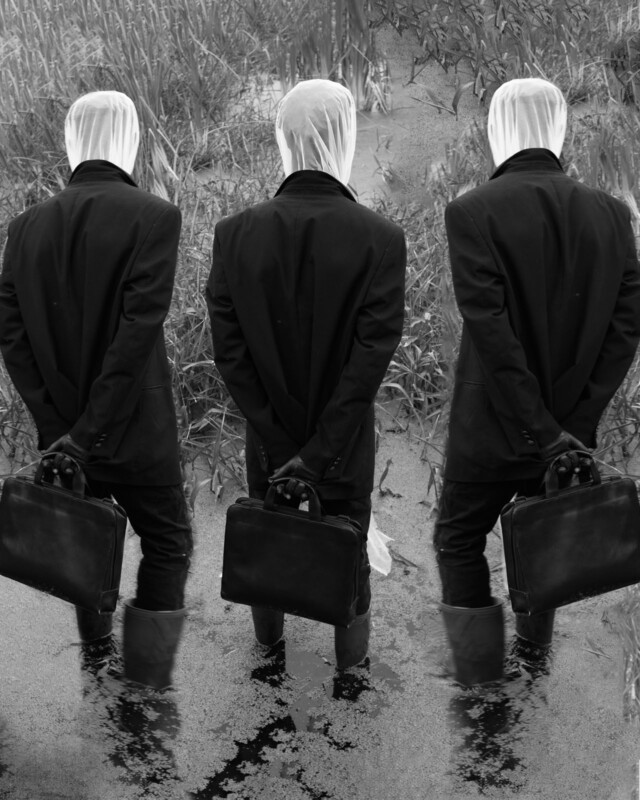 The Best Storytelling is Always Personal
"I don't know how to explain I feel about death except showing people how I feel through my photography," Fuwa says.
He believes a photographer's style should always be personal, and there is little more personal to a person than loss.
"I don't know if I have a photographic voice. I criticize myself quite a bit and beat myself up. I live in a flat with a couple of my friends, who are photographers, and they are always telling me I should be proud of myself, especially given how I've only been photographing for a year," Fuwa explains.
"I feel like I'm just expressing myself the best way I can. I don't even know if I have a style. I sometimes don't feel like I have a style or look to my photography, I just feel like it's me, and it's what in my head," he adds.
Looking at Fuwa's portfolio, there are some trends. Many of his portraits feature subjects looking away from the camera or with clothing that obscures part or all of their face. In the face of the idea that eyes are the window to the soul, a portrait photographer hiding someone's eyes is unusual.
"I think this all boils down to the melodrama in my head. I'm trying to say something and always leave the viewer curious about what I am trying to say. I think I just want the viewer to feel a bit of mystery. I'm trying to create mystery in my photography. I don't want someone to see my photos and scroll past them. I want them to want to think about what I am trying to say," Fuwa explains.
Fuwa adds that he struggles to look people in the eyes, as it is too intimate and personal of a connection.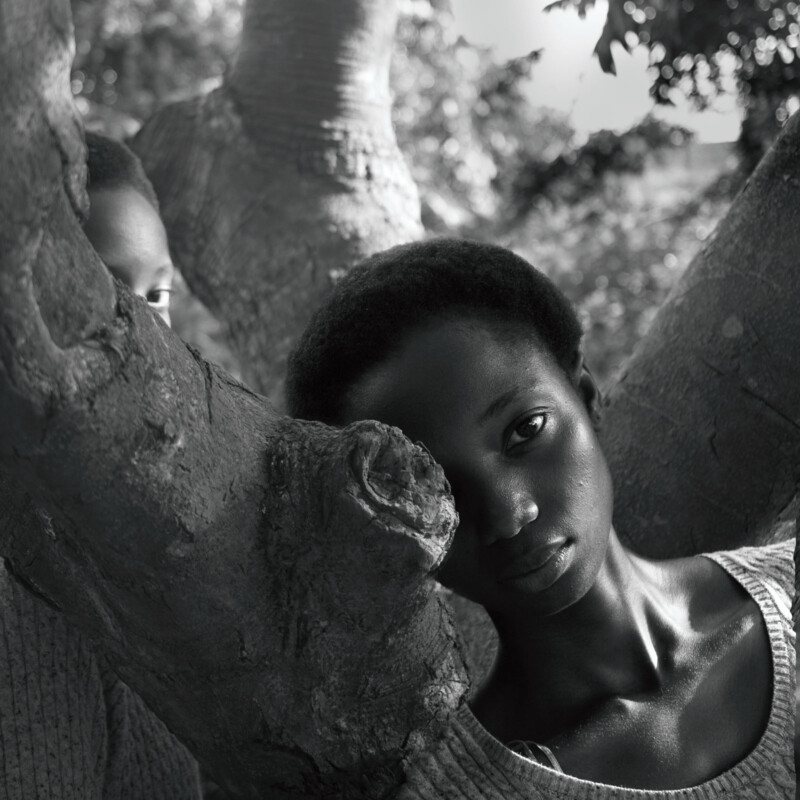 Turning Dreams into Reality
Many of Fuwa's ideas for photos come to him in his dreams, which is why he utilizes very dreamy colors in his work.
"So, there's dramatic chaos inside my head, so I'm trying to work through that, and just let go of my drama through my photography," Fuwa explains, adding that he tries to recreate how he feels or has felt through his images.
To turn his dreams into reality, Fuwa works with various models, who he says he works very hard to connect with as much as possible. He says getting to know the people you work with and being honest with collaborators about goals and ideas is important. While Fuwa finds it challenging to be vulnerable with people, he has pushed himself to converse with his models.
"I think every woman is beautiful. It's up to the photographer to convey each person's beauty. People's beauty shows through in different facial features, so I try to find the right model for the photo," Fuwa says, adding that he has found that he has been drawn to models that look like his mother did when she was young.
This makes sense on multiple levels. While it is understandable that Fuwa sees his mother in others as he works through his grief, it also makes sense that he is drawn to models that remind him of her, given that so much of his work is focused on processing his emotions concerning the effect his mother's passing has had on him.
"Maybe I'm trying to relive the past. I don't really know how to explain it, but that's probably what it is," Fuwa speculates. "I see many of my mother's features from portraits from when she was younger in other people now."
Commercial Work and Inspiration
While Bade Fuwa puts a lot of energy into his photographic projects, his distinct style has earned him many supporters. While he says that he doesn't have many followers, he has been hired for numerous commercial jobs since coming onto the scene.
When doing commercial work, Fuwa says he must always focus on what the client wants and deliver exactly what they need. "They have to be happy 100 percent," Fuwa says, adding that commercial jobs are "not about my personal work."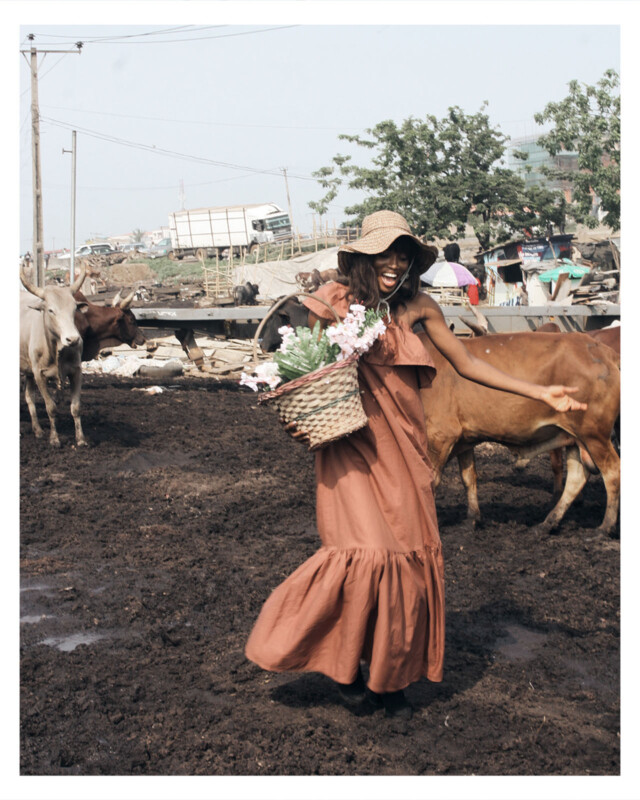 That said, he knows that people hire him because of his personal work and that they enjoy his aesthetic and approach to photography.
For inspiration, Fuwa does not spend much time looking at other people's work, but he spends a lot of time learning about the personal history of the photographers he admires. He says it is not about replicating someone else's style, but of understanding other people's journey, which can help inform how he navigates his artistic journey.
Part of Fuwa's excellent photography comes down to his attention to detail, which he credits to his background as a fashion stylist.
"I really love the fact that I went into fashion styling. Based on my Christian background, I remember we always have a saying that, 'God is the creator, so he knows everything that's going to happen.' I remember when I was in fashion styling, I kept asking myself, 'Why am I even doing this?'" Fuwa explains.
He now believes that going into fashion styling was a necessary step along his path to becoming a successful photographer.
"I think fashion styling played a lot for me and helps me convey my message through fashion. Fashion styling taught me to pay attention to the details, which is part of my photography, too," Fuwa says.
However, Fuwa is not caught up in every detail of photography. Fuwa doesn't concern himself with all the technical aspects of capturing photos.
As his love for photography grew, he went all in. He says he is never one to do anything in half measures and describes himself as very stubborn in pursuing his goals. Following a deep dive into the skills he needed to successfully capture sharp photos, Fuwa found that he has little need for general technical knowledge and is not concerned with gear.
If a camera and lens enable Fuwa to capture his desired photo, it is good enough for him. He uses a Canon 700D, known as the Rebel T5i in North America, and an EF-S 24mm f/2.8 lens. When he needs to learn to do something specific, he will pull out his phone while in the field and Google it. After watching a YouTube video, Fuwa is good to go.
"I don't really know about the technicalities of shooting an image. I look at my camera and see that it's sharp — that is good. If I don't know what I'm going to do to capture an image, I Google it, and that's it," Fuwa tells PetaPixel.
"To focus on the subject, I'm often on f/2.8. Maybe I will stop down to capture the story in the background. That is as much as I know about photography," he adds.
Fuwa is underselling his photographic skills. While he may not be up to his neck in technical details or suffer from the desire for more and better gear, he is undoubtedly gifted when it comes to understanding the artistic aspects of photography.
"When I wake up, when I go to bed, that's all I think about — photography. I had things I used to do. I used to chase money and jobs. But now I focus all my finances on photography and photography projects," says Fuwa.
Where to Follow Bade Fuwa's Journey
Bade Fuwa's photography is available on Instagram, and Behance, and Vogue.
He hopes to spend the next year doing a better job of developing and cultivating relationships. He aims to mend some bridges that he says have been broken due to his singular focus on photography.
"I just want to focus on creating relationships. I want to enjoy life a bit more because I've gotten a bit of a balance now and gotten more acceptance of what I'm doing now. I have a small audience, but I want to leverage that. I want to build relationships and help people be kind as much as possible," Fuwa concludes as he looks forward to a growing photographic career.
---
Image credits: All images © Bade Fuwa