Irix's New Black Mist Filters Add an Atmospheric Glow Around Lights
Irix has announced a new series of black mist filters that it says will lower the contrast and overall highlight intensity while also reducing the visibility of "skin defects" in portraits.
Black mist filters work by diffusing light on the way into a camera's lens and as a result, lowers contrast and highlight intensity without causing major interference with the darker parts of a photo. Irix says that the result is a "characteristic effect" that creates a subtle halo around light sources, but high-quality black mist filters don't reduce sharpness.
Black mist filters are relatively common, but this is Irix's first attempt at them.
"Filters of this type are especially popular in portrait pictures, where they are successfully used to mitigate minor skin imperfections such as wrinkles or discoloration," Irix says.
"They can also be used to create a romantic mood in landscape scenes or highlight lights in night scenes. At the same time, Irix Black Mist filters maintain a uniform and unchanged rendering of the colors of the photographed scene."
Depending on the desired strength of the effect, photographers can use three different intensity levels in the Irix black mist filter line: half, quarter, and eighth. Irix adds that these filters can be used effectively for both still photos and in filmmaking.
The company says that it used the "highest quality optical glass" in the construction of these filters and it additionally covered them with 18 anti-reflective coatings on each side of the filter, which Irix says allows photographers to maintain the highest level of image quality.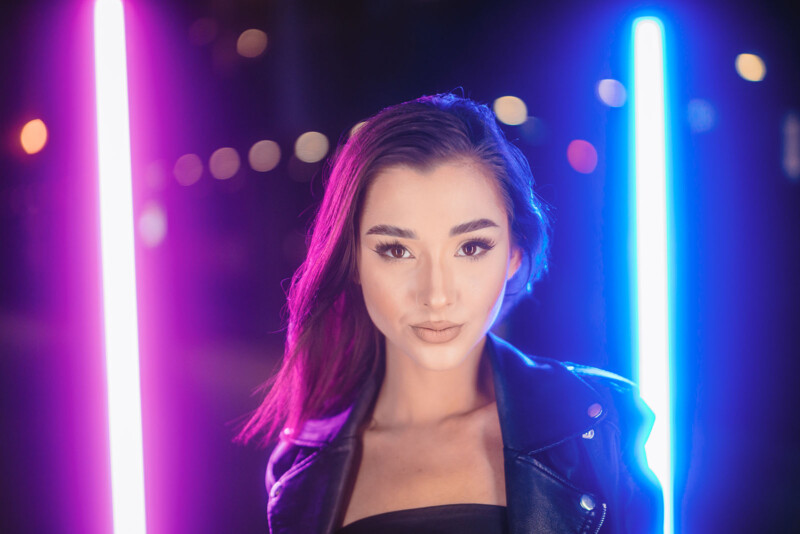 "At the same time, the glass tempering technology (SR) makes it extremely resistant to damage. The additional waterproof and oil-resistant NANO coating prevents stains, and fingerprints and allows use in extreme weather conditions."
Irix adds that the low-profile frame it selected along with a "specially designed" edge provides solid purchase without being too bulky. The filters are available in both traditional screw-on design with diameters from 49mm to 95mm and also as a magnetic version that works with dedicated Irix cine lenses.
The Irix Black Mist filters vary in price depending on size and strength of the effect, ranging between $44 and $85. All options and associated prices can be found on Irix's website.
---
Image credits: Irix