Nikon Adds 180-600mm f/5.6-6.3 and 70-180mm f/2.8 to its Z-Mount Lineup
Nikon is continuing its recent tear of releases that support fans of long-distance shooting with the new Nikkor Z 180-600mm f/5.6-6.3 VR as well as a new Nikkor Z 70-180mm f/2.8 which it says completes the trio of affordable f/2.8 Z-mount zooms.
The two new super telephoto lenses are aimed at enthusiasts shooters who want a lot of reach but want to avoid a high price or heavy design. The company says that the 180-600mm f/5.6-6.3 VR, in particular, has been highly requested from Z series users, especially those capturing wildlife, nature and aviation.
Nikkor Z 180-600mm f/5.6-6.3 VR
Nikon frames the new 180-600mm as the modern follow-up to the popular F-mount AF-S 200-500mm f/5.6 — a lens made popular by its range and price. Nikon hopes to strike gold again with this "winning formula" by offering a similar proposition: a lightweight, high-performance super telephoto lens with what it says is an even more versatile focal range.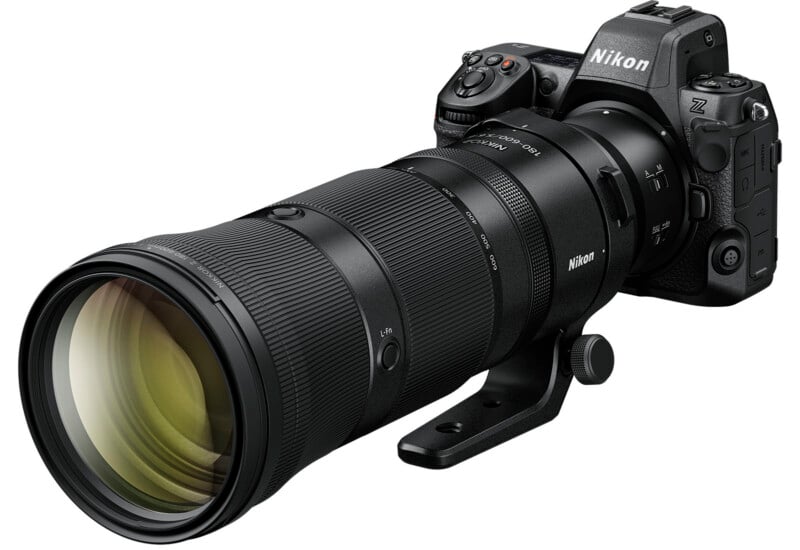 It is constructed of 25 elements arranged in 17 groups, including six ED glass elements which Nikon says effectively compensate for chromatic aberration. The lens also has a nine-bladed aperture diaphragm that it says results in round, natural bokeh.
Of note, the lens also has an extremely short ring throw of only 70 degrees to adjust from the widest to longest focal length, which means action or wildlife photographers can quickly react to a changing scene.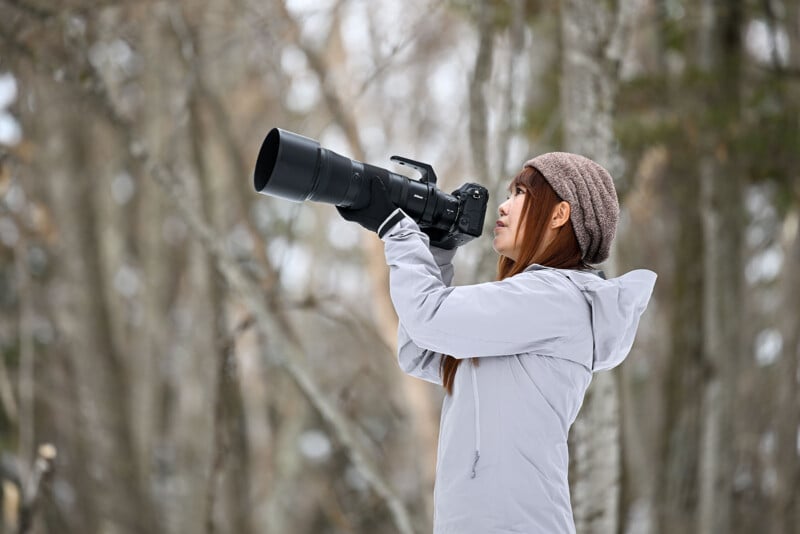 The lens is designed to be lightweight and easy to hand-hold, which Nikon says has been attained thanks to its 4.3 pound weight (1995 grams). It should be noted that this lens actually weighs less than Nikon's 58mm f/0.95 Noct. The huge zoom range can be extended farther when entering DX crop mode, which turns it into a 270-900mm lens.
While it is a telephoto lens, Nikon did its best to give it some close focusing capability of 4.3 feet (1.3m) at the wide end and 7.9 feet (2.4m) at the telephoto end. That sounds like a long way away, but given the throw of the focal length that will result in a pretty close-up photo.
Nikon integrated its vibration reduction (VR) image stabilization which it says has an equivalent performance to a 5.5-stop increase in shutter speed. Focusing is driven by a stepping motor which the company says ensures fast and quiet autofocusing.
The lens features customizable Fn buttons at the front end of the lens barrel which Nikon says are easy to use when shooting handheld. The optic was also designed with consideration for dust and drip resistance, in addition to an application of a fluorine coating on the front lens element.
Nikon says the 180-600mm f/5.6-6.3 VR is ideal for video recording thanks to a click-less control ring that can be used to support smooth operation and therefore minimizes operational noise. The company also says it effectively suppresses focus breathing, too.
The lens is compatible with Nikon's TC-1.4x or TC-2.0x teleconverters which extends the maximum focal length to as much as 840mm or 1200mm, respectively.
Below are a few sample photos PetaPixel's Chris Niccolls captured using the Nikkor 180-600mm f/5.6-6.3.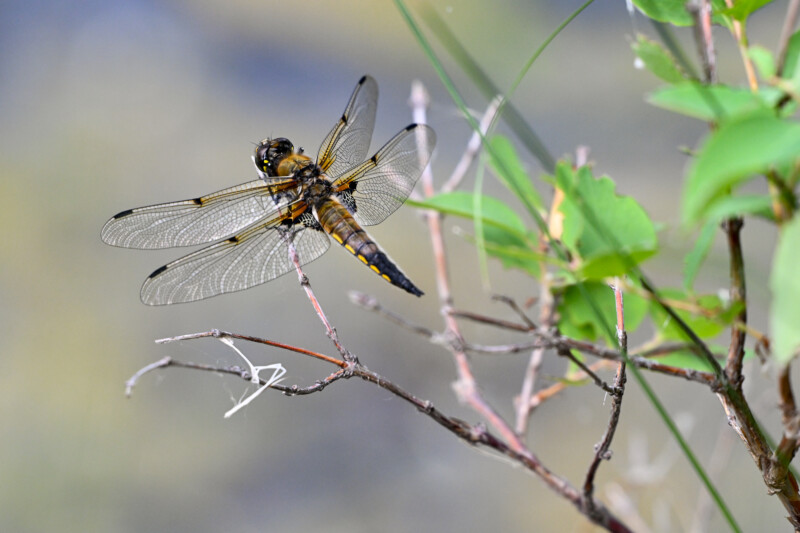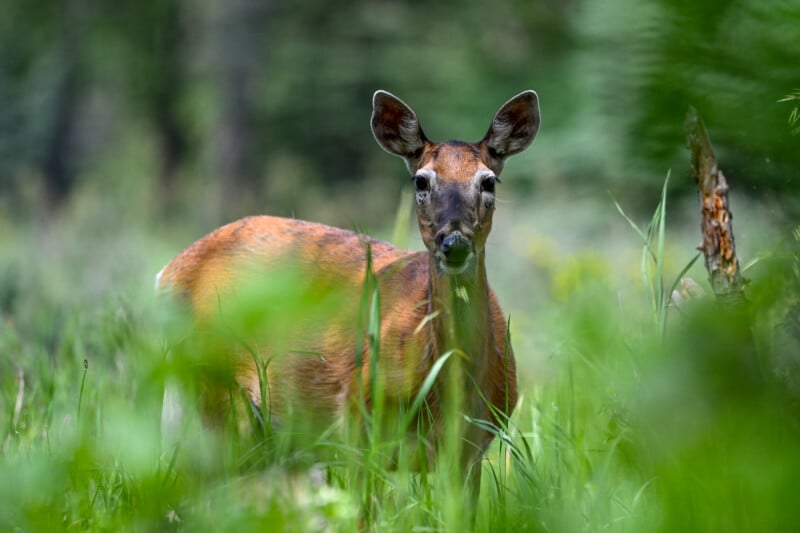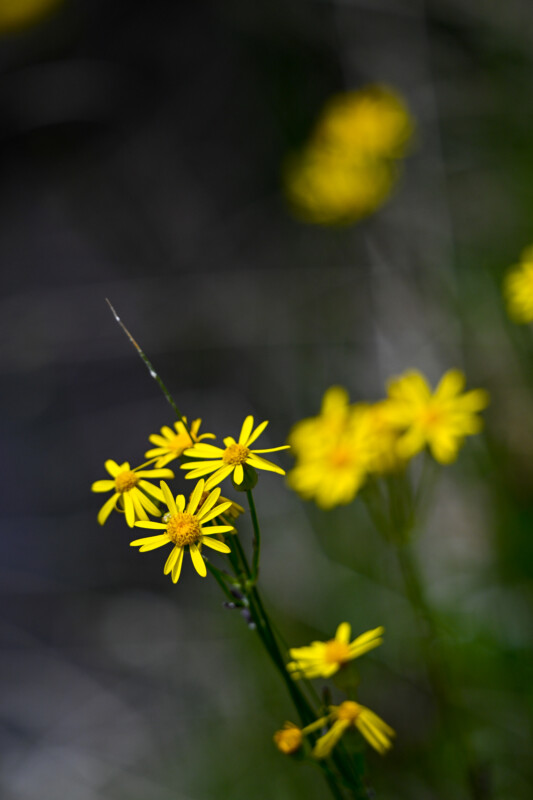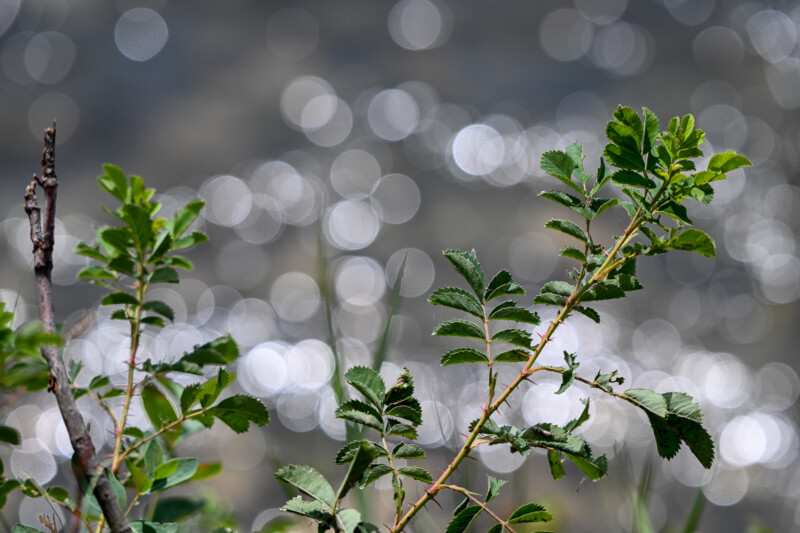 Nikkor Z 70-180mm f/2.8
Nikon says that the addition of the 70-180mm f/2.8 complete its "trilogy" of affordable f/2.8 zooms and joins the 28-75mm f/2.8 and 17-28mm f/2.8 lenses to provide f/2.8 support from 17mm through 180mm.
The company says that this lens is about 40% smaller when compared to the Nikkor Z 70-200mm f/2.8 but offers a similar versatile focal range that is ideal for a range of subjects, such as weddings, portraits, sports and video event coverage.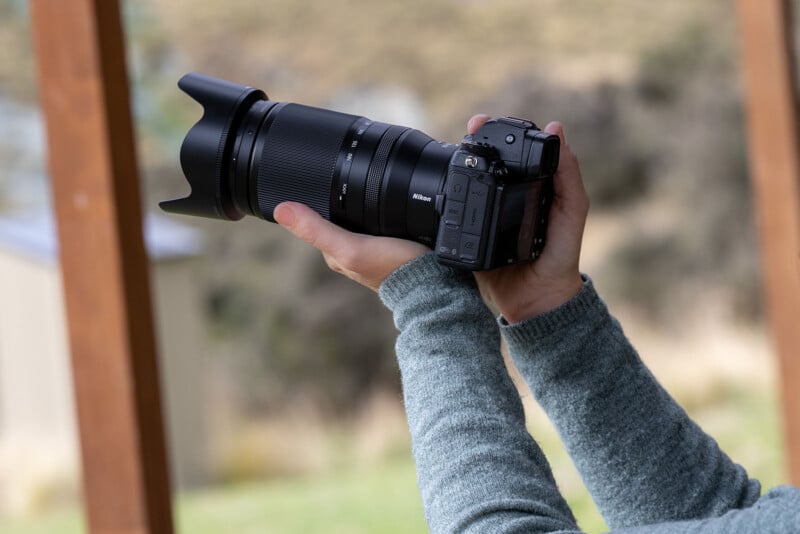 The lens is constructed of of 19 elements in 14 groups including five ED elements, one Super ED element, and three aspherical elements which Nikon says help to suppress chromatic aberration and flaring. It is also compatible with Nikon's teleconverters.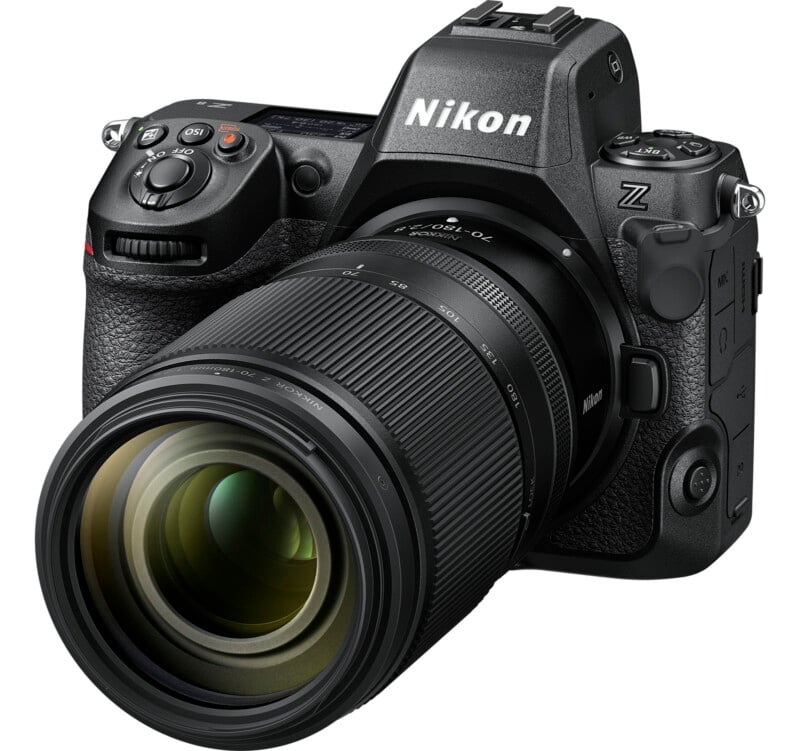 Nikon says the lens has been optimized for video with suppressed focus breathing and near-silent focusing. Additionally, the customizable control ring can be programmed to gradually change aperture, ISO, and focus. Because the focus position moves in accordance with the rotation angle, regardless of how fast the focus ring is turned, videographers can also control MF as intended.
Below are a few sample images taken with the new lens, provided by Nikon: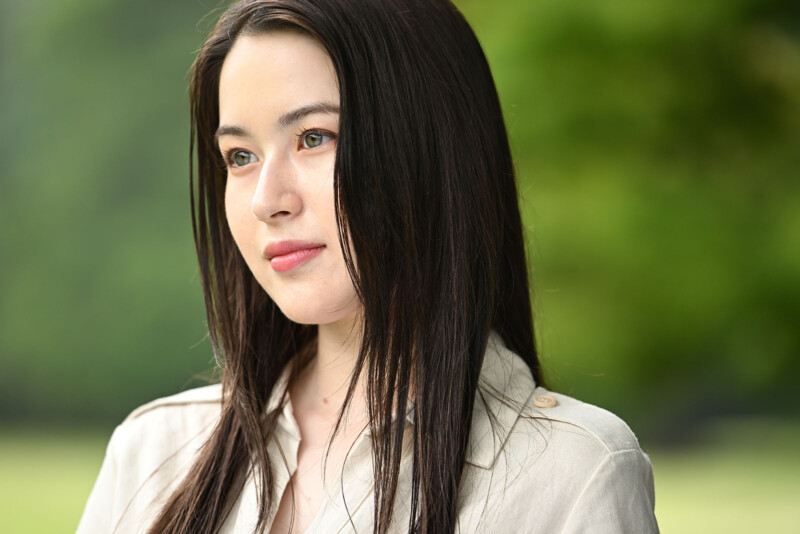 Astute photographers might notice that this lens seems very similar to the Tamron 70-180mm f/2.8, which isn't a bad thing: PetaPixel's Chris Niccolls and Jordan Drake have previously praised that optic and seeing it available for Nikon mirrorless shooters is welcome.
Pricing and Availability
The 180-600mm f/5.6-6.3 VR lens will be available in August for $1,699.95, while the 70-180mm f/2.8 lens will be available in mid-July for $1,249.95.