Nikon 58mm f/0.95 Noct: A Wedding Photographer's First Impressions
Indian wedding photographer Ankita Asthana recently traveled to Rome for a shoot and brought along the $8,000 Nikon NIKKOR Z 58mm f/0.95 S Noct lens to test out. She shares her thoughts and a behind-the-scenes look at the shoot in this 7-minute video.


"My first impression is that I am truly impressed by this lens," Asthana tells PetaPixel. "Impressed by its optical image quality.
"The thing that makes this lens stand out is that it gives no chromatic aberration, no fringing that I could observe. Another thing is that it is almost absolutely distortion-free. You can capture really clean straight lines."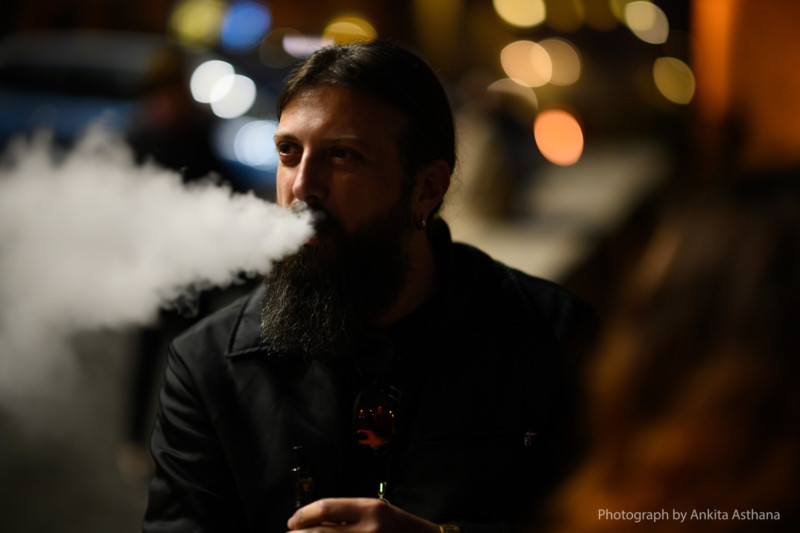 "This lens also has a very close focusing distance," Asthana says. "That helps in going close and capturing just the eye! At f/0.95, it gives a gorgeous bokeh and, if you nail the focus, a beautiful image."
"It is completely manual focus, but I like that because it gives me a challenge when I shoot, and by not relying on autofocus, you can choose exactly where you want the focus to be," Asthana continues. "They have given a digital display to help with the focusing, and you can set the focus at a distance that you want.
"It gives sharp edge-to-edge details, even around the corners of the image. The razor-thin depth of field is to die for!"
"I photographed a lot of my subjects at night after the sun went down and was surprised at what I could achieve with this lens in low ambient light," the photographer says. "It is really true to its name — Noct, Nocturnal!"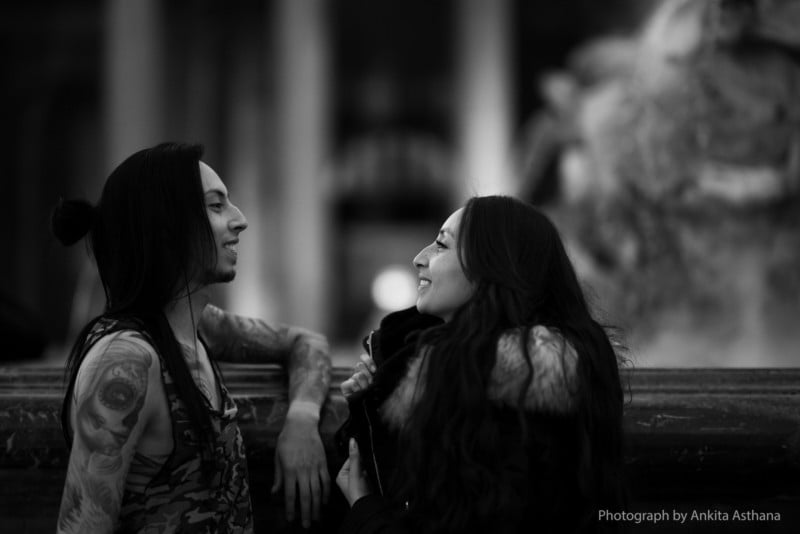 "The downside is the weight of the lens, which is a lot, and it is not made for long hours of shooting handheld," Asthana says. "If you use it right for a few specialty shots, though, it is quite manageable.
"The result more than makes up for its weight. After I shot for a few days on this lens, I almost didn't feel like picking up any other!"
"Possible uses in weddings are in low light conditions and tight spaces," Asthana concludes. "Also for engagement sessions and couple shoots.
"I can't wait to try it at real weddings. I love the magnification of 58mm — not too tight, not too wide, it is the perfect lens for portraiture. It could also be put to good use while capturing nightscapes and astrophotography as well."
You can find more of Asthana's work on her website, wedding Instagram, and personal Instagram. If you're interested in dropping 8 grand on this lens yourself, you can do so here.