Tamron Unveils Extremely Affordable 70-180mm F/2.8 for Sony E-Mount
After announcing the lens as "in development" way back in October, Tamron has finally officially unveiled the 70-180mm f/2.8 Di III VXD for the Sony E-mount—a 70-200mm f/2.8 competitor for full-frame mirrorless that costs just $1,200. That's less than half the price of Sony's $2,600 70-200mm f/2.8 GM.
The 70-180mm f/2.8 is the third and final lens of Tamron's quirky version of the so-called "holy trinity" of f/2.8 zooms. We have the 17-28mm f/2.8 Di III RXD, the 28-75mm f/2.8 Di III RXD, and now the 70-180mm f/2.8 Di III VXD. Sure, you lose 20mm on the long end, but that, claims Tamron, is where the trade-offs end.
Tamron is calling this "the lightest and most compact f/2.8 telephoto zoom in its class"—a title it can easily claim thanks to the shorter 180mm maximum focal length and its extending zoom mechanism. It uses the same 67mm front filter thread as the 17-28 and the 28-75, weighs in at just 28.6oz (810g), and measures just 5.9 inches (149mm) in length at the 70mm setting.
Even the also-collapsible Canon RF 70-200mm f/2.8 weighs over 1kg, but, of course, that lens is stabilized while the Tamron lens is not.
Optically, the lens features 19 lens elements 14 groups, including 1 extra-low dispersion (XLD) element, 5 low dispersion (LD) elements, 1 glass-molded aspherical (GM) element, and 2 "hybrid" aspherical elements. All of these, paired with the second generation Broad-Band Anti-Reflection coating, promise exceptional image quality from edge-to-edge at every focal length, even wide open.
In terms of autofocus, the "VXD" in the lens name refers to Tamron's first ever linear motor: a Voice-coil eXtreme-torque Drive motor (VXD) that is allegedly faster and more precise than previous iterations. And the 70-180mm lens actually uses two of these motors working in concert to allow for optimal image quality throughout the zoom range, even at the minimum focus distance of just 33.5 inches (~85cm).
Finally, as with the other lenses in the Di III lineup, the Tamron 70-180mm f/2.8 is moisture-resistant, features a fluorine coating on the front element to repel oil and water, and, since the lens does extend during operation, there's also a zoom lock switch to keep it from expanding during transport.
Here's a closer look at the lens from all angles:
And a few sample images from Tamron (click for higher resolution):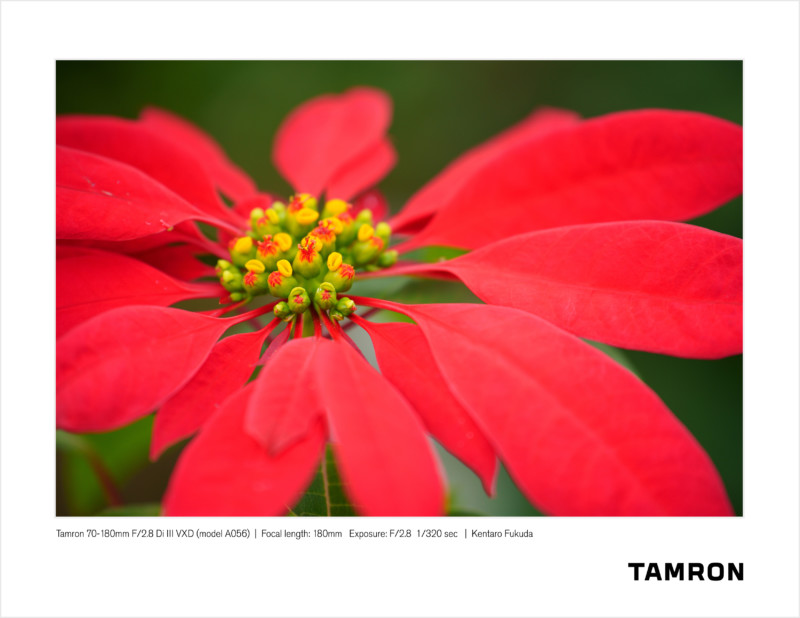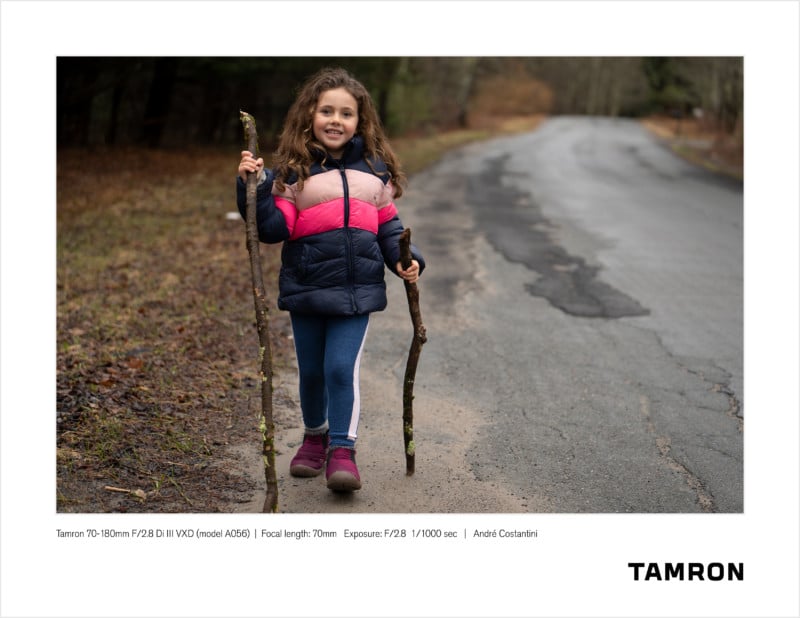 Whether the lens can compete on performance with the G Master is yet to be seen, but its two brethren in the Tamron holy trinity have impressed reviewers thus far, leaving us hopeful. The question is: does its lightweight build and rock-bottom price tag make up for the odd focal range and extending barrel design? That's for consumers to decide.
As mentioned above, the Tamron 70-180mm f/2.8 Di III VXD will cost just $1,200 when it hits the market. Expected availability in the US is May 14th, but Tamron cautions that "the release date or product supply schedule could be delayed" due to the spread of COVID-19, so we wouldn't mark our calendars if we were you.
To learn more, head over to the Tamron website or pre-order yours online.