Vivo V27 Pro Review: Shooting for the Mid-Range Crown
Vivo saves its best camera features for its flagship X-Series, but some of that trickles down to devices like the V27 Pro. It's just a question of how much happens to fall into place.
That puts this phone firmly in the mid-range as an alternative to other similar options, some of which cut more than a few corners on the camera side. Vivo doesn't want to garner that kind of reputation, pushing this phone as an upgrade over them rather than a big downgrade from its own flagships. Its limited release means few probably took notice the phone even came out, but you can still get your hands on it if there's enough inside to keep things interesting.
Design and Build
The V27 Pro felt a lot like the previous V25 Pro to me, with a thin and sleek design amplified by the colorful back in the Magic Blue variant I had for my review unit. It's a unique look that I don't generally see in other phones, where the finish reacts to UV light to appear as a different shade depending on how much light hits it. I tended to keep the clear silicone sleeve case on the phone, but that didn't stop the effect.
As for the front, Vivo went with a larger 6.78-inch AMOLED (2400 x 1080) with a 120Hz refresh rate. It's curved on the edges, unfortunately, as I believe flatter displays are better, but if you're into that sort of thing, this one's curvy that way. Thankfully, the silicone sleeve case does wonders for grip when holding the phone for landscape shots or else this would be a slippery affair.
Yet again, Vivo chose not to get an official IP rating, so it's not clear what kind of durability you can expect. While I doubt the odd splash of water would cause any damage, I wouldn't take this into the pool to snap photos. You supposedly get tougher glass on the front and back, except Vivo doesn't say exactly what it is. Plastic edges frame the two sides together, and while it seems like the device is built tight to keep water out, I just can't say for sure what you can get away with here.
This is one of the first Android phones to run on the MediaTek Dimensity 8200 processor, a solid chipset that brings a 4nm process chip to one of Vivo's mid-rangers for improved performance across the board. My unit came with 8GB of RAM and 128GB of storage, though other variants ramp those up to 12GB and 256GB, respectively. Vivo's Extended RAM returns, letting you add an extra 8GB of virtual memory pulled from idle storage to give the phone a boost.
While the phone supports 5G connectivity, the bands are mostly in markets outside of North America, though you may benefit if you travel to other parts of the world. Otherwise, you won't encounter any issues on 4G LTE within North America.
Camera Features
The thing about the V-Series is it's a true measure of what Vivo can do when it's not collaborating with anyone. Zeiss' increasing presence in the X-Series cameras is notably missing in the V27 Pro, but that's by design, not an omission. In the V25 Pro, results were largely positive, indicating that phone could produce good photos in a variety of conditions.
In equal measure, the rear camera array is top-heavy with an overwhelming focus on the main camera. It's a 50-megapixel (23mm equivalent), this time going with a Sony IMX786 image sensor that's previously been bandied about in other phones, sometimes as a replacement for other lenses rather than the main one. The f/1.9 aperture is the widest available, and it's the only lens with phase-detection autofocus and optical image stabilization. Pixel binning means the camera shoots 12.5-megapixel images unless you shoot in the High Resolution mode.
The 8-megapixel ultra-wide camera (16mm equivalent) retains the same 120-degree field of view, yet only gets a slight upgrade to an OmniVision OM8D1 image sensor with an f/2.2 aperture. The paltry 2-megapixel macro camera (24mm equivalent) uses an OmniVision OM8021 image sensor with an f/2.4 aperture and 4 centimeter focal distance to get close to subjects.
Vivo chose, again, to leave out a telephoto lens, suggesting digital zoom up to 2x is good enough to produce quality images. The front camera is а 50-megapixel (24mm equivalent) Samsung Isocell S5KJN1 Type 1/2.76 sensor with 0.64µm pixels and an f/2.5 aperture. Apart from the main rear camera, it's the only other camera that supports phase detection autofocus.
Software Features
If you're coming from any Vivo phone, the camera app will feel like familiar ground. There are no major changes to the interface, with all modes where they normally would be. For a mid-range phone, though, there's a lot to choose from. You get the usual modes, like Night, Pro, Portrait, and High Resolution, along with Long Exposure, Supermoon, Sports, and Double Exposure, among others.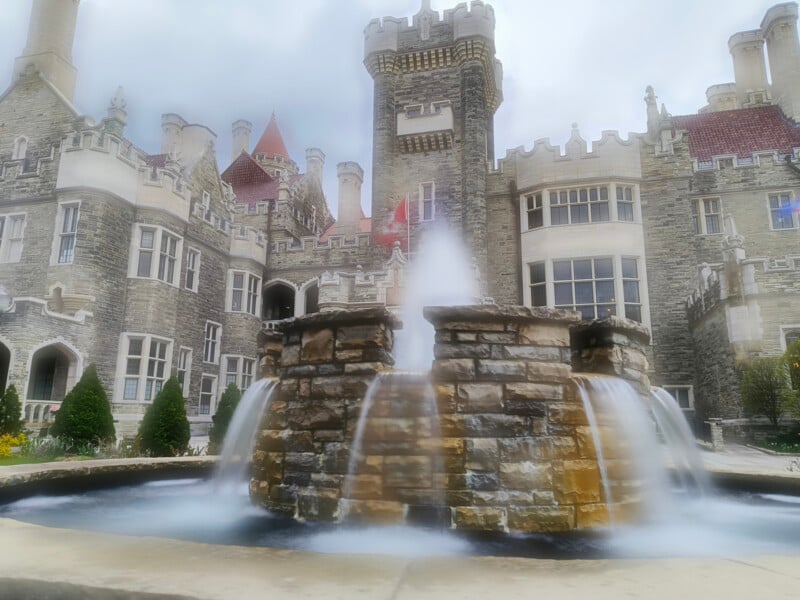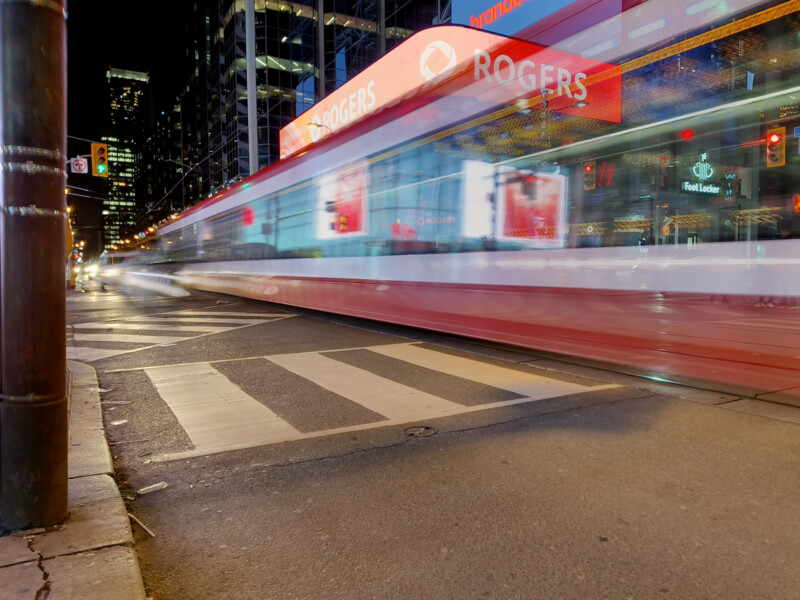 Additional settings, especially in the Photo mode, include special options like stabilization, motion autofocus, a leveler, and Effects Master. That latter one was a great add-on to the previous V25 Pro and thankfully returns here, where leaving it on lets you adjust exposure by simply swiping up or down on the screen. While you do get AI-assisted composition as an option, you can also turn that off. The Natural Color setting doesn't come with Zeiss' input like it would on the X90 Pro, but it's worth using it to avoid too much saturation in high contrast scenes.
Image Quality
Main camera
Given the V27 Pro is only roughly six or seven months removed from its predecessor, it's no surprise image quality doesn't take a dramatic leap. Still, there are some incremental improvements worth noting, particularly with dynamic range and color reproduction.
I left the AI assist off because it largely acts as a boost to color and contrast for more vibrancy, but doesn't otherwise do as much in bringing out more detail from an image. For that, you'd have to trust the onboard HDR, which is more effective this time around. Again, not a dramatic difference, but one that pays off when shooting in varying conditions.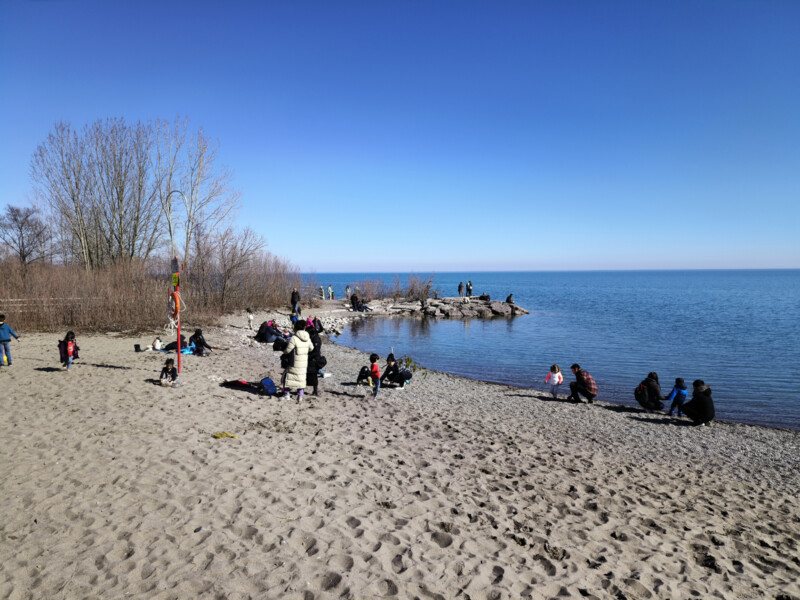 Despite the lack of a telephoto lens, the 2x zoom shots aren't bad. Vivo utilizes the larger sensor and works some magic with computation to reduce noise or pixilation, though it is a steep decline when you zoom in beyond that, making a lot of images look terrible and unusable.
In Night mode, or just low-light shots, in general, results come out looking cleaner, which is a great sign coming from a previous phone that already presented well that way. You don't always have to go to Night to shoot in low-light when the Photo mode might offer it anyway. I would say it depends on how much light you have to work with, or the amount of detail you want to preserve. Night uses more noise reduction and punctuates highlights more than Photo does, which is why nightscapes and architecture will usually look brighter in Night, whereas skin tones will appear softer and more natural in Photo.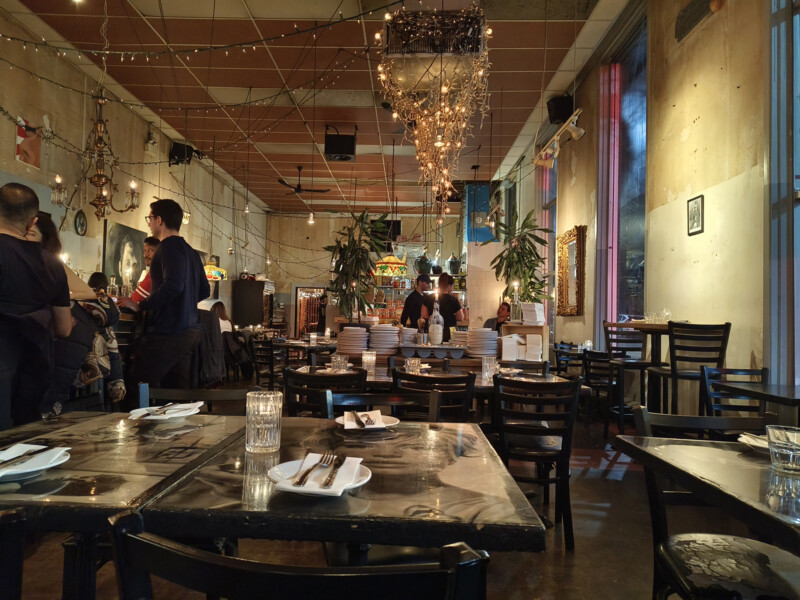 Portrait mode is also limited by the onboard optics, and I found I had to hold the phone really steady to get a good portrait shot — probably because of the digital zoom involved. As usual for Vivo, there are plenty of options to smooth skin and make a myriad of adjustments to faces, which always makes me a little uncomfortable when I see it. But it's a big deal in the markets Vivo is strongest in, so it is what it is.
Ultra-wide and Macro
There's not much to say about these two lenses because they just feel like add-ons, given Vivo didn't put anywhere near the resources into them compared to the main shooter. I'm not going to say the ultra-wide shots are bad — they're not — but they're not all that interesting, either. Even so, the same exposure, color, and contrast principles apply, so you have some tools available to capture something decent you can work with.
That's not necessarily the case with the macro camera, which struggles when dealing with anything that's not well-lit. The other problem is where the light source is coming from. You have to get really close to the subject to get in focus, except you also increase the odds you cast a shadow that ruins the shot. That makes most top-angle shots challenging to pull off, complicating an already complex mode.
Pro and High Resolution
This is where you get the most control over how you want to shoot, albeit with key differences between them. You won't shoot in RAW at full resolution, but that gives Pro mode a better chance in low-light than High Resolution, which may turn out noisy in comparison. Both are my favorites because of the creative options available in post afterward.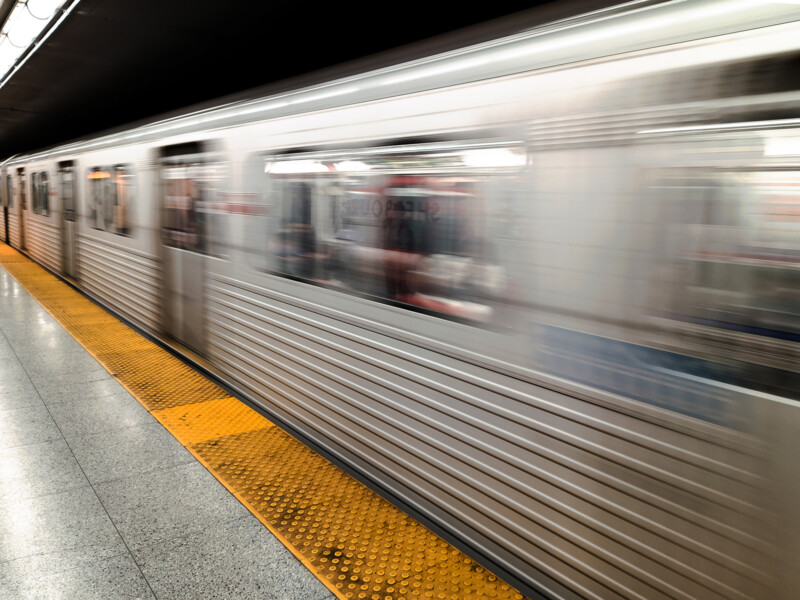 Whether it's a RAW image or a 50-megapixel one, I can at least try to do something with it in Lightroom. Vivo managed to tweak things with both modes to improve output, though I would've appreciated the chance to use Natural Color in High Resolution (Pro supports it).
Video Features
I played around with video to see if anything stood out, and found results to be more than adequate. The footage may not blow anyone away, but for a mid-ranger, the V27 Pro is no slouch. You can shoot in 4K at up to 60fps, and use Night mode for video up to a more limited 1080p at 30fps. Not surprisingly, you'll notice quality take a hit when using the ultra-wide or zooming in, making clear the limitations of the wider camera array.
A Competitive Player
The Vivo V27 Pro is well-built and loaded with solid features and performance, making it a very competitive player in the crowded mid-range field. The V27 Pro comes in between $400 to $500 when converted to dollars, which is solid value for what it delivers.
Are There Alternatives?
If it were more widely available, it would be hard not to take a good look at it as an alternative to others. But when it comes to those up against it, the Samsung Galaxy A54 comes to mind as a phone that continues to quietly benefit from the trickle-down effects of the S series.
The Google Pixel 7a follows a similar path, so it's hard to pass up for the photography aspect alone. Google's latest "a" phone barely has a gap between it and the flagship Pixel 7, which is why it may be one of the best value options for 2023. Don't rule out the iPhone 14 if your budget has room and you want to prioritize video recording.
Should You Buy It?
Yes, if you want a good mid-range phone most others around won't have.