Vivo V29 Review: There's Not Enough New Here
Only months after launching the V27 Pro and V27, Vivo comes back with the V29 as yet another option, giving its V-Series a fair bit of attention. Releasing successive models within the same calendar year is unusual for any brand, but Vivo seems to think pumping them out in shorter cycles is serving a market that wants them.
What's increasingly evident is that Vivo continues to funnel camera features from its X-Series flagships to mid-rangers like the V29. The odd product and launch cycle aside, the generous allocation of resources is such that this phone would be a serious contender against the typical mid-range choices in markets like North America. Most may never see it in action, which is a shame because performance and output tell a compelling story.
Vivo V29: Design and Build
It should hardly come as a surprise that the V29 resembles the V27 lineup, especially given the short span between them. There are some differences to note, particularly the IP68 dust and water resistance, which is a first for a Vivo mid-ranger, and a 6.78-inch AMOLED with a higher 2,800 x 1,260 pixels resolution with a 120Hz refresh rate. Still a panel with curved edges (sadly), the phone comes with a clear silicone sleeve case for some protection out of the box.
There's also a different processor here, with the phone running on the Qualcomm Snapdragon 778G processor, which is more of a lateral shift in performance rather than a big step up. There was 8GB of RAM and 256GB of storage in my review unit, but there are also variants with 8GB/128GB and 12GB/256GB — and you get Vivo's Extended RAM feature to add an extra 8GB of virtual memory from the phone's idle storage with all of them.
What's unique is there are two light sources on the rear of the device. One is a standard LED flash and the other a ring aura light that changes color temperature either automatically by ambience or manually via a slider in the camera app. You can find it by tapping the flash icon in the app (within some of the modes) and turning on the Aura Light, which maintains a softer light. You can't change the intensity, only the color temperature.
This is a 5G phone, though you'll get the most reliable connectivity in North America on 4G LTE bands because the supported 5G bands are more compatible in other markets. That does make traveling convenient when you visit those places.
Vivo V29: Camera Features
The V-Series, like any mid-ranger, is about some compromise, and the obvious one is that Zeiss has nothing to do with the V29. Vivo's X-Series benefits from the latter's input, but here, it's all Vivo's take on what makes a good camera, which it's previously demonstrated in phones like the V27 Pro and V25 Pro.
With such short product cycles, it's no surprise this phone borrows heavily from them. The 50-megapixel wide camera (23mm equivalent) has the same resolution as the V27 Pro, only from a different image sensor, replacing the Sony IMX766 with the Samsung GN5. Despite that, little has changed, with the same Type 1/1.56 sensor and similar optics that include the fixed f/1.9 aperture. Photos come out at 12.5-megapixels with pixel binning, or you can shoot at full-res in the High Resolution mode.
The 8-megapixel ultra-wide (16mm equivalent) is totally unchanged, using the same OmniVision OM8D1 image sensor with f/2.2 aperture and 120 degree field of view. Vivo cut loose the 2-megapixel macro camera and replaced it with a 2-megapixel monochrome depth sensor instead. Still no telephoto lens, either, leaving only a 2x digital crop as an alternative. The front camera is the same Samsung Isocell JN1 image sensor with f/2.5 aperture and phase detection autofocus.
Vivo V29: Software Features
The general theme continues with the software, which bears all the hallmarks of a Vivo V-Series device. The V29 has the same exact modes with the same features, the only major difference off the bat being the Aura Light setting. Familiar ground isn't a bad thing when there's plenty to do, and that continues to be the case with everything Vivo threw in.
Shooting modes are aplenty, with Night, Portrait, Photo, High Resolution, Pro, and Video to go with Long Exposure, Sports, Supermoon, and a handful of others. Vivo made a few changes, removing the Double Exposure special mode and adding Food and Astro to the list. The Video and Micro Movie modes also get additional features and settings. Otherwise, much of what's here was carried over from the previous models. Helpful settings, like stabilization, leveling, effects master, motion autofocus, and others are always available.
Vivo V29: Image Quality
Main Camera
Often times, the V29 feels like a software update from the previous V27 Pro rather than new hardware that pushes things forward. This is probably to be expected given the short time span between them coming to market, but I still looked for whatever contrasts there might be between them. Slight improvements in dynamic range and color basically continue a trend that's been underway since at least the V25.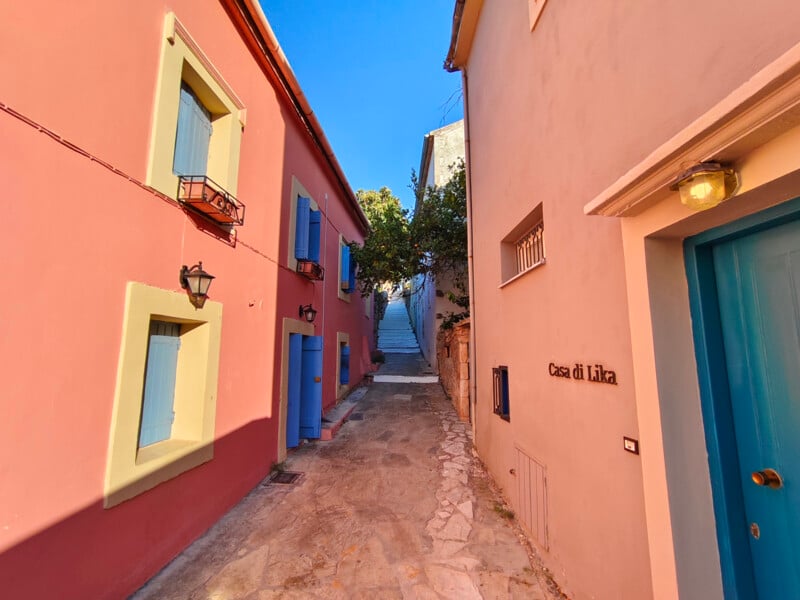 The thing about a phone like this is that you can trust simple snaps will usually turn out okay. Not always great, but neither always bad. It's a wide range in between that made me feel like I could rely on the main camera to give me good results, even if I wasn't necessarily blown away by what I saw. A mid-range phone usually has to tick off these boxes to be effective, but the various modes contribute to making the V29 more utilitarian. It's easy to have fun with the Long Exposure settings built into the Night mode. Same with shooting in High Resolution in ideal conditions to edit later.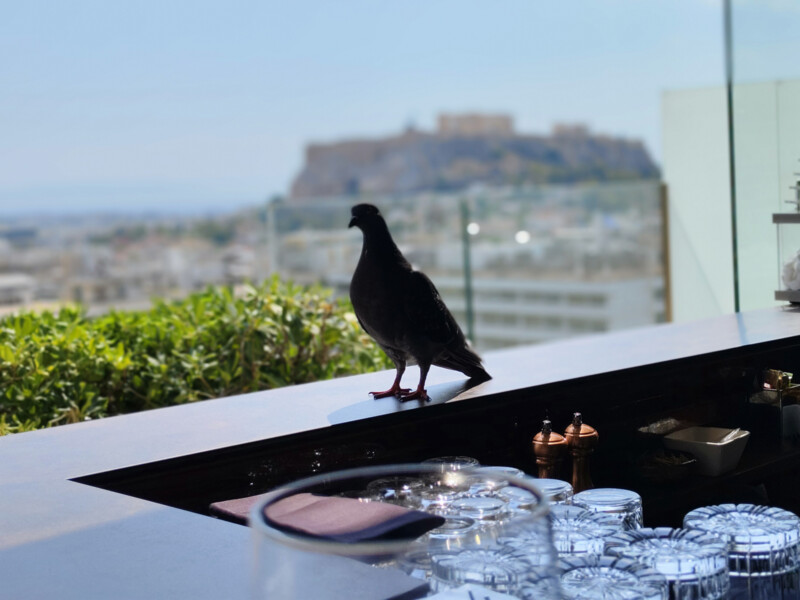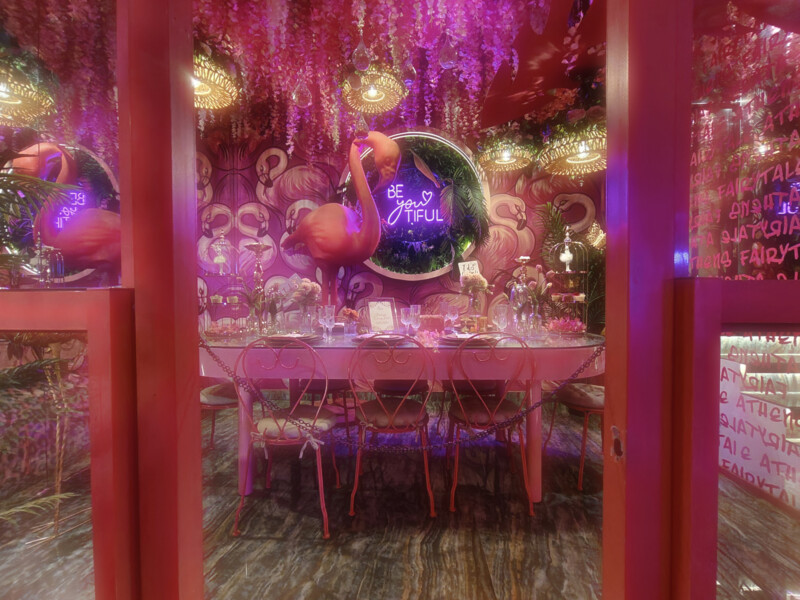 But without changing much under the hood, results could also be predictable. The 2x zoom crop factor delivered no better photos than those I took with the V27 Pro. Zooming in further still delivers terrible results because noise explodes onto the screen, leaving you little leeway to get closer to a subject without physically moving yourself.
Low-light and night shots come out well enough, though the darker the scene, the tougher it is for the V29 to really get it all. I liked using the regular Photo mode for low-light shots with decent ambient lighting because it uses less processing than Night mode does. Low-light and night shots come out looking pretty clean, but the catch is that you get better results when the subject is closer. Further subjects, even if they're static, may wash out when shooting handheld.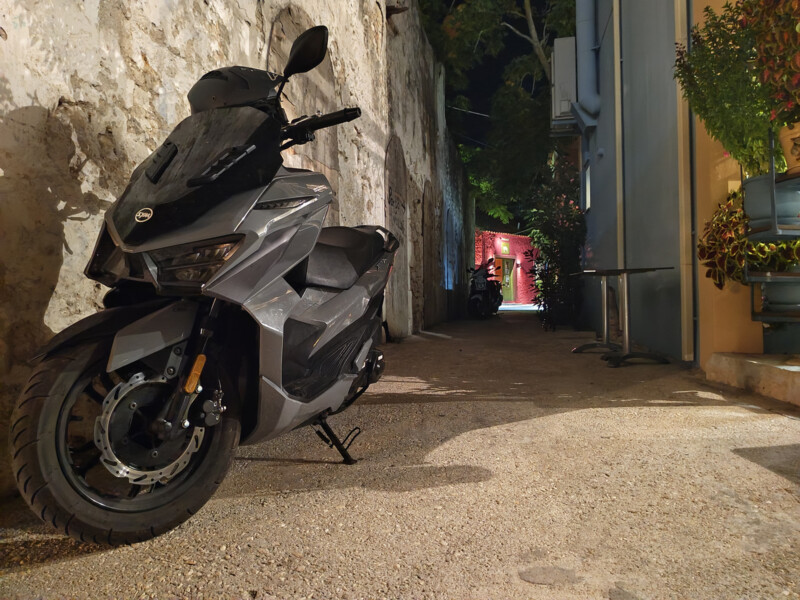 The Portrait mode is more interesting because of the Aura Light, but without controlling its intensity, you're sometimes left with compromising both the distance and composition.
It's not as bright or harsh as the regular LED, which is great, and adjusting color temperature opens up room for some experimentation. It wouldn't surprise me if Vivo considered bringing the Aura Light to the X-Series, provided there's room for it in the camera module.
Ultra-Wide
Vivo doesn't offer any surprises here. The shots you get with the V29 will basically be the same as those in the V27 Pro. With the same exact specs, that's to be expected, but I'm not all that convinced software changes much in what output looks like, either. It's always nice to have the wider field of view for certain photos, including in Pro mode, only results aren't pushing the needle forward relative to what Vivo's done before.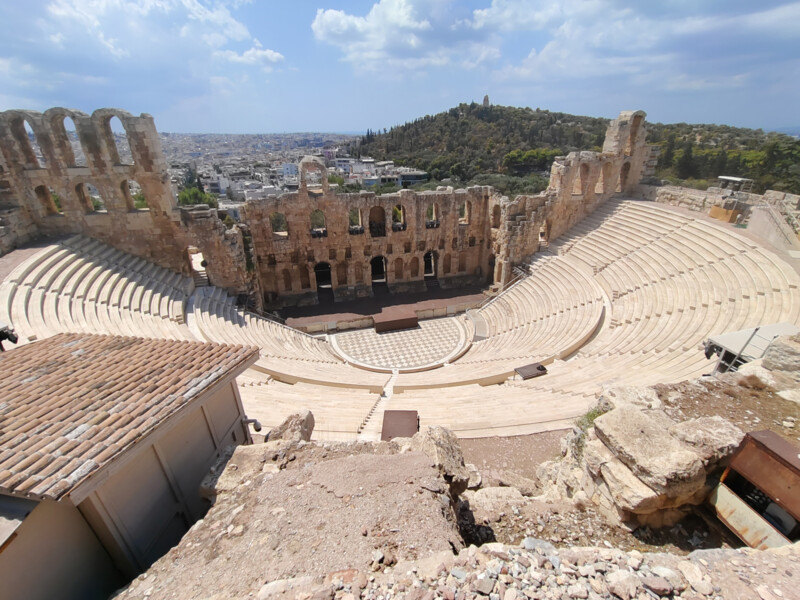 Pro and High Resolution
You won't be shooting in RAW at full resolution with this phone, so Pro mode lets you capture 12.5-megapixel images with all the manual controls available. It's still one of the best ways to use the phone's main camera when you have the time and patience, but High Resolution mode is a good alternative when ambient lighting is plentiful and you want a larger image to work with in post.
I should note the Aura Light works with both modes, which proves useful in situations where the soft light can help illuminate a subject. Yet again, though, Vivo won't allow you to use Natural Color as an option in High Resolution, leaving it to Pro as one of many options.
Vivo V29: Video Features
While Vivo added some presets to the Video and Micro Movie modes, I'm not sure image quality is all that different. One mistake, in my opinion, was not offering the Aura Light as an option in any of the video modes on the V29. Instead, it's the other LED that turns on, which is fine when you need something brighter, but I would've been interested to see what a softer light could do.
All Too Familiar
The V29 is a fine phone but I'm not entirely clear where it fits in, or what it's truly replacing. It's too similar to its most recent predecessor, so for roughly $500, you can find alternatives that bring more to the camera array.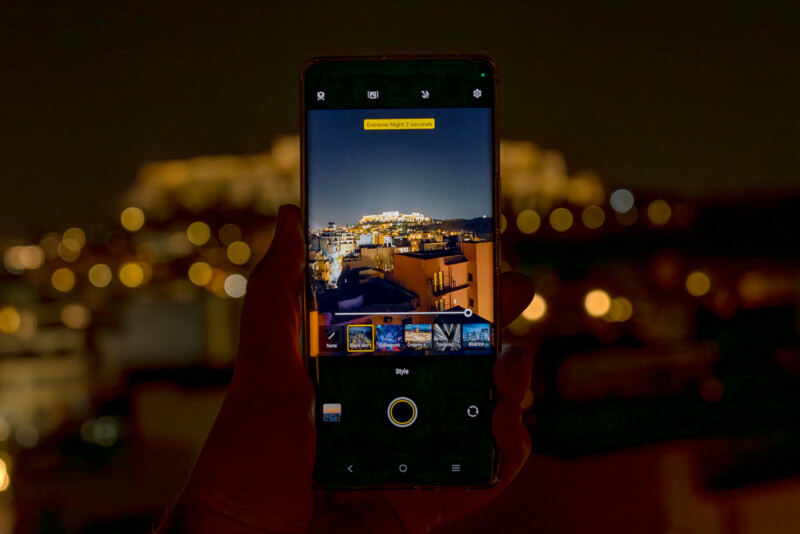 Are There Alternatives?
You could get the V27 Pro instead and essentially get the same results, save for some of the differences I noted thus far. The mid-range is also a tough field to play in given the options, like the Samsung Galaxy A54 and its solid combination of design and functionality.
The Google Pixel 7a isn't as deep in options within the camera app itself, but the software is fantastic at delivering quality results for a phone in its price range. It's more expensive, but I would even throw the Xiaomi 13T into the mix here because it includes features and output influenced and co-designed by Leica. And last but not least, the iPhone 15 marks an upgrade for iOS users who don't want to stray.
Should You Buy It?
Probably not, unless you're really into the Aura Light.