Pentax K-3 III Monochrome Review: A DSLR Just for B&W Photo Lovers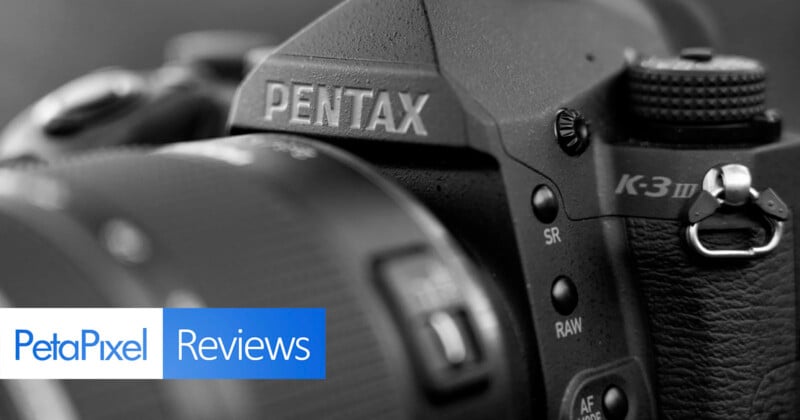 Ricoh Imaging marches to the beat of its own drum — I love this about the company. Pentax refuses to jump onto the mirrorless camera bandwagon, and I'm all for the company sticking it out with DSLR cameras.
The mirrorless market is crowded, and the big players have all given up on DSLR technology. However, not all photographers have followed suit and abandoned the stalwart DSLR in favor of modern, sleek mirrorless camera systems.
DSLR cameras are now niche, making Pentax more of a boutique company than a mass market participant. However, something is to be said for being a big fish in a small pond, or, more accurately, the only fish in a really small pond.
A lack of competition often precedes the death of innovation. However, Pentax says, "Not so fast," and has shifted its focus to delivering interesting new products, even though there aren't other companies pushing Pentax to be better or different. That drive comes from within.
The new Pentax K-3 Mark III Monochrome camera is the perfect example of what a camera company can offer photographers when external market forces don't hamstring it. A new DSLR camera that only shoots black and white images — in 2023, no less. We're in wild times, and I'm here for it.
Pentax K-3 III Monochrome Design and Handling: Getting Reacquainted With an Old Friend
In the age of mirrorless cameras, there's been an increasing emphasis placed on making everything small and lightweight. However, while compact cameras offer some benefits to the overall user experience, they often compromise concerning the "feel" of a camera. For example, a small front grip is uncomfortable, especially when using a large lens.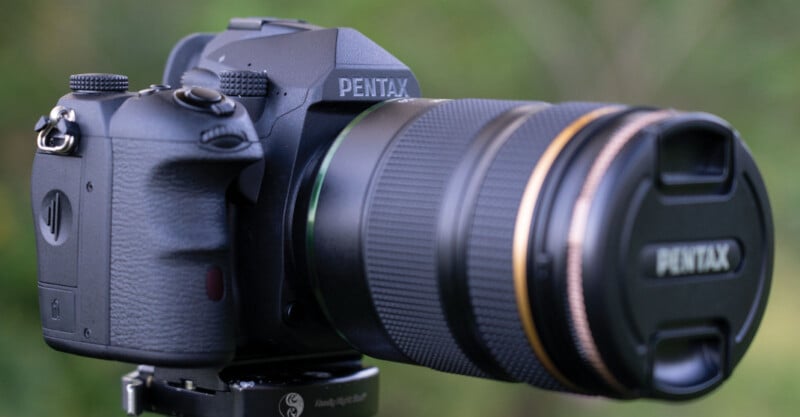 Although some mirrorless cameras include robust grips, such as flagship mirrorless cameras like the Nikon Z8 and Z9, Sony Alpha 1, Canon EOS R3, and Panasonic S1R, to name a handful — pun intended — most mirrorless cameras don't feel anywhere near as nice in the hands as the DSLR cameras of yesteryear.
The Pentax K-3 III Monochrome, of course, is a DSLR, so it has the look, feel, and comfort that nearly every camera offered photographers not so long ago. The K-3 III Mono's grip is massive and includes a very comfortable shape. The camera molds perfectly to my hand, like it was designed just for me.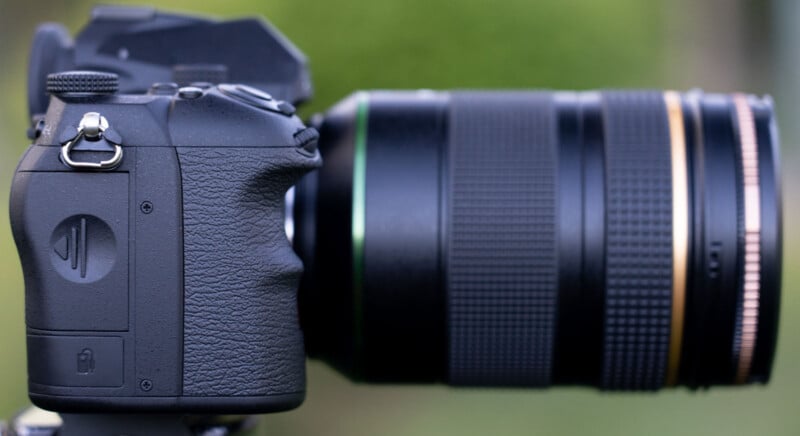 At 820 grams (1.8 pounds) with the battery and an SD card included, the K-3 III Monochrome is a beefy camera, but one person's "heavy" is another person's "robust substance." I fall into the latter camp. I love the solidness and heft of the camera.
The controls are great too. The button layout will feel familiar for photographers who have used Pentax cameras and there are a pair of primary control dials — one on the front and the other on the back. A third control dial is on the top of the camera, next to the top information display.
The camera includes a sub-selector joystick for direct access to the autofocus point — although it can't be used for menu navigation with default settings. Four directional buttons, each with respective functions, are used for navigation in the menus and quick shortcut access to critical settings, like drive mode and picture mode, when shooting.
The K-3 III Monochrome includes a top dial for swapping between standard still photography, live view, and video. Plus, there's another top dial for changing between shooting modes. The mode dial has a clever locking design. A switch on the bottom of the dial allows the user to swap between unlocked and locked. When unlocked, the mode dial moves freely. However, when locked, a pop-up button appears in the center of the circular dial that must be depressed to change shooting modes.
Otherwise, the camera's controls and design are standard fare.
There are a pair of SD card slots, one of which is UHS-II. The battery compartment is on the bottom of the camera. Concerning battery life, when using the optical viewfinder, the battery life is excellent. However, when using live view, it drains fast.
Another nice touch is that the camera lacks color paint on the entire body, lending itself well to its "Monochrome" moniker.
Pentax K-3 III Monochrome Usability: Displays Create Some Quibbles
While the camera feels great to hold, there are some minor issues when using it, and they mostly have to do with the camera's "displays."
The camera's top information panel is large, easy to read, and lights up. No complaints there.
However, when moving to the camera's rear display, it's a 3.2-inch panel with 1.62M dots. It's plenty large and sharp enough, but it's fixed in position.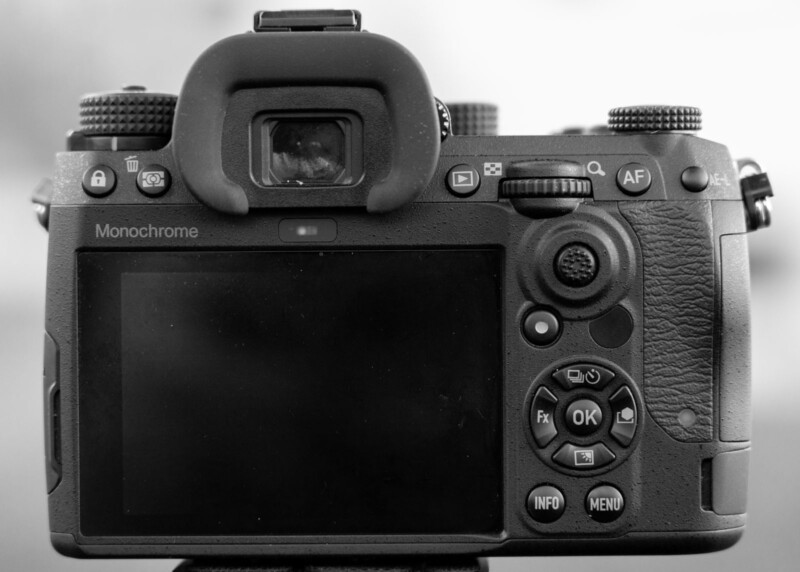 Only a few new cameras lack a tilting display. Given that the K-3 III Monochrome, while capable of shooting video, is primarily aimed at photography, even just a run-of-the-mill display that tilts up and down would suffice.
However, a wholly fixed panel is unpleasant to use, especially in bright conditions or when working at low angles on a tripod. At 32 and admittedly out of shape, I'm no spring chicken, and I must imagine the average DSLR buyer has older knees than me.
The rear display's lack of user-friendliness becomes ever more critical when considering that, as a DSLR, the K-3 III Monochrome has an optical viewfinder. Don't get me wrong; I like optical viewfinders. However, when working with a camera that only shoots black and white images, I admit that the optical viewfinder's colorful visage proved jarring and, quite frankly, not that useful. It can be challenging to imagine what a scene will look like in monochrome, which is why the live preview function of mirrorless cameras' electronic viewfinders is so helpful when using black-and-white modes.
It's funny that only a few years ago, an optical viewfinder didn't seem like a roadblock to me enjoying photography or being able to envision what a photo would look like without a live preview staring back at me through the viewfinder. However, times have changed, and as someone who these days almost exclusively shoots on mirrorless cameras, I desperately want live view to be better than it is on the K-3 III Monochrome. That's very much a "your mileage may vary" situation, but that's my experience.
One more note on the camera's displays. The rear display is a touchscreen, but the touch functionality is underutilized in most facets of the camera's user interface. While you can navigate the system menu using the touchscreen, you can't change settings on the touchscreen when shooting, whether in live view or using the viewfinder.
The display does do something when shooting through the viewfinder, by the way: it shows many of the camera's current settings in a menu that looks very much like it offers touch functionality. I can't tell you how many times I looked at the camera's display and tried touching it to change a setting that was right there. I want to think that I'm not just a slow learner, but rather, that I've been trained by nearly every mirrorless camera into thinking that changing settings on the screen with my finger is the standard operating procedure.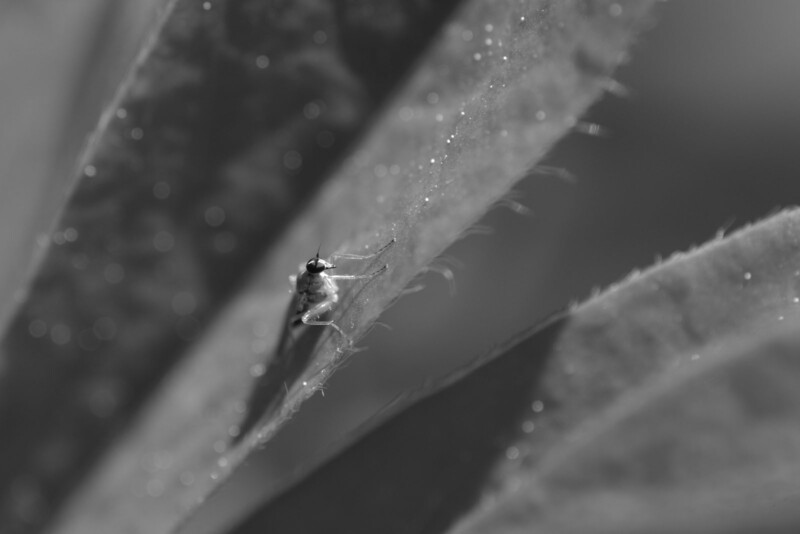 Pentax K-3 III Monochrome Autofocus: Feels Old-Fashioned but is Nonetheless Quite Good
Ricoh's family of Pentax lenses is as diverse as it is large, but some lenses are pretty old. Any discussion on the autofocus performance of a Pentax camera must be tempered a bit with the caveat that some lenses focus faster than others. That's always true, no matter the camera system, but my ample experience with DSLR cameras in the past 15 years has taught me that it's imperative when discussing DSLR lenses.
During my hands-on time with the Pentax K-3 III Monochrome, I shot with the HD Pentax-D FA 100mm f/2.8 Macro ED AW lens and the HD Pentax-DA* 16-50mm f/2.8 ED PLM AW zoom. The macro lens is actually a freshly updated optic — David Crewe reviewed it for PetaPixel earlier this month. However, despite the new optical formula, the macro lens is comically loud when focusing.
But I digress. My point is that the lens itself matters when discussing the autofocus performance of any camera, especially a DSLR camera I used with just a pair of lenses.
Back to the camera itself, the K-3 III Monochrome relies upon a phase-detection autofocus system with 101 points, 25 of which are cross-type. The cross-type sensors are concentrated in the center of the frame, which is demarcated by an inner grid within the optical viewfinder. The AF system is rated to work from -3 to 19 EV, which is reasonably sensitive concerning low-light performance.
When using single-point autofocus, you can select from 41 autofocus points which are organized in a rough diamond shape across the central portion of the image area. Unlike mirrorless cameras, which offer autofocus coverage across all or nearly all the image area, the K-3 III Monochrome — at least when using the optical viewfinder — offers relatively modest AF area coverage.
When using live view, the autofocus coverage area expands slightly, although there's still a moderately large buffer around the edge where users must utilize manual focus or use focus-and-recompose techniques.
In most cases, the camera's autofocus performance is reasonably swift, especially when shooting through the viewfinder. Live view AF performance felt a bit sluggish, especially in low-light situations.
Although the K-3 III Monochrome isn't an action-oriented camera, it is reasonably quick. The camera can shoot up to 12 frames per second using its mechanical shutter for up to 32 frames (RAW) or 55 frames (JPEG). The speed isn't blistering, and the buffer isn't expansive, but it's no slouch. The continuous autofocus performance is a bit hit-or-miss, but I wouldn't say it's bad overall.
Pentax K-3 III Monochrome Image Quality: K-3 III Monochrome Expertly Scratches an Achromatic Itch
Image quality is the Pentax K-3 III Monochrome camera's biggest strength. The camera is good at numerous things, but photographers will buy it for its black-and-white image quality. That's precisely what photographers have done, as demand for the camera has already exceeded supply, at least in Japan, on two occasions. At the time of publication, the camera still wasn't available in the West.
At the heart of the K-3 III Monochrome is a 25.7-megapixel APS-C CMOS image sensor. While this is the exact megapixel count as the standard K-3 III's sensor, Pentax says that the sensor is "newly developed."
The monochrome-specific sensor lacks an anti-aliasing (AA) filter and the color filter array in front of color-capable DSLR and mirrorless cameras. This is an excellent time to take a short detour into what makes the K-3 III Monochrome's sensor special.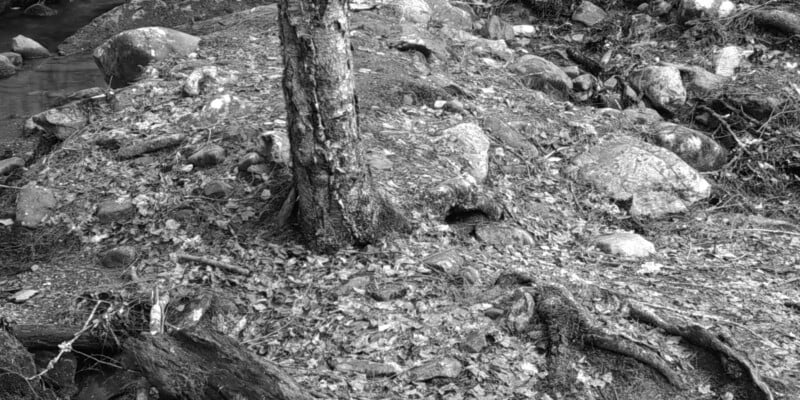 Pentax K-3 III Monochrome Sensor Design: Where Did All the Color Go?
The vanilla Pentax K-3 III, and all other color cameras with CMOS image sensors, have monochrome image sensors. These cameras capture color data thanks to a special color filter that filters red, green, and blue light. Each pixel can only record one of red, green, or blue for a typical Bayer color filter array. A Foveon sensor records each color at each pixel site, but this comes with limitations, and Foveon sensors are very unusual.
A Bayer array doesn't have equal numbers of pixels corresponding to each RGB value, by the way. As Cambridge in Colour describes, "A Bayer array consists of alternating rows of red-green and green-blue filters. Notice how the Bayer array contains twice as many green as red or blue sensors. Each primary color does not receive an equal fraction of the total area because the human eye is more sensitive to green light than both red and blue light. Redundancy with green pixels produces an image which appears less noisy and has finer detail than could be accomplished if each color were treated equally. This also explains why noise in the green channel is much less than for the other two primary colors."
Images shot on a CMOS sensor with a Bayer array must be "demosaiced," which is the process of converting primary color data into full-color information for each pixel in the final image. This interpolation creates artifacts, although, given how great modern digital cameras are, the results are nonetheless fantastic, and the artifacts are rarely noticeable or problematic.
There's also X-Trans filter technology, which Fujifilm uses for many of its cameras. The color filter array is organized differently than the Bayer sensor, but the general idea is the same.
While much more could be said about image sensors, that's sufficient to explain what makes the K-3 III Monochrome's sensor distinct.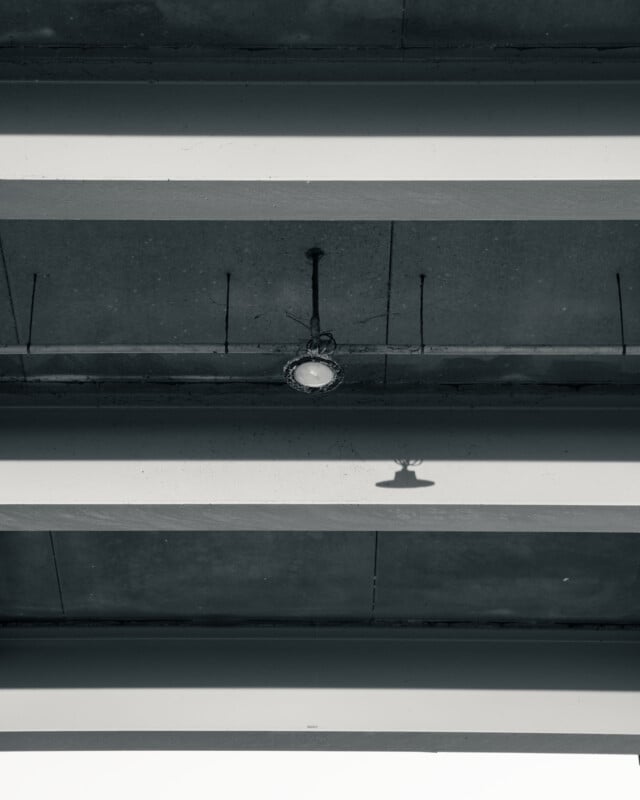 "For users who want to master monochrome photography, the Pentax K-3 Mark III Monochrome features an image sensor specifically designed to capture monochrome images only. By designing the camera solely for the purpose of monochrome photography, each pixel detects brightness data of the light coming through the lens. The obtained data is then directly converted to compose an image," Pentax explains.
For black and white photography, a typical color camera captures light data through its color filter array, adding color to the monochrome image. Then the camera or user converts the new color image back to black and white. As you can imagine, all else equal, this results in worse image quality than just removing the color filter array altogether. There's no need to interpolate any of the data.
"Since a monochrome-specific image sensor can faithfully reflect the brightness data obtained by each pixel in the image — without the interpolation process — the photographer can create extra-fine monochromatic expression, in an image high in resolution and rich in gradation," Pentax continues.
The Image Quality Really is Better
That explanation sounds nice, but it doesn't mean much if the camera doesn't produce noticeably better black and white images.
While I didn't have a standard K-3 III to compare side-by-side with the new K-3 III Monochrome, I've done a lot of software-based black and white conversions over the years. I love black and white photography. I routinely create black and white images in Lightroom and Adobe Camera Raw using sliders, and I even use the Nik Silver Efex plugin when I'm especially enthusiastic.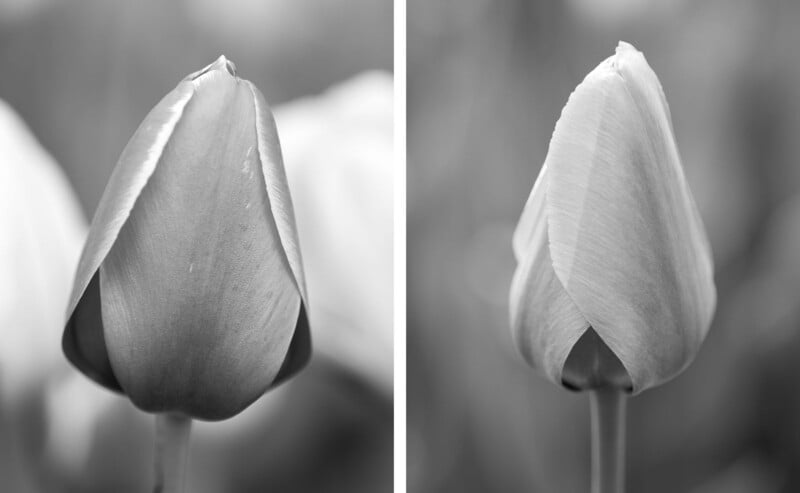 The long and short of it is that the K-3 III Monochrome does produce images with better detail and gradation than a typical APS-C image sensor. Everything is just a bit smoother, and there's just more crispness to image files.
There are Also Benefits to Noise
The Pentax K-3 III Monochrome's ISO starts at 200 and goes up to 1,600,000. While 1.6 million sounds great, it's useless. It's just too noisy, which isn't surprising.
However, at more reasonable ISO settings, like 6,400, 12,800, and 25,600, the K-3 III Monochrome is surprisingly good. Without color noise rearing its ugly and distracting head, the noise profile of the K-3 III Monochrome is relatively consistent. Noise rarely looks good with any camera, but noise also rarely looks bad with the K-3 III Monochrome.
The good ISO performance paired with the camera's good five-axis in-body image stabilization system enables photographers to be flexible in the field, even when they don't have a tripod. I have no issue shooting on a tripod, but it's liberating to handhold when needed and crank up the ISO without much concern.
Fine Tuning Image Quality
The K-3 III Monochrome includes three custom monochrome image modes: standard, hard, and soft. Each of these can be customized by the user across numerous parameters, including tone (cool versus warm), high/low key, contrast, contrast (highlights), contrast (shadows), and fine sharpness. These adjustments are excellent, and I frequently used them to get a nice JPEG file straight from the camera.
However, the camera differentiates between highlights and shadows for its contrast tuning, so why can't I apply cool and warm toning to highlights and shadows independently rather than use a global tone? Even the slightest adjustment to tone is heavy-handed, too.
Image Quality Summary
Image quality is not everything, but it's a critically important factor with a specialized camera like the K-3 III Monochrome. The camera's appeal is its monochrome sensor, so if image quality is lacking, the camera is practically worthless.
Fortunately, image quality is not lacking. It is so impressive that I forgot that some aspects of the camera's overall user experience were irksome; the annoyances melted away when I was shooting photos.
Thanks to its excellent image quality, the Pentax K-3 III Monochrome is extremely enjoyable to use, and there are few compliments better than that for any camera.
Pentax K-3 III Monochrome Video: Well, It's an Option
I am not a videographer, so I will only spend a little time on video. However, the K-3 III Monochrome does record 4K video at up to 30 frames per second and Full HD video at up to 60p.
There are some issues with video recording. The 4K mode comes with a hefty crop from the sides. Further, autofocus performance is middling at best. The lack of an articulating display is especially annoying when recording video and it is more evidence that video recording is a bonus for the K-3 III Monochrome and not a vital inclusion.
The video quality itself is acceptable, although not exceptionally sharp and detailed, especially when compared with the camera's photographic performance.
Pentax K-3 III Monochrome Camera: A Niche Camera for Niche Photography
The Pentax K-3 III Monochrome is for a very niche group of photographers: those who love black and white photography so much that they're willing to sacrifice color photography completely.
Slicing that narrow piece of the photographer pie even thinner, the K-3 III Monochrome is for photographers who either love DSLRs or are already committed to the Pentax ecosystem. I like Pentax cameras, and I believe that the company really cares about photography and is passionate about its products.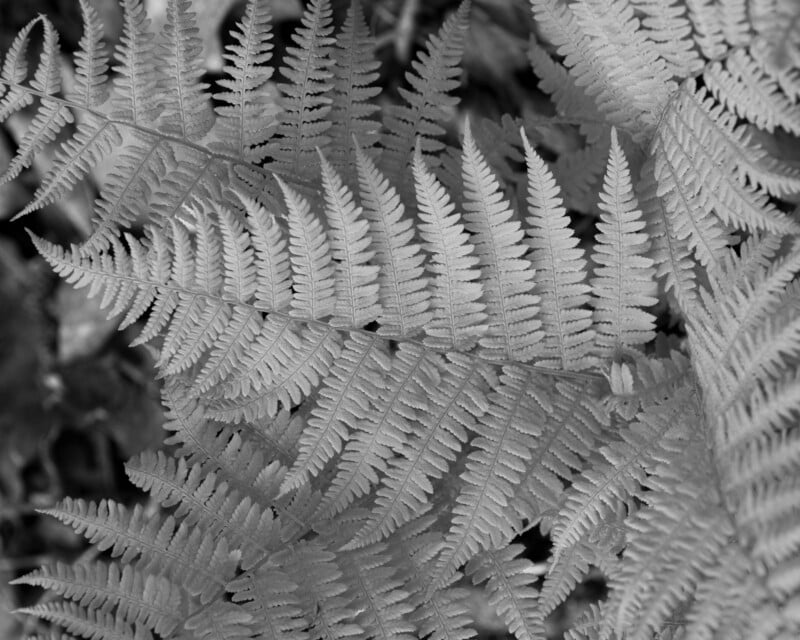 Checking the score, the K-3 III Monochrome is for passionate black and white photographers who either don't care about color or can afford a second body. It's also for people who already have Pentax lenses or aren't interested in investing in a mirrorless system.
That bit about affordability is essential. The Pentax K-3 III Monochrome is $2,199 (body only), which is a pretty high price for an APS-C camera, let alone a DSLR, and photographers need at least one lens to use with the camera, adding to the cost. This isn't a cheap toy that a black and white photography enthusiast can grab for under $1,000 and be ready to rock and roll.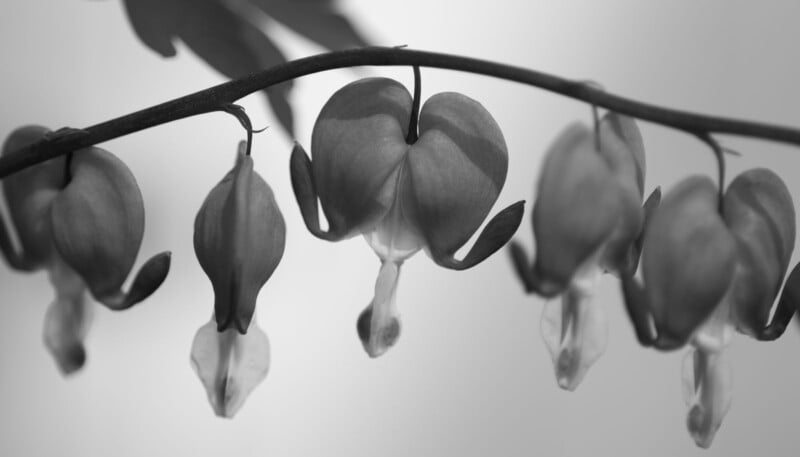 It's not without its quirks, but the Pentax K-3 III Monochrome does what it sets out to do — capture excellent black and white images — and does so with aplomb.
Are There Alternatives?
Sort of, although direct competition is scarce. There are only a few options for photographers looking for a monochrome digital camera.
Most notably, the new Leica M-11 Monochrom, which was coincidentally announced the same week as the Pentax K-3 III Monochrome. The Leica M11 Monochrom is a digital rangefinder with a 60-megapixel full-frame CMOS image sensor. The significant roadblock is that the camera costs $9,195, and Leica lenses are notoriously pricey. Further, unlike the K-3 III Monochrome, the M11 Monochrom doesn't offer autofocus or in-body image stabilization.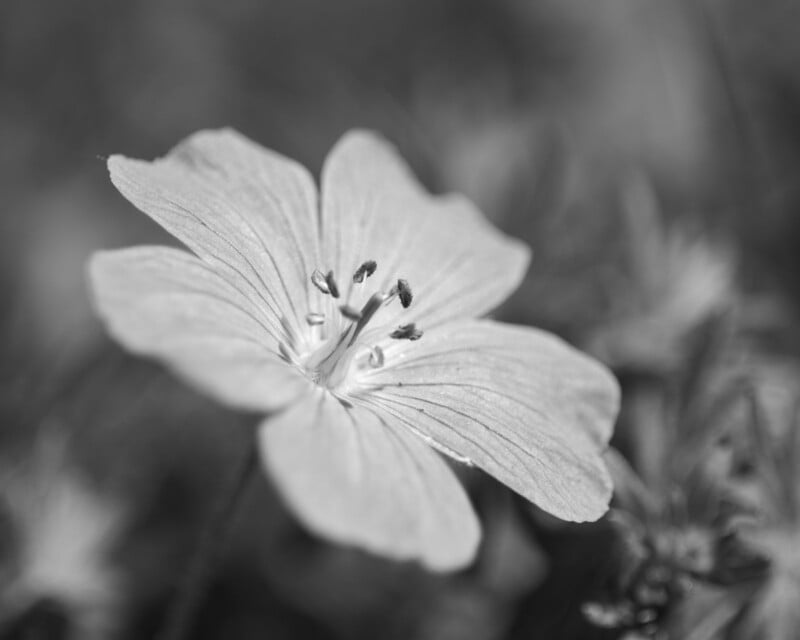 If money is no object, a wealthy monochrome photographer could also opt for the Phase One IQ4 150MP Achromatic digital back paired with an XF or XT camera body. That'll set you back around $60,000. That's a dedication to the craft I can't afford, although I have used that digital back on the Phase One XT Field Camera, and it was a fantastic experience.
Returning to reality, there's no competing black and white digital camera for anywhere near the Pentax K-3 III Monochrome's $2,200 asking price. Photographers could opt for a Fujifilm camera and rely on Fujifilm's excellent Film Simulations, including its Acros Film Simulations, my personal favorite black and white conversion.
Should You Buy It?
The short answer is "maybe." My heart says "Yes, but…" and my brain says, "No, unless…" If you love black and white photography, enjoy using DSLR cameras, and have the money to spend, then the Pentax K-3 III Monochrome is compelling. It's an enjoyable and rewarding camera. If you aren't in love with black and white photography, then there's not much about the K-3 III Monochrome that warrants consideration. Its value, as immense as I think it is, is closely tied to a photographer's enjoyment of monochrome photography.