Nikon Zfc Review: Lots of Style But Lacking in Substance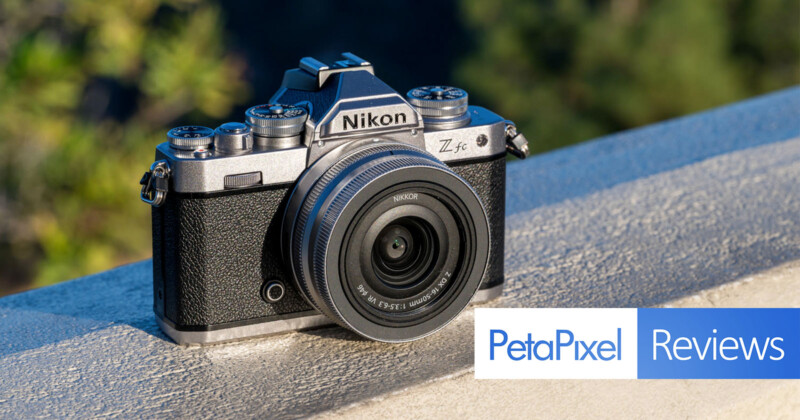 The Nikon Zfc is a crop sensor mirrorless digital camera designed to replicate the classic Nikon FM2 Film camera, often considered one of the best 35mm film cameras of all time. While the system looks amazing and definitely brings a huge hit of nostalgia, does it live up to that legacy?
After spending a few weeks with it, I'll be blunt and say truthfully, that I both loved and hated the camera. As a man who collects old film systems and still drags them out whenever I'm feeling burnt out shooting digital, I was really excited to get hands-on with this vintage-looking camera.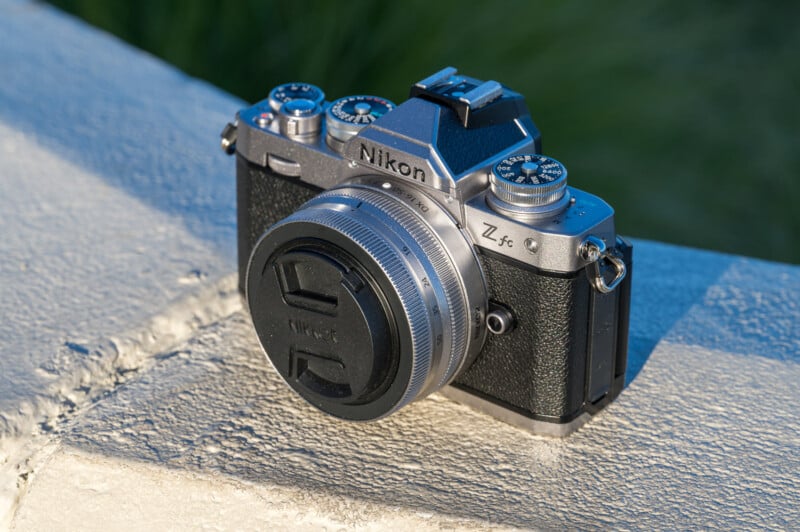 Nikon advertised the system as lightweight and travel-friendly and while those descriptors are very true, the overall experience left me feeling like they took everything that works great in the Z50 and put it into a body that looks awesome but functions rather frustratingly.
While the specification sheet might lead you to believe the camera brings some high performance, the in-person experience can often be in opposition to that. The tradeoff for the aforementioned lightweight means it actually feels cheap and rather fragile, and while the promised performance sounds impressive for the price, actually using it felt underwhelming and occasionally even a little disappointing.
Nikon Zfc: Design and Build Quality
The Nikon Zfc camera itself is practically identical to the classic Nikon FM2 film system in its size, color, and feel overall. Aesthetically, the system is honestly quite beautiful and from a distance, it looks like an incredibly high-quality product. The vari-angle touch screen on the back of the camera can be reversed so that it truly does look like a classic film system, forcing you to rely solely on the viewfinder, like in the days of old.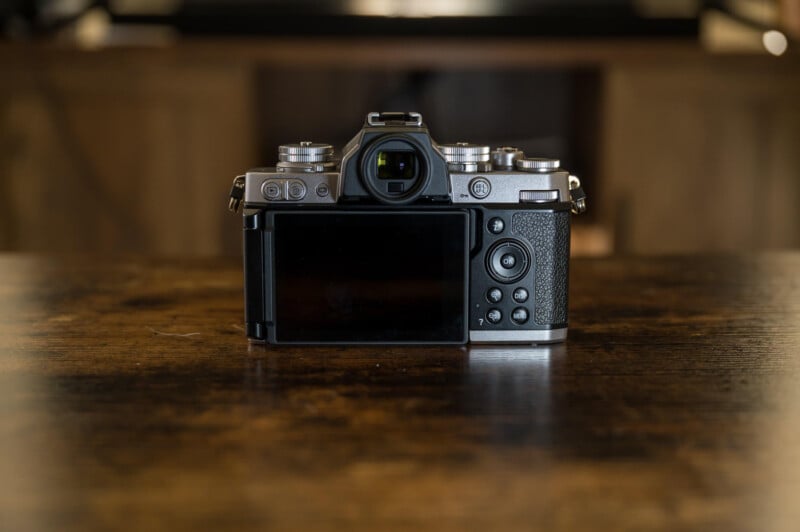 Even the top of the camera looks almost identical to what you would find on a classic 35mm film system with manual dials for the ISO, shutter speed, and an exposure compensation dial. There's even a small LCD display near the on/off switch that displays the current aperture setting of the attached lens.
As an enthusiast and true fan of photography, my first impression of the system was: "it's beautiful." I couldn't wait to get out and play with it and see what it could do. The subtle details like the rubber-textured coating over the top of the viewfinder give a warm nostalgic feeling — it is just a nice touch from Nikon for the classic collectors
The dials themselves, while not perfect, are nice to use, at least from a nostalgic standpoint. Twisting and turning the retro-themed knobs was incredibly satisfying, making you "slow down" to really think about the shot like you would have to do when using film. I think I enjoyed this more because I actually grew up shooting film, and still do from time to time, so anyone familiar with that mechanic will find it very satisfying to use, especially when you experience the click-feedback with each adjustment.
The left control dial (for the ISO) also has a lever beneath it where you can change the settings of the camera from full Manual to Aperture priority, Shutter Priority, Program mode, or full Auto mode.
The top plate of the body of the Zfc is metal, but the bottom is actually painted plastic, likely to reduce the overall weight of the system. On that note, the Zfc isn't weather sealed. That, to me, is a massive missed opportunity, especially considering how the FM2 is considered basically an indestructible tank of a camera. In comparison, with the Zfc, you wouldn't want to even take it out of the bag if there's a slight drizzle for fear of ruining it.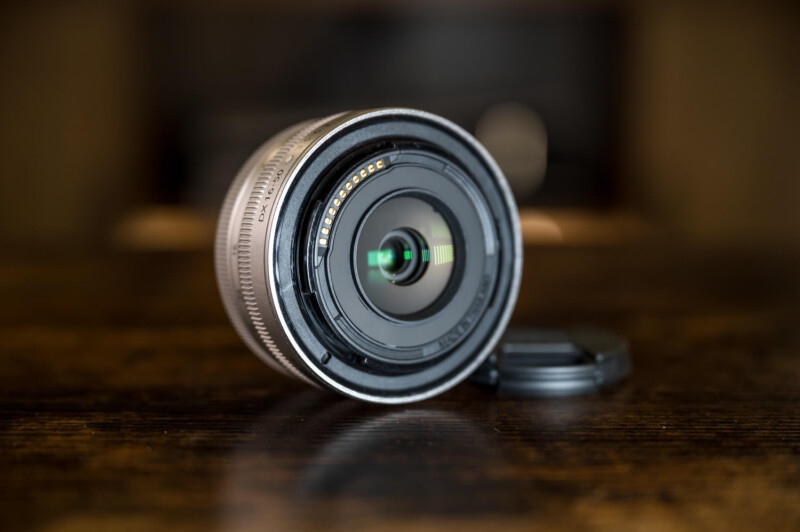 The bundled 16-50mm kit lens matches the look and feel of the camera rather perfectly. It is very compact and incredibly lightweight, matching the big selling points of the systems marketing nicely. Even with the lens attached, the system can fit in your jacket pocket easily.
An additional plus point for the design is the adjustable screen on the Zfc. When compared to the workhorse systems like the Z6 and Z7 whose screens can only tilt vertically, the Zfc touch-screen can be rotated around, flipped over to the front of the camera for easy selfie or vlogging capture, and even positioned at tricky angles when trying to capture shots at awkward angles.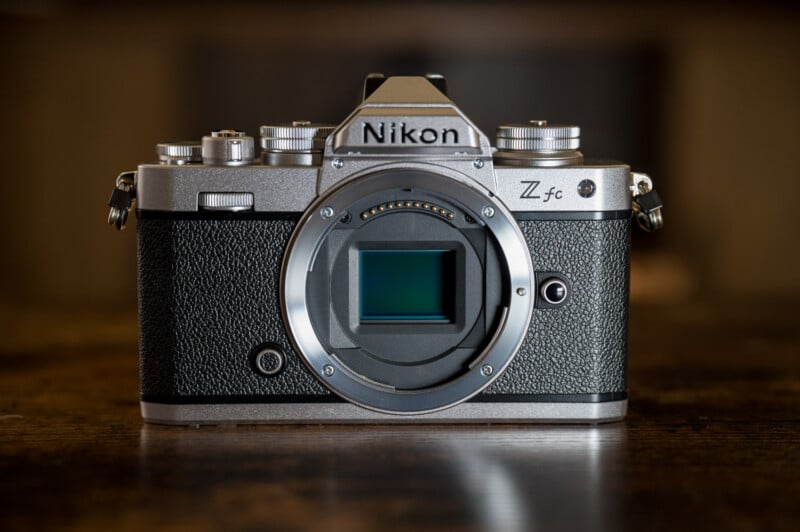 Where things get frustrating (at least for me) with the design is its small form factor. When you compare it to the Z5, Z6, Z7, and Z9 systems, the Zfc is lacking the familiar ergonomic grip. Because it is so light and the texture isn't easy to grip, I often found myself holding the camera by the lens (as opposed to the body itself) to be sure I had a proper grip on the system when moving around. Basically, I'm no fan of straps, but with this system, I'd recommend using one to ensure you never lose your grip and drop the system.
The touchscreen and menu system is identical to the rest of the current Nikon mirrorless lineup aside from the fact you can flip and rotate it 180 degrees to be used as a selfie screen/monitor should you choose to do so. This, while not exactly perfect, is a more than welcome addition to the Nikon mirrorless lineup that I truly hope they continue moving forward with new camera bodies. If for nothing else but making it easier to capture vertical-oriented shots from awkward angles easier, but some design improvements would still be welcome to make the screen feel a bit sturdier when in the extended positioning.
As I've mentioned, while the camera really does look amazing from afar, in the hand it actually feels somewhat cheap — like a toy system even though it has practically the same internal components and capabilities as the Z50.
Lastly, it is also worth mentioning that the Zfc system lacks a headphone jack, which is a major negative for anyone who shoots video.
Nikon Zfc: Performance
While pretty much every Nikon lens (F mount and Z) can be used on this camera, for the purposes of this review I mostly stuck to using the included kit 16-50mm f/3.5-6.3 lens to keep with the nostalgic feel and to keep it small, discreet, and easy to walk about with.
Overall, my experience using the camera was both nostalgia rich and incredibly frustrating.
On the technical side of things, the Zfc is pretty much identical to the Z50, so the image quality is also pretty much identical to those from the Z50 as well. You get some clean 20.9 megapixels files with an improved dynamic range and surprisingly effective low-light performance. There's still some noise at super-high ISO settings, so don't expect a miracle here, but even so, the high iso was much better than I expected even without the High-ISO noise reduction built into the camera, or from the post.
Metering (using the default Matrix mode as well as center-weighted) does a consistent and impressive job, pretty much on par with the rest of the Nikon Z mirrorless lineup, giving you an accurately exposed shot even in tricky and mixed lighting situations.
The autofocus is where things start to improve for the Zfc compared to the Z50 though, as the Zfc actually has a little bit better of a system with its additional wide-area autofocus for people and animals as well as a full-time eye AF for video mode. Basically, I never had to really worry about the autofocus on the system when shooting in low light or high-speed objects.
The camera is capable of shooting at 11 frames per second (fps) in the extended mode with continuous AF and auto exposure compensation, but the camera only supports older UHS-I SD cards which means you'll only get about 22 frames deep (in RAW) before the camera will start to buffer and process before you can get into full-speed mode again. Shooting in a slower mode, 5 FPS will let you get about 30 to 40 frames before the buffering will choke things out, which is better, but still doesn't give you much ability to capture longer high-speed bursts (think like two to four seconds at best before it starts to lag).
I actually really enjoyed how the retro design of the Zfc and pulls you out of your own head and makes you slow down to really think about your shot.
It can make you really think about what you're doing the way you would when shooting with film. That is to say, you get a limited number of frames when shooting film so you have to stop, compose the shot, think about if this is something you really want to capture, then take your readings for light and shutter speed, manually set those, and then click.
In this sense, it feels truly like an old-school film system with many of the bells and whistles of a modern state-of-the-art mirrorless camera. From a nostalgic standpoint, I absolutely loved it… but from a working professional photographer's standpoint who often has to capture images in very rapid bursts in very different lighting and speed situations, it was wildly frustrating.
On most other systems, you can simply throw your camera in manual and without having to take your eye away from the shot, rapidly change the shutter, aperture, and ISO on the fly as needed. Now I'm sure with practice and time, you can get those skills down with the Zfc as well, but for the most part, if you have a shot setup properly and then have to move and change your settings to get the next angle, it actually means you have to basically take the camera away from you eye, use two hands to adjust the ISO, then do that again to adjust the shutter speed.
This can actually be pretty cumbersome in a rapid-fire situation and as a "manual-addict" photographer, was frustrating as I'd often miss the shot while fumbling with the dials to adjust the settings.
Now, you can avoid all of these frustration points by simply shooting in an aperture or shutter priority mode, or going a step further and shooting entirely in Auto.
And while each of those modes actually works just fine, to me it feels like you're shooting with a glorified retro-looking point-and-shoot instead a modern mirrorless system.
This is of particular importance to me because as I thought about the FM2 that the Zfc is based on, that was built for professionals and serious photographers who needed a rugged, tough, and dependable workhorse that would outlast anything else on the market. So those who are familiar with that system and love the retro vibes that come along with doing things "slow," sure, it's kind of great.
But for those in fast-paced, more demanding environment, it's not great. The lack of weather sealing, poor ergonomics and grip, and slow settings adjustment all together feels clunky and unappealing to me. It's truly a mixed bag of "wow I love this retro feeling camera" and "goodness this is frustrating."
Nikon Zfc: Image Quality
As I mentioned, internally the camera is effectively a Z50 with a 20.9 MP APS-C sensor, which means you're going to get a pretty great handle on noise and dynamic range up to ISO 6400 and the color profiles and white balance modes provide incredibly consistent looks across the Nikon family of cameras (meaning your RAW files will look very similar as far as color goes regardless of the camera body used).
That said, once you get past ISO 3200 you can easily see the noise present in the shot, it's just more film grain-like and not distracting like some other systems on the market.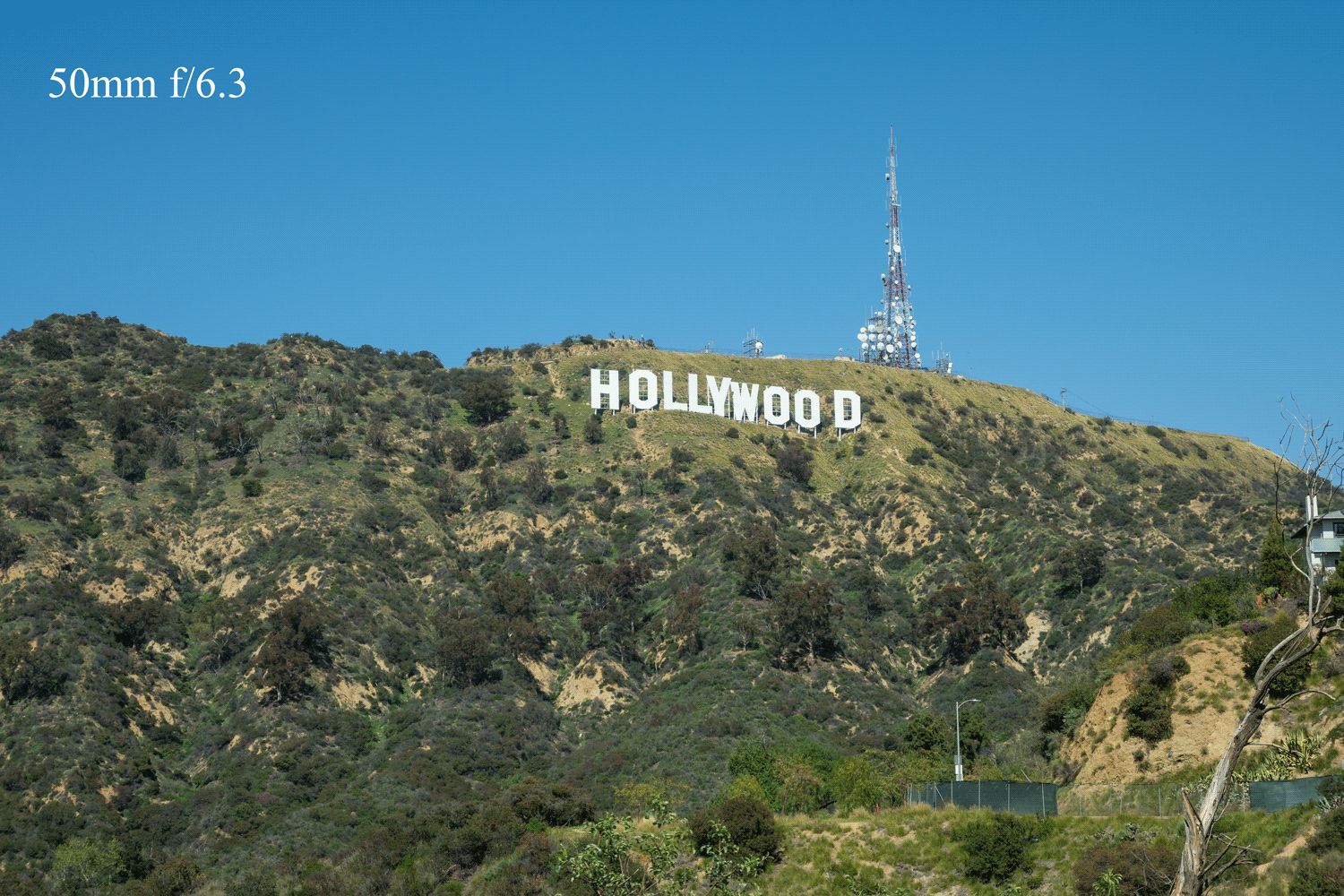 In the examples of the minimum and maximum zooms of the included 16-50mm lens, there's actually surprisingly little vignetting or distortion on the edges of the frame (no lens profiles were applied to the files) which left me actually pretty impressed with the little lens.
When shooting in JPEG modes, there does seem to be some rather aggressive and arguably overpowering sharpening happening which leads to some haloing/fringing along high-contrast edges, but again, you can avoid this by shooting RAW.
Below are some sample images captured using the Nikon Zfc: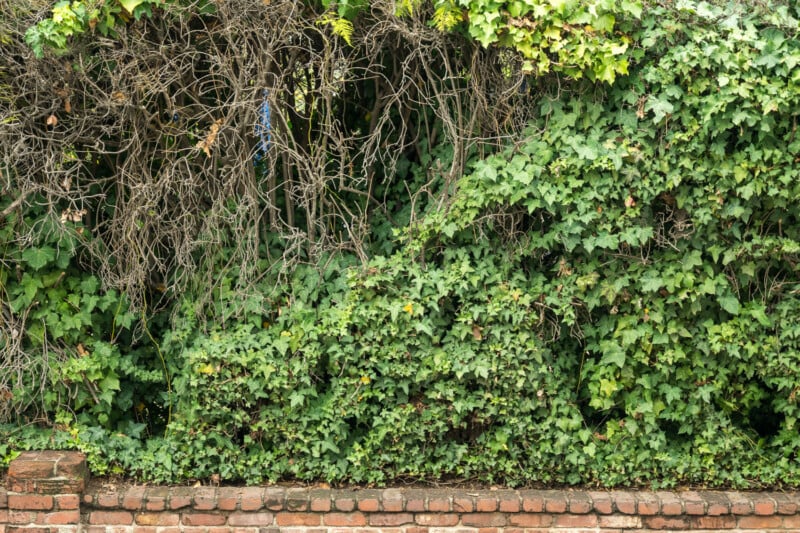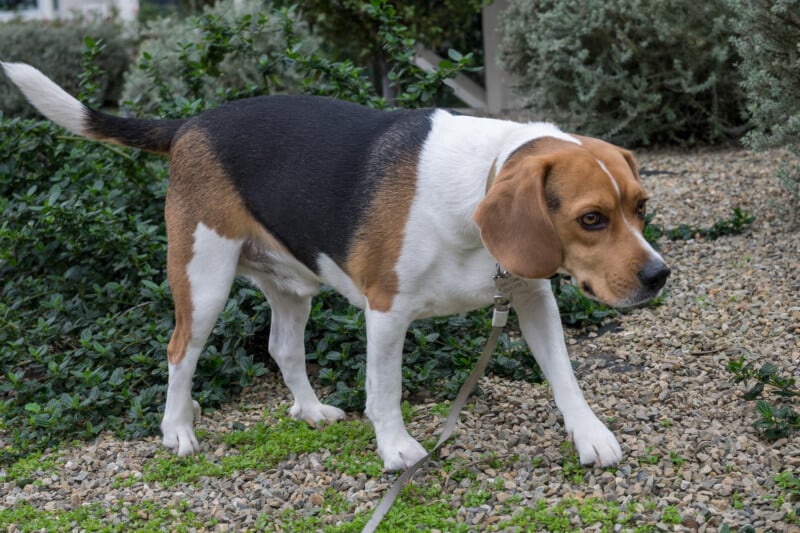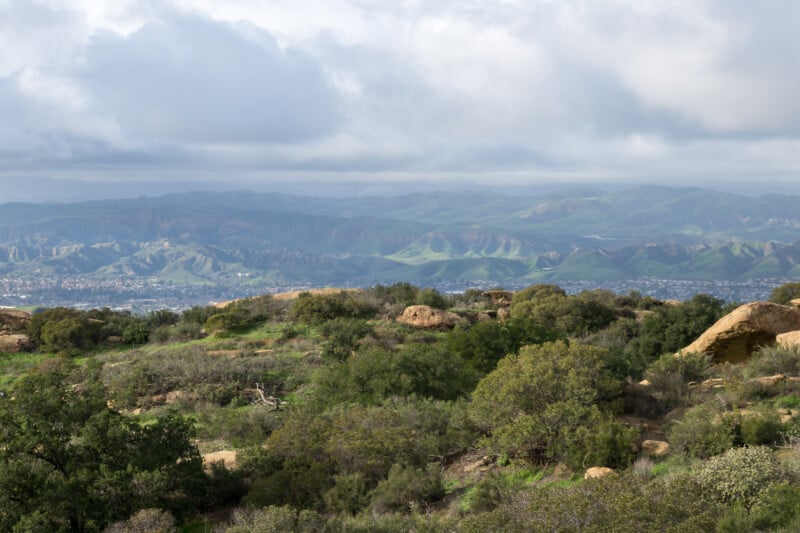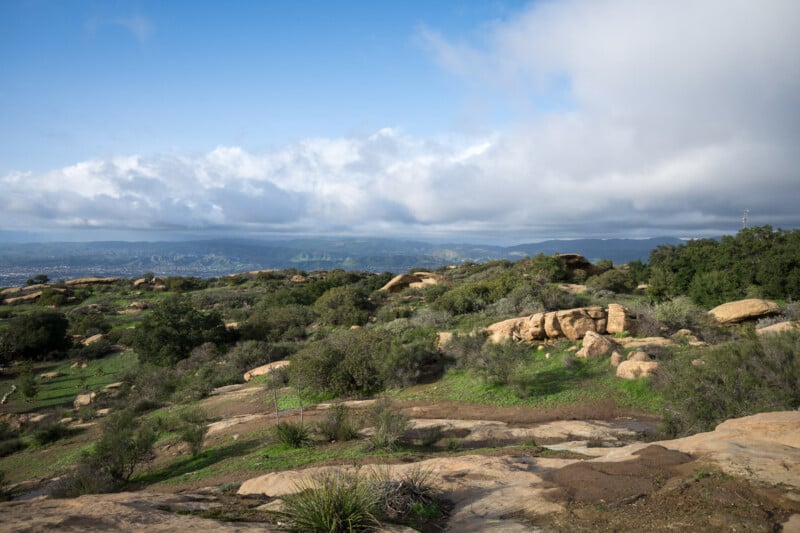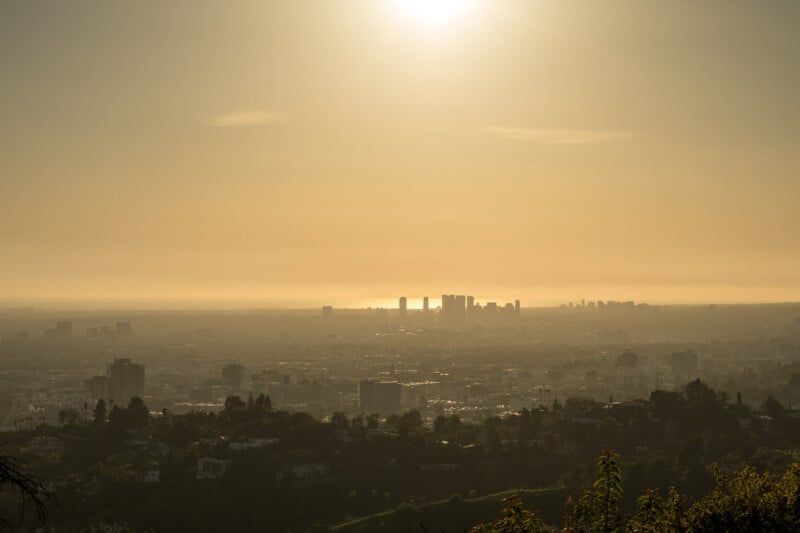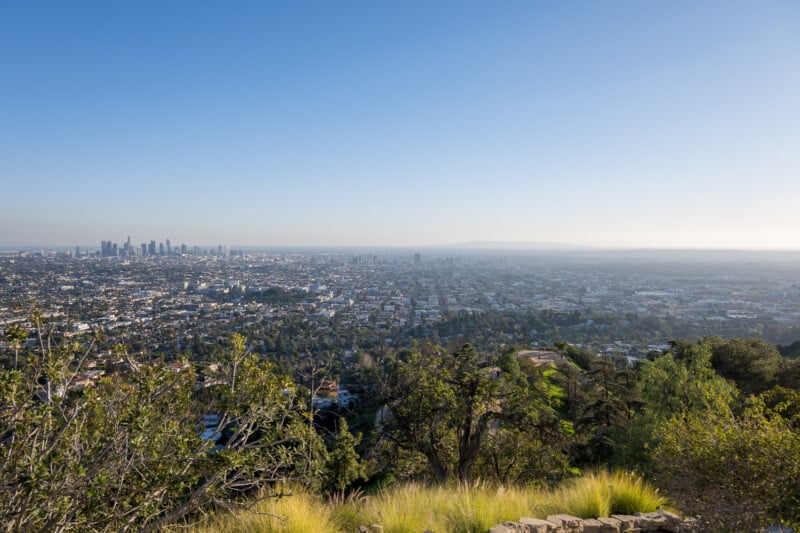 Lots of Style But Lacking in Substance
The Nikon Zfc is an absolutely gorgeous and relatively capable camera that was designed for enthusiasts and collectors with vlogging/selfie/travel use in mind. It performs great in all of those areas unless you want something that is a true modern experience. For that, the Zfc takes its film cosplay seriously and very much hampers the experience with clunky controls and a very slow memory card writer.
While the faux-leather lining along the body of the camera looks great, it's kind of easy to lose your grip on the system. It really is more for the style than for actually assuring you don't drop the Zfc. The heavy use of plastics also makes it feel somewhat cheap in your hands.
Yes, the images you can capture with the camera are still absolutely great — it is basically a Z50 after all. It can capture 4K video (and 120fps at 1080p) and is equipped with an impressive AF system.
But overall, the Zfc isn't very practical. You can get nearly every feature (or more) in other Nikon and competitor systems, and some even at a cheaper price. Maybe Firmware updates can change this, but in its current state, the Zfc feels more like a collector's item than a working camera.
Are There Alternatives?
There are several alternatives on the market for the Nikon Zfc, starting with Nikon's own $896 Z50 which offers pretty much an identical camera in terms of specs and features, but in a proper ergonomic, weather-sealed, and cheaper body.
Outside of Nikon, there are similar nostalgia-like cameras including the Fujifilm X100V for $1,399, the X-T30II for $999, and the X-T5 for $1,699. Additionally you can find the Olympus OM-D E-M10 Mark IV for $799 and the $998 Sony A6400 if you want all the similar features but don't care about the retro/vintage design.
Should You Buy It?
Maybe. As more of a collector's camera than one you can rely on, for many it will often do better on the shelf than in the field… and that might be what you want!