OM Digital Has Turned its Cameras into Powerful 3D Scanners
OM Digital has partnered with 3D scanning software developer Arcana Manufacturing to allow OM System cameras to easily and precisely scan transparent or reflective subjects which are typically challenging for imaging systems to properly scan.
The two companies are combining the imaging capability of OM System cameras like the OM-D E-M1 Mark III, a lens-mounted LED lighting system, and Arcana's FacTrans App which together can capture and process 3D scans for the creation of digital assets.
OM Digital and Arcana say that in the last few years, creating what are known as "digital twins" — virtual recreations of actual objects or spaces — has seen an increase in value and demand.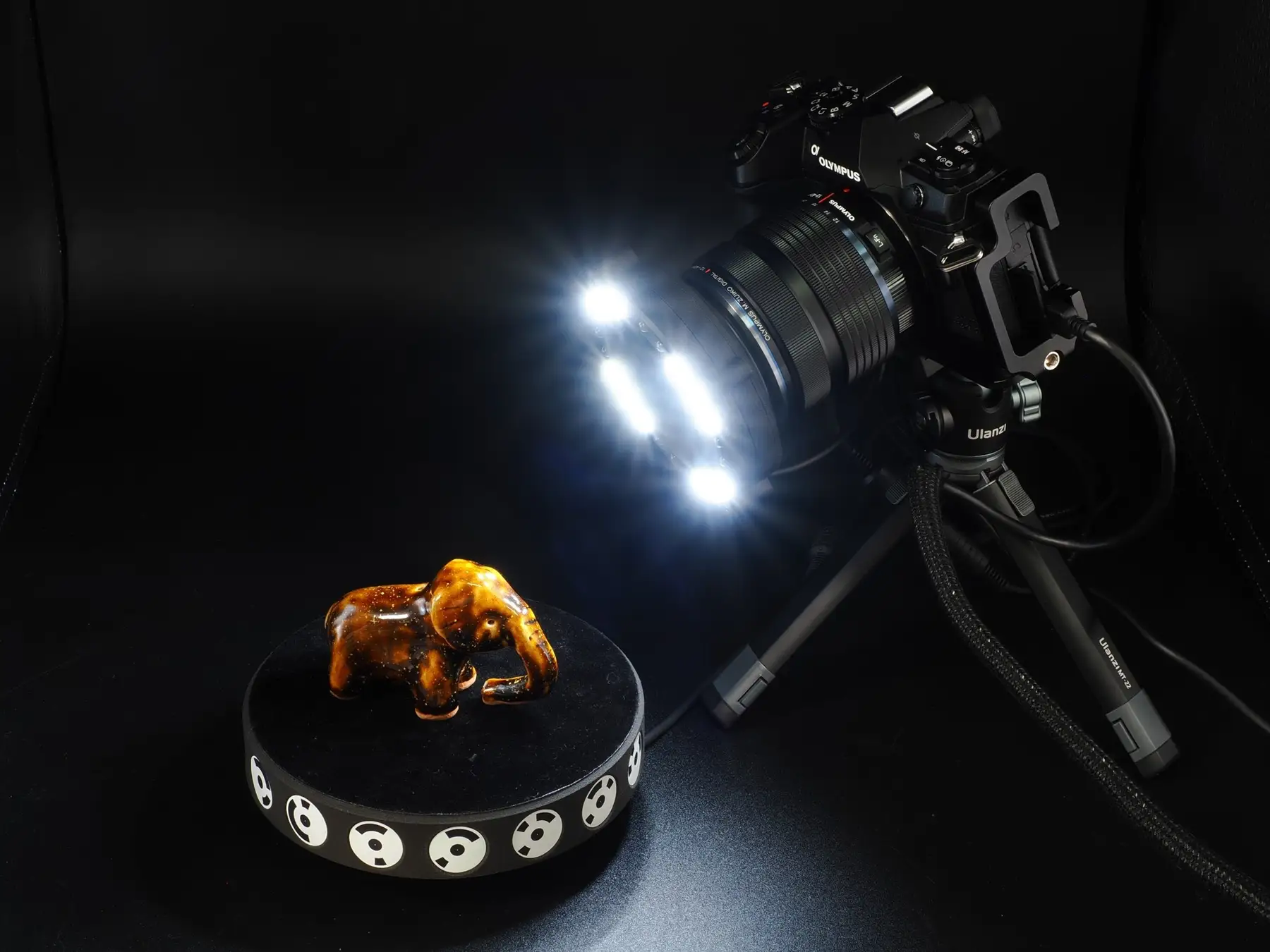 "Expectations for the data generated by 3D scanners are increasing and in order to effectively utilize them in the digital domain, there is a need for high-definition modeling data, the support for delicate shapes, and the simplification of post-scanning data cleaning and combined work," the two companies say, translated from Japanese.
Arcana has been developing a scanning system for some time that it calls FacTrans, though last year it started to work in tandem with OM System to create a higher-resolution, more performant scanner.
That experimentation is now complete, and the fully realized 3D scanning system is called the FacTrans Pro/E-M1 III. In its current form, the OM system camera outfitted with a lens-mounted LED light sits next to a turntable upon which the desired object can be placed. That turntable is automatically controlled by Arcana's software which also tells the camera when to capture images. Those photos are then processed in Arcana's software to produce 3D models.
This system is designed to work on a variety of subjects and the companies say it will even work on difficult-to-scan objects like those that reflect light or that are transparent. It is able to do this through the use of a special ink called "Feature Spray," which is a transparent spray that emits ultraviolet light but does not affect the object otherwise. By switching between ultraviolet LEDs and white LEDs, the camera is able to capture accurate color and shape information on these otherwise difficult-to-scan objects.
"When OM Digital Solutions was formed, we stated that our optical expertise would be applied to areas outside conventional photography. Today's announcements form part of that plan," an OM Digital Solutions representative tells PetaPixel.
The technology showcased here isn't going to be available everywhere, unfortunately.
"Currently, they are being produced for the Japanese market only. At the present time, there are no plans to sell [it] outside Japan."
---
Image credits: OM Digital Solutions, Arcana Manufacturing