Tripod Mode 2.0: DJI Adds Adjustable Cine Mode to the Mini 3 Pro Drone
DJI recently released updated firmware for its DJI Mini 3 Pro drone. The new firmware, v01.00.0500, adds two new features, one offering more than meets the eye, including additional control over flight speed.
In DJI's words, the new features are as follows:
Added Reset All Settings and Clear All Data options. Refer to the Mini 3 Pro User Manual v1.6 for details.
Added Gain and Expo Tuning. The maximum flight speed, brake sensitivity, and other settings can be adjusted in different flight modes.
While resetting settings and clearing data are helpful, the second new feature is much more interesting. CineD remarks that it sounds similar to a super-slow Tripod Mode that DJI used to include on some of its older drones, which was subsequently replaced with "Cine Mode."
Users complained that the new Cine Mode was too fast. Cine Mode's five meters per second is significantly quicker than the 1m/s speed of the old Tripod Mode. DJI owners, including award-winning filmmaker Philip Bloom, petitioned DJI for the return of the Tripod Mode.
"Not only did I and countless others rely on [Tripod Mode] to create beautiful cinematic movements like dolly and crane shots, but Tripod Mode also gave me and so many others the confidence to do shots we would never normally attempt as they were too close to objects and even people under our control; having such a slow mode," Bloom wrote in his original petition.
DJI did one better by introducing an adjustable Cine Mode in its Mavic 3 Classic last fall. The feature allows users to adjust maximum flight speed and brake sensitivity, including speeds down to 1m/s.
It's great to see the adjustable Cine Mode introduced in the DJI Mavic 3 Classic making its way to other DJI drones via free firmware updates. In PetaPixel's in-depth review of the DJI Mini 3 Pro, Ryan Mense described the drone as "a high-quality drone in a tiny package." Now it's an even better drone.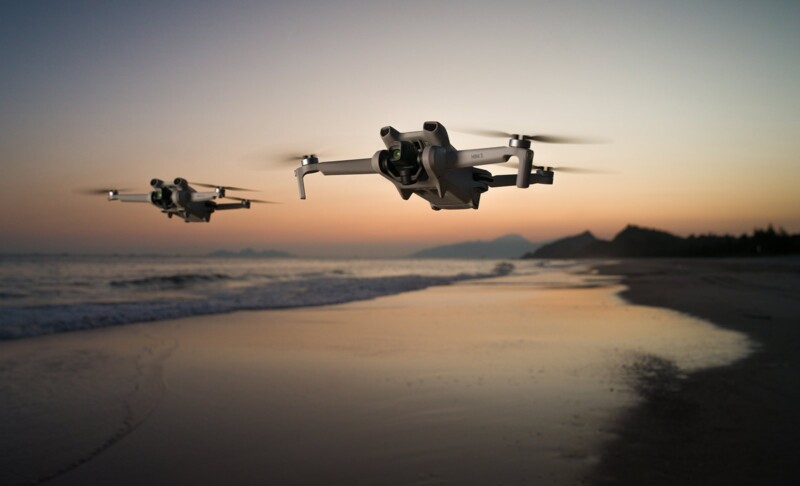 In the video below, DM Productions offers a tutorial for the new DJI Mini 3 Pro firmware update and the adjustable Cine Mode.
There is more on the horizon for DJI and its drones. PetaPixel reported this morning that DJI appears poised to announce a new Inspire 3 drone, the first new Inspire series product since 2016.
---
Image credits: DJI