Randy Johnson is in Cooperstown Again, This Time for Photography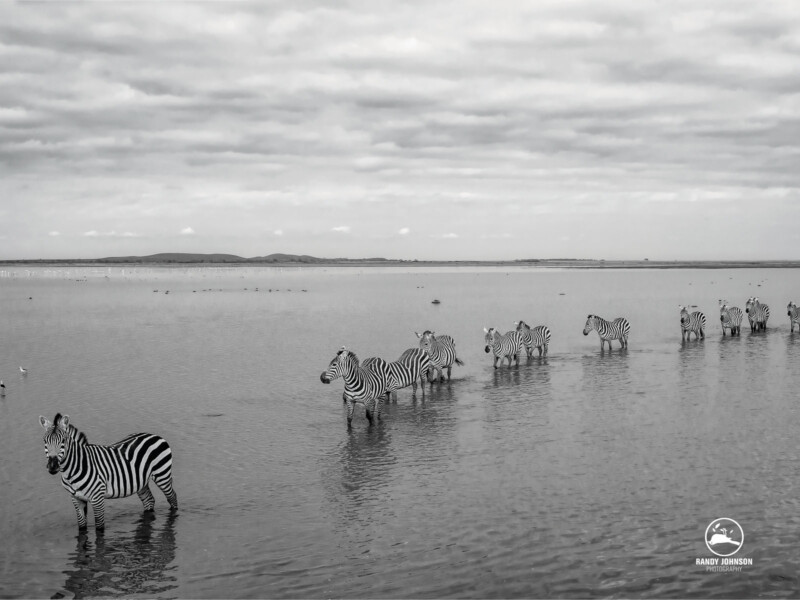 Baseball season is back, and while Hall of Fame pitcher Randy Johnson no longer takes the mound, he remains in the spotlight. However, instead of being lauded for his dominant strikeouts, Johnson is now captivating crowds with his photography.
Johnson retired in 2010, following 17 seasons of professional baseball. Johnson, nicknamed "The Big Unit," was enshrined as a first-ballot Hall of Famer at the Baseball Hall of Fame in Cooperstown, New York, in 2015.
Eight years later, Johnson's name is again on a marquee in Cooperstown, this time at the Fenimore Art Museum. Johnson's first solo exhibition, Randy Johnson: Storytelling with Photographs, features 30 photos he captured during four separate trips to different regions of Africa, including trips to Ethiopia and Rwanda. Johnson's featured images include intimate portraits, expansive landscapes, and wildlife shots.
Photography has been a passion for Johnson for decades. Before his professional baseball career, Johnson studied photojournalism at the University of Southern California in the early 1980s. Johnson has even photographed professional sporting events, including NFL games, since he retired from baseball.
"Baseball became my occupation for two decades, but my love of photography never left," Johnson writes on his website. "Following my 2010 retirement, I was able to focus my attention back to this passion."
Johnson's work is diverse, with his portfolio brimming with landscape, travel, and wildlife photography, plus an extensive collection of concert photography. Johnson has photographed many famous musicians, including Metallica and Kiss. His concert photography has been published in Rolling Stone and has even been used for tour promotional materials.
The Fenimore Art Museum provided PetaPixel with four of Johnson's featured images, showcasing the diversity of the exhibition.
Johnson captured the image below on a trip to Kenya in 2016. While visiting a village of Maasai people, Johnson captured this portrait of a young boy rounding up a herd of goats. It's common for different Maasai villages to allow tourists to visit and experience their culture and traditions in exchange for a fee.
"I thought that was a really interesting picture. It was kind of off in the distance. I was closer to the village. The young boy was kind of like a shepherd, he was rounding up the goats and bringing them back to the village after they've been eating and drinking. They can't let them just roam around, they'd get attacked, probably," Johnson tells The Athletic.
During a trip to Namibia in 2019, Johnson visited the famous red dunes of Sossusvlei. "The sand dune surrounds this old lake bed that is dried out now. There are petrified trees in the lake bed that are like 600, 700 years old," Johnson says. "It's a very trendy place for photographers to get pictures of this lake bed. It's like Death Valley, where you see the dried-up lake bed, and it's like these little sections of clay broken up, and then you see the red sand dunes in the background and then these petrified trees. It makes for a really interesting picture, I have one of those in the exhibit, as well."
While landscape and wildlife photography certainly has fewer spectators than an opening day start in a Major League stadium, Johnson has channeled his competitive spirit into a rekindled love for photography.
If Johnson hadn't become one of the best pitchers in baseball's storied history, perhaps he might have made a name for himself with his camera. For a new generation of visitors to Cooperstown this summer, he will earn new fans with his photography rather than his 100-mile-per-hour heater.
The Randy Johnson: Storytelling with Photographs exhibition is open now at the Fenimore Art Museum in Cooperstown until September 17. Additional information on Johnson's exhibit and the other artwork on display is available on the Fenimore Art Museum website.
More of Johnson's photography can be seen on his website and by following him on Instagram.
---
Image credits: All images copyright Randy Johnson Photography and used with permission