Kenko Tokina Now Makes a Red Dot Sight for Your Telephoto Lenses
Keno Tokina has started selling a red dot sight that allows photographers to quickly check their shooting range or track a moving subject that might be difficult to see when using a particularly long telephoto lens.
The SZ Super Tele Finder attaches to a camera's hot shoe and projects a red dot that has an adjustable set of 10 brightness levels. The color of the dot can't be changed and will always appear red. The red dot sight doesn't have any kind of electronic connection with the camera (meaning it will work with any brand) and is simply designed to be a better way to track subjects more easily, a task that is difficult when using particularly long telephoto lenses.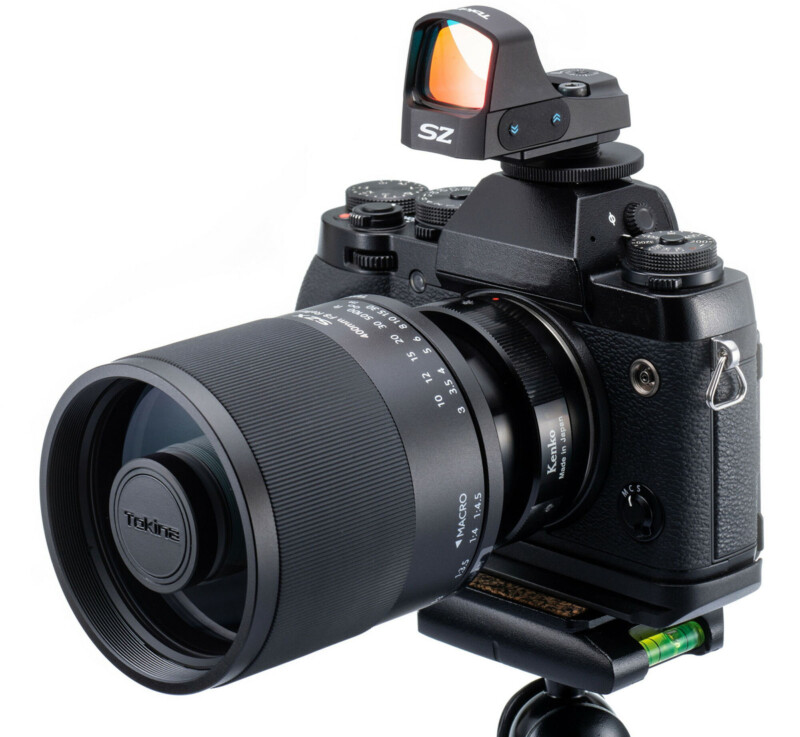 The SZ Super Tele Finder red dot sight doesn't provide any magnification, is parallax free at 70 meters, and has 97% light transmittance. It measures 56.5 by 29 by 32.5mm (body only) and the lens area is 26 by 21 mm. The sight is waterproof down to two meters.
Designed by Kenko Tokina's "scope" technology group, the company says the dot is easy to see and the included attachment plate allows photographers to freely change the mounting position to fit their specific needs. The red dot is illuminated with a coin-type lithium battery (C42032) which is not included.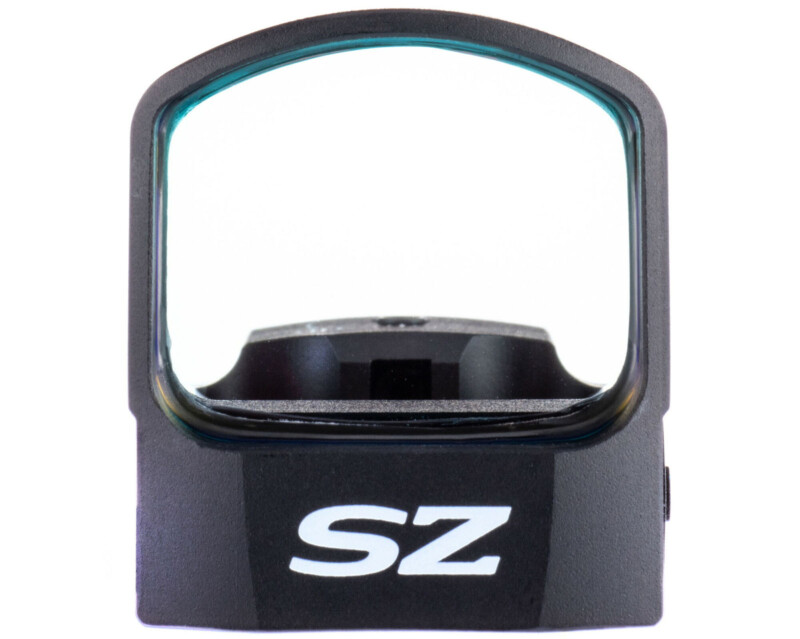 Red dot sights for cameras might sound strange, but Kenko Tokina is not the first company to produce one. For example, Olympus (it's unclear if this particular product was part of what is now known as OM Digital Solutions) released the EE-1 red dot sight hotshoe attachment for its cameras in 2015, which was a standalone version of the one that was included with the Stylus SP-100 super zoom that came out the year prior.
The benefit behind the Olympus red dot sight was the same as what Kenko Tokina's offers. As long as it's calibrated correctly, photographers using them are able to keep their subject in the frame without having to look through the viewfinder or LCD screen. This type of tracking is particularly useful in wildlife photography where keeping far-away animals that are in motion in the frame can be extremely challenging, even for seasoned photographers.
Olympus still offers the EE-1 Red Dot Sight for sale even today — it's available for $129. Kenko Tokina's is more expensive and is available for 48,800 yen, or $399.
---
Image credits: Kenko Tokina