Nikon Unveils the DF-M1, a Dot Sight for Super-Telephoto Tracking
Nikon today unveiled the upcoming DF-M1, a red dot sight designed for photographers who shoot fast and unpredictable moving subjects with super-telephoto lenses.

"With super-telephoto shooting, a narrow field of view in the viewfinder tends to be made visible – making it easy to lose track of the subject," Nikon says.
The Dot Sight DF-M1 is a hot-shoe-mounted designed to solve this problem by allowing photographers to track fast-moving subjects through the dot sight instead of the viewfinder. By keeping the red dot on the subject, a photographer can ensure that they're keeping the subject within the frame of their photos and videos.
It's a product that "makes it easy to keep track of the intended subject within the frame, even if the subject exhibits sudden movement," Nikon says.
Here's what the Dot Sight looks like when mounted to a Coolpix camera: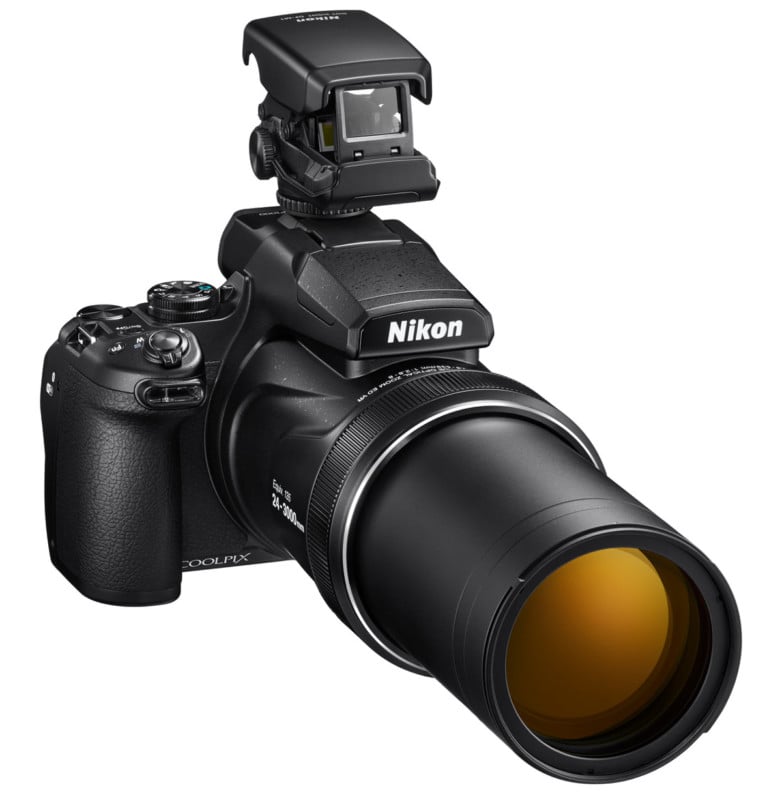 While the release date for the Nikon Dot Sight DF-M1 has yet to be announced, Nikon is revealing that it will be priced at $175 when it hits store shelves.