NFTs are Coming to Instagram Starting This Week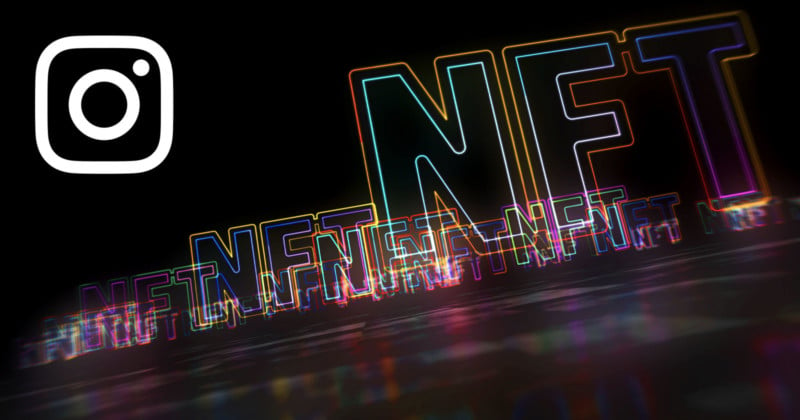 Instagram is gearing up to support non-fungible tokens (NFTs). In a video published to Facebook, Meta CEO Mark Zuckerberg says that the platform will begin testing the introduction of "digital collectibles" this week.
The writing has been on the wall for NFTs on Instagram for some time. Zuckerberg confirmed the addition of NFTs was coming to the platform in March after a January report alleged that the company was looking into the feature.
"We're starting building for NFTs not just in our metaverse and Reality Labs work, but also across our family of apps," Zuckerberg says. "We're starting to test digital collectibles on Instagram so that creators and collectors can display their NFTs."
The meta CEO says that support for NFTs is tied to expression and that it will allow users to showcase more about themselves using the crypto-backed tokens.
"I'm really excited to start testing this. We're going to bring similar functionality to Facebook soon, too, and then maybe to other apps in our family," he continues. "We're also going to work on augmented reality NFTs, basically 3D NFTs, that you can bring to Instagram Stories using Spark AR, that's our software AR platform. So you can put this kind of digital art into 3D space and kind of project it onto physical spaces as well."
Zuckerberg's description of how NFTs will integrate into Instagram, an app that was once about photo sharing, seems to indicate additional changes of vision for the platform over what it has become over the last year. Instagram has put significant effort into specifically countering the popularity of TikTok, but what Zuckerberg is planning would be a foray that is more into the unknown as far as popularity or usefulness is concerned.
NFTs on Instagram 🎉

This week we're beginning to test digital collectibles with a handful of US creators and collectors who will be able to share NFTs on Instagram. There will be no fees associated with posting or sharing a digital collectible on IG.

See you next week! ✌🏼 pic.twitter.com/VuJbMVSBDr

— Adam Mosseri (@mosseri) May 9, 2022
The Meta CEO did not go into specific detail on how NFTs would be integrated in the testing phase that will start this week, but previous reports indicated that users would be able to buy, sell, and showcase NFTs through Instagram.
While Twitter has provided a way to use an NFT as a profile picture, the full integration of an NFT marketplace into Instagram would be the largest show of support for the format yet. It comes at an odd time, however, as the value of NFTs has collapsed in the last few weeks, starting with the atrocious return on investment for the person who purchased the NFT of Twitter founder Jack Dorsey's first tweet.
---
Image credits: Header photo licensed via Depositphotos.