AI Photo Editing Apps are Being Targeted by Cyber Criminals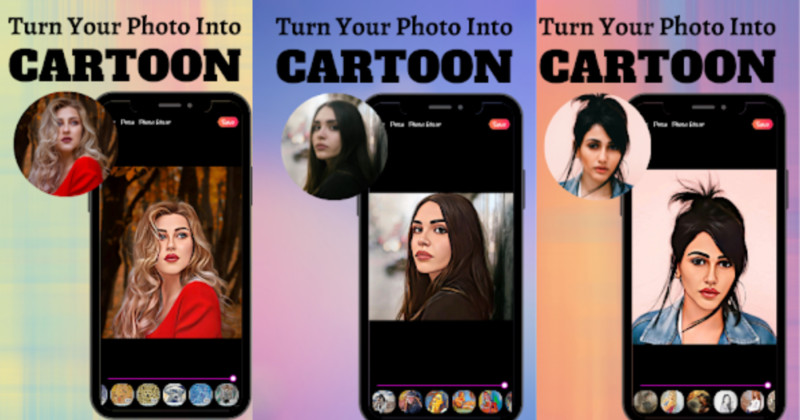 Some artificially intelligent (AI) photo editing apps that claim to generate selfies were found to be hiding malware that infects a user's smartphone device.
According to a blog post published by antivirus software company McAfee last month, the popularity of AI photo apps have attracted the attention of cybercriminals.
McAfee's Mobile Research Team discovered a series of malicious apps on the Google Play app store that were packaged as and functioned just like AI photo editing apps.
However, these AI photo apps actually used malware to steal a user's personal data and posed a considerable risk to their smartphone device.
According to McAfee, Google had to take steps to remove several malicious Android AI portrait apps from the Play Store. These included the "Pista – Cartoon Photo Effect" and "NewProfilePicture" apps which used malware called FaceStealer.
"'Pista – Cartoon Photo Effect' and 'NewProfilePicture' are examples of apps that offered compelling visual results, however, each was based on the same image editor with basic filters and trojanized with Android/FaceStealer, which is a well-known malware capable of compromising a victim's Facebook or Instagram account," McAfee writes in a blog post.
"FacePhoto" and "CreatKartoon" were two other malicious AI photo apps that used FaceStealer. Both also made their way into the Google Play Store.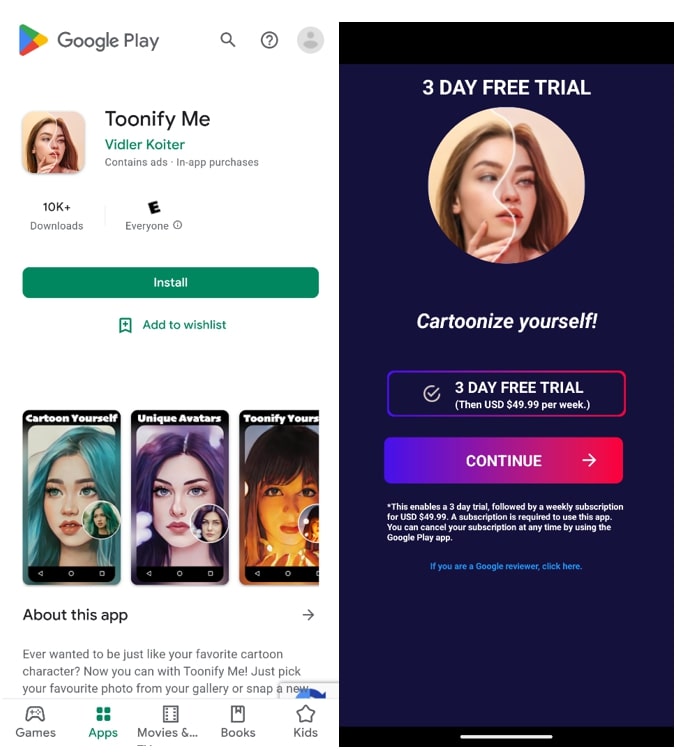 McAfee says that "Toonify Me," which used AI to turn a person's photo into a cartoon, was another malicious app that was previously available on the Google Play Store.
AI photo app Toonify Me used Fleeceware to enroll users into subscriptions with high fees. The app, which is no longer available on the Play Store, cost users $49.99 per week following a three-day trial.
Meanwhile "Fun Coloring – Paint by Number" lacked the AI photo effects advertised on the Google Play Store. Instead, it was plagued with adware, which bombarded users with unexpected ads.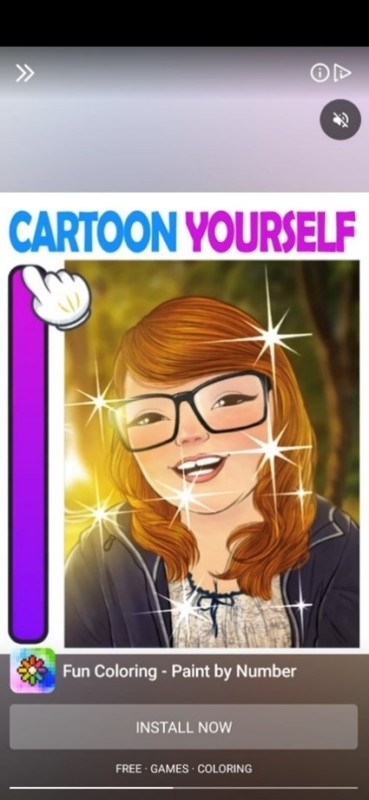 In the blog post, McAfee notes that AI technology is "still limited and experimental" and users should take steps to verify that a photo app is legitimate before downloading it.
The antivirus software company advises users to verify if the developer behind an AI photo app has other apps available and to check reviews of them. It is also worth checking the permissions requested are reasonable with the purpose of the app.
AI photo editing apps exploded in popularity last year after Lensa AI launched its selfie generator "Magic Avatars."
The selfie generator took social media by storm in early December and boosted Lensa to the top of Apple's App Store charts — beating the likes of TikTok and Instagram.
A few weeks later, AI photo editing apps were dominating Apple's App Store charts in the U.S.
However last week, new data revealed that consumer interest in AI photo apps has fallen as quickly as it ascended in late 2022.
---
Image credits: All photos sourced from McAfee/Google Play Store.