The Power Junkie v2 Can Power Three Devices from One Sony Battery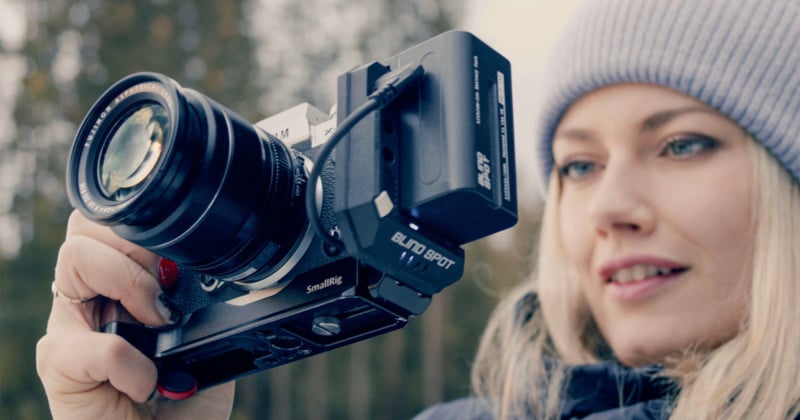 The Power Junkie v2 is a small platform that can connect to and power up to three devices — including a camera and accessories like a monitor — via 12V or 8.4V DC output or USB-C that can output a range of voltages up to 20V at 1.1A.
Blind Spot, the group behind the Power Junkie v2, says that it has created the ultimate accessory for filmmakers since it merges the functionality of a battery charger, power bank, and camera battery into one device.
"You no longer need to carry multiple batteries, cables, adaptors, and chargers," Blind Spot says. "The v2 represents the perfect example of the company's ethos to provide innovative solutions to problems faced by filmmakers."
The tiny accessory uses the industry standard Sony L-Series NP-F batteries, a power source that is pretty ubiquitous in the filmmaking community. From that one battery, Blind Spot says that filmmakers can power up to three devices simultaneously via 12V and 8.4V DC output or USB-C power delivery (PD) which can draw a range of voltages up to 20V at 1.1A.
Additionally, the Power Junkie v2 can act as a NP-F battery charger, which Blind Spot says removes another piece of gear from a camera bag.
"Being USB-C PD, it charges NP-F batteries blisteringly fast," the company says. "This versatile product is adaptable to suit your needs and camera rig. A standard 1/4″-20 thread pierces the unit allowing you to mount it securely and directly onto any rig, it also includes a cable tie loop fixture providing multiple mounting options."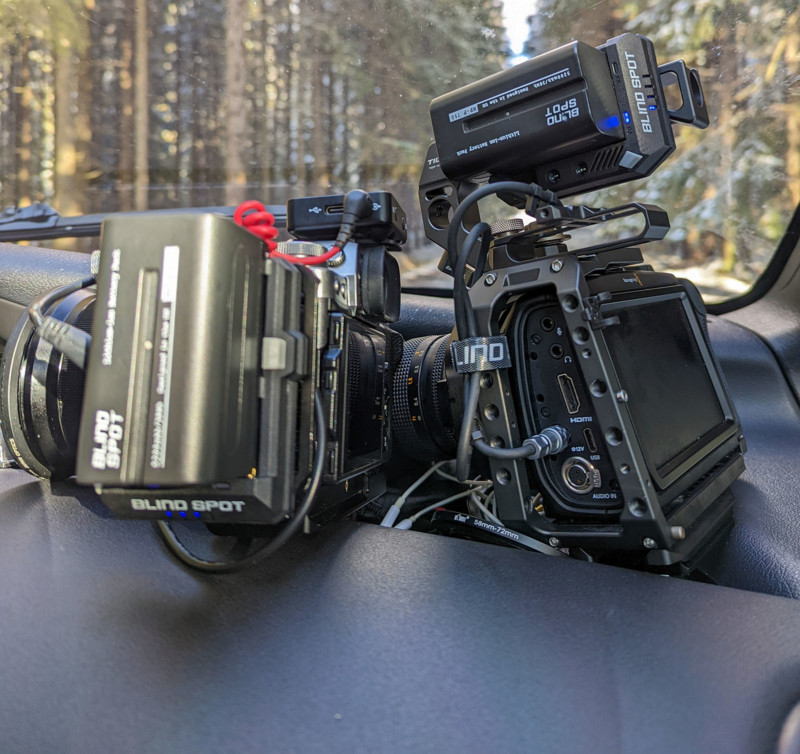 Blind Spot says that its v2 is also more eco-friendly than previous products because it has been made out of a bio-based plastic alternative.
"The shell is made from nylon derived from castor oil, a non-food, plant-based source," the company says. "Amazingly, this offers the same strength and durability as our previous product but with a reduced dependence on fossil fuels."
In addition, the packaging is 100% recyclable and Blind Spot is donating 1% of all profits to planting and re-wilding projects.
The Power Junkie v2 is currently available to back on Kickstarter starting at about $58.
---
Disclaimer: Make sure you do your own research into any crowdfunding project you're considering backing. While we aim to only share legitimate and trustworthy campaigns, there's always a real chance that you can lose your money when backing any crowdfunded project.