Rode VideoMicro II Review: Tiny Mic, Big Sound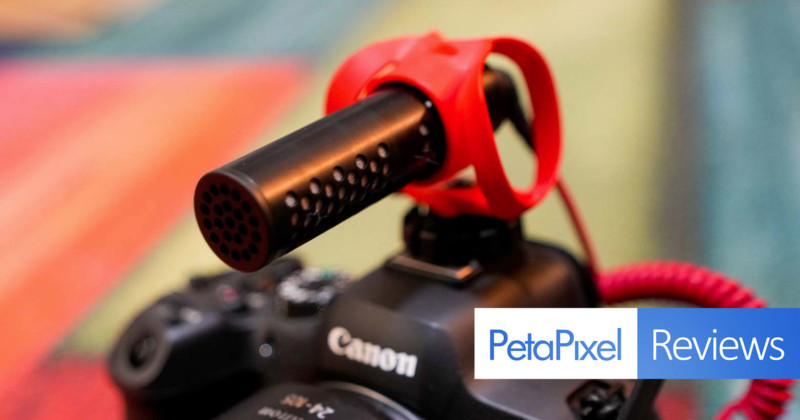 I use various microphones on my YouTube channel and while the majority of them would be considered high-end, the one I've been using recently is the Rode VideoMicro II.
When Rode sent us the VideoMicro II to review, I was initially skeptical about its likely performance. Priced at $80 and with no audio controls physically on the device, I didn't expect it to produce good sound.
But after using the microphone on several shoots, I've seen affordability and simplicity as two powerful features for a competitor in a crowded market.
Author's Note: Audio samples from the Rode VideoMicro II can be found in my video below.
Features (Or Lack Thereof)
The Rode VideoMicro II is as inexpensive as many no-name brands on the market, yet with Rode's brand association, I was hoping for better sound than some of the bargain-basement mics I've tried. Luckily, the VideoMicro II delivered.
The VideoMicro II is as essential as it gets. The Mic is practically weightless at 39 grams (about 1.4 ounces) compared to the camera gear I've mounted it to. It's about the size and weight of a cigar that's been smoked for a while — you know, the type you see in gangster movies.
The supercardioid mic is designed for directional sound and isolating distracting noises coming from the sides and back of the Mic.
The microphone is mounted to the company's HELIX isolation-mount style cold-shoe adapter, which is designed to prevent or eliminate noises caused by banging or bumping the camera. The all-metal microphone also comes with a foam or fur "dead cat" to reduce wind and other environmental noises.
Use and Sound
As someone who often uses battery-powered microphones, I nearly forgot how beneficial it is to use a phantom-powered mic that gets all the juice it needs via the audio jack. This low-power microphone is always ready to go — plug it in and record.
The mic's sensitivity is excellent. I had to dial down the audio input on my test cameras compared to the more expensive, battery-powered mics I use.
Sensitivity, though, isn't a measure of audio quality nor isolation properties, and mics differ in sensitivity. Still, I usually find inexpensive mics need more gain than their more expensive counterparts and often have muddy sound.
All that said, the sound quality is excellent on the VideoMicro II and better than I'd expect at this price. To put it in a sports term, it punches above its weight.
At the CES trade show in Las Vegas, I shot some audio for upcoming videos on the strip outside of Bellagio and in the convention hall. In both environments, the VideoMicro II did an excellent job of picking up my voice. While the background noise was clearly audible, my voice was picked up clearly and loud enough to be heard over the ambient noise.
In one vlog-style shoot in front of the fountains at the Bellagio hotel, my voice is audible despite the amplified sounds of Proud To Be An American as the choreographed Bellagio fountains erupt in time behind me.
A Mic For Anyone, But Not Everyone
The VideoMicro II isn't the perfect Mic for everyone. Those with high-end audio needs, especially those needing padding, USB-C output, or high-pass filters, won't find those in this $80 microphone.
That said, this Mic is perfect for many creators and vastly better than the built-in audio on most cameras. In YouTube video creation, audio can be the differentiator between two content creators, with a better-sounding video often more critical than a better-looking video.
The Mic is perfect for those uses, but it's also a tiny, light backup microphone to pack in case your primary device's battery dies on the job, and there's nowhere to charge it.
Are There Alternatives?
There are so many microphones on the market it's hard not to find an alternative. Search for compact microphones and you can find countless no-name mics at the same price or lower. Some low-cost-mic alternatives sound equally as good, but without giving them a try, there's no way to know how they perform or how well they'll hold up to use.
With Rode, you know you'll get good-quality sound and build, making it an excellent value for $80.
Should You Buy It?
Yes. If you are getting started in video production, want to improve the sound over that of your built-in camera mic, or want to have a no-nonsense tool to protect against the failure of more technologically advanced gear, the Rode VideoMicro II is a perfect choice.