Fujifilm X-H2S Autofocus Performance Improved in a Major Software Update
Fujifilm is addressing the autofocus performance of the X-H2S and has released an update for the camera to improve its subject detection and tracking algorithms.
The update, available to download today from the company's website, addresses both the artificial intelligence (AI) of its subject detection and improves the camera's autofocus algorithms when tracking a moving subject.
Better Subject Detection
Fujifilm says that after firmware update version 3.00, subject detection performance is "greatly improved" in situations that the camera previously had difficulty, including with backlit images, when a subject is looking sideways, and when it comes to focusing on small subjects.
Subject detection performance has been greatly improved in situations that were previously difficult to detect, such as backlighting, subjects looking sideways, and small subjects.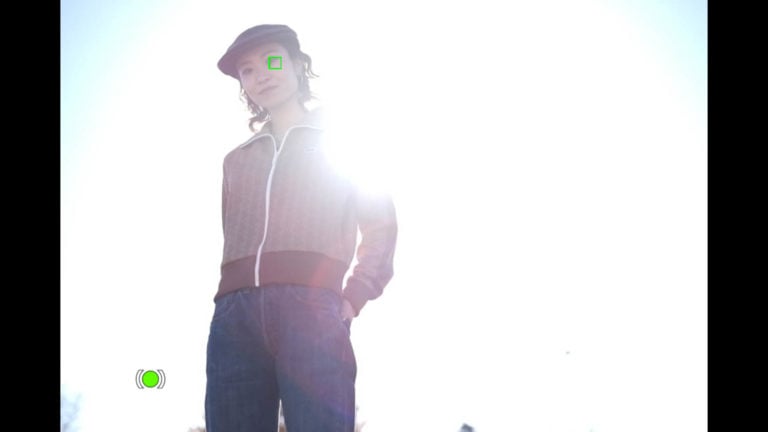 In addition to improving detection for previously existing subject types — including human faces & eyes, animals, birds, automobiles, motorcycles, bicycles, airplanes, and trains — Fujifilm is also adding the ability for the camera to recognize insects and drones.
These new additions will not be getting their own new menu setting, but are instead filed under existing subjects. Insect detection is classified as a "bird" and drone is filed under "airplane" in Fujifilm's "Subject Detection Setting" in the X-H2S menu.
Improved Moving Subject Tracking
Fujifilm says that it has improved the motion prediction algorithm for the camera, which it says enables stable tracking of subjects moving at a high speed within the frame. The company says this enhancement will be especially noticeable for generes that require high subject tracking performance, such as sports and bird photography.
Additionally, the autofocus speed has been improved when continuous shooting is started, where photographers are simultaneously pressing the AF-ON button and the shutter release button while the camera is out of focus.
Other Improvements
Fujifilm says it has addressed the display lag that was noticeable before and after when AF would not appear when set to "Performance Boost EVF Frame Rate Priority."
Additionally, the X-H2S is now compatible with Tripod Grip "TG-BT1" including the ability to remote shoot both stills and videos when paired via Bluetooth. When a power zoom lens is attached, the T/W button can be used to operate the zoom remotely as well.
Two Other Firmware Updates
Fujifilm is also making firmware updates available for the X-H2 and 15-45mm f/3.5-5.6 OIS PZ lens. Both those updates can be found on Fujifilm's website.
---
Image credits: Fujifilm