The 7artisans 7.5mm f/3.5 is a New Fisheye Lens for Canon EF-Mount
7artisans has announced a new all-metal, fully manual 7.5mm f/3.5 fisheye lens for Canon EF-mount APS-C DSLRs.
The company has put particular emphasis on the build quality, which it says is not only sturdy and durable but also uses a multi-layer nano-coating technology on the glass elements that it says effectively prevents flare and ghosting. The lens also supposedly has excellent close-up shooting capabilities, which 7artisans says allows photographers to enhance the visual impact of certain angles.
The 7artisans 7.5mm f/3.5 (a 207-degree field of view) is constructed of 11 elements that are arranged into eight groups, which includes multiple low dispersion optics. The aforementioned nano-coatings allow 7artisans to say the front of the lens is both waterproof and oil-proof, and the company says the full metal lens body provides a "premium texture" feel.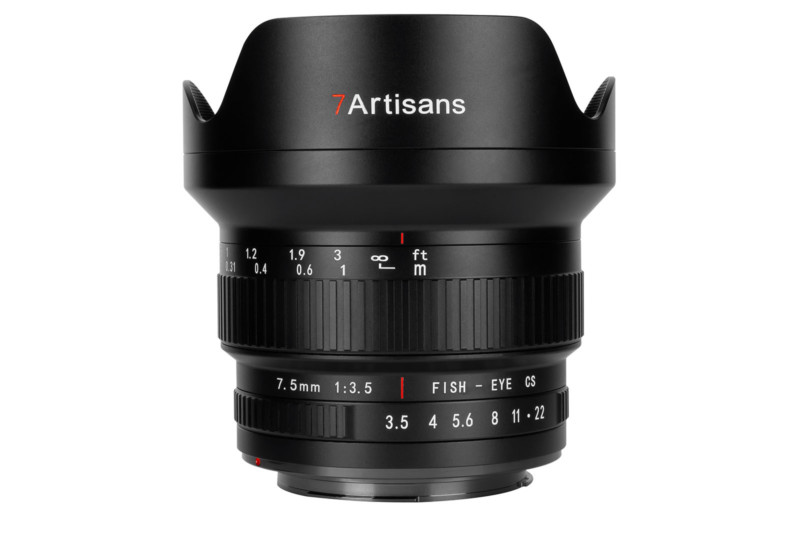 The 7artisans 7.5mm f/3.5 fisheye lens weighs 675 grams and measures 91mm tall by 87mm wide.
"The whole lens is made of all-metal material, which has a high-grade texture and is sturdy and durable," 7artisans claims. "The use of robust all-metal materials ensures that daily knocks and use in harsh environments will not damage the optical elements inside the lens."
It features an aperture range of f/3.5 through f/22 via a clicked nine-bladed diaphragm. As mentioned, the lens has a relatively close focusing distance for the wide-angle: 0.29 meters, or about 11.4 inches.
The lens comes with a "lotus-shaped" integrated petal-style lens hood with a matte internal finish that 7artisans says prevents excess stray light from entering the lens, which reduces reflections. The company says that the integrated extension design also prevents "bumps" and protects the lens as well. Of note, the lens doesn't support the use of any front-mounted filters
Because the lens is designed for APS-C, the equivalent focal length is 11.25mm, which means that photos don't have the full circle look of a true fisheye and instead appear as just ultra-wide as can be seen in the sample photos taken with the lens below: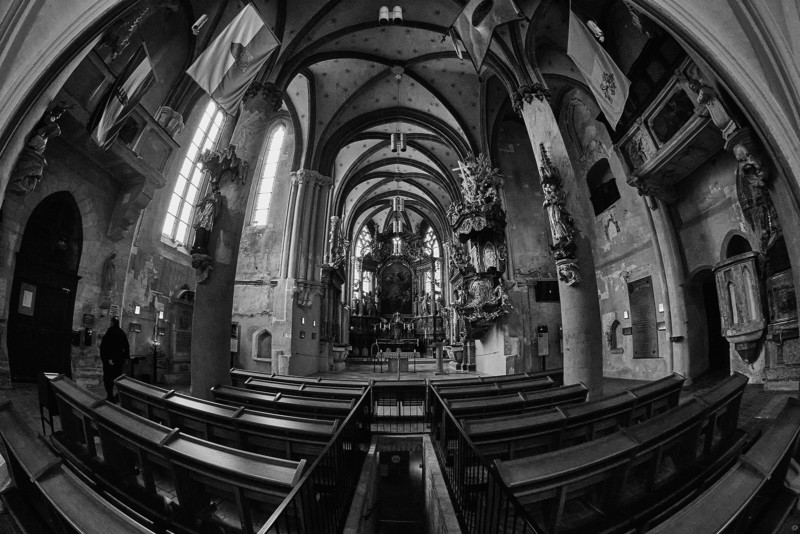 The 7artisans 7.5mm f/3.5 fully manual fisheye lens for Canon APS-C EF-mount DSLR cameras is available starting today for $159 from Pergear.
---
Image credits: 7artisans