Photos of 'Aliens' Emerging from the Sea Sparks Panic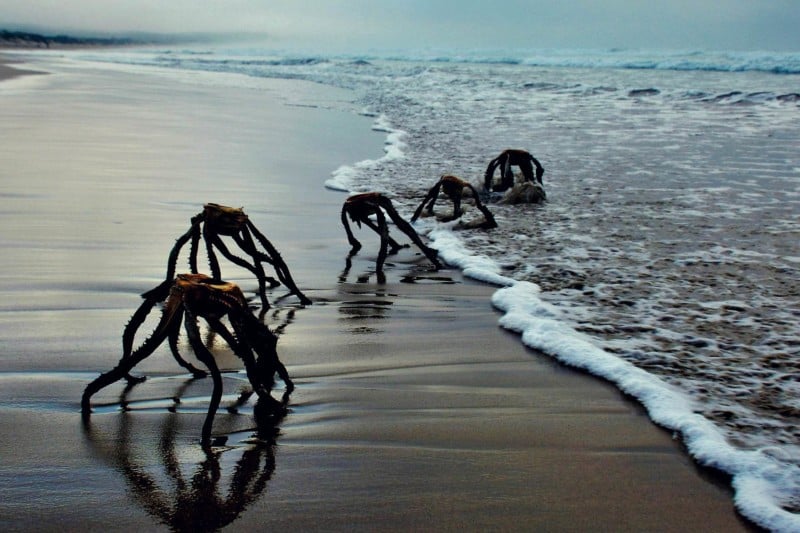 A photographer sparked concern when he posted photos of "aliens" emerging from the sea in South Africa.
Jan Vorster even began receiving messages asking if the beach where he took the pictures is safe to visit.
However, the ominous photos actually show dead aloe vera plants and not War of the Worlds-type aliens.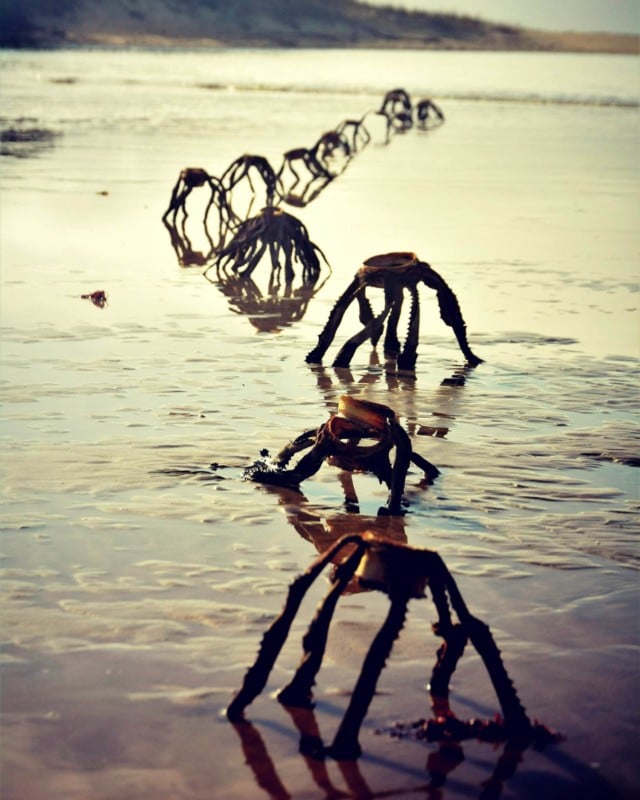 Vorster tells PetaPixel that he used a Nikon D7100 with a Nikkor 18-140mm lens to capture the bizarre plants while walking on Still Bay East beach in the Western Cape at sunset.
"I post it on my Facebook page and two Facebook communities from Still Bay and on another South African Facebook Community… From there it just spread," he says.
It was picked up by several Facebook pages that mislabeled the objects in the photos as "sea spiders."
Vorster says: "I thought I could use this as a metaphor for how people see these plants as aliens, but we are actually the two-legged aliens messing up their world. That was the idea.
"I was surprised [by the reaction]. I thought that people would have fun with it, but then it was very serious, some of it was extremely serious."
Some people were so worried by the photos that they began to message Vorster asking if it was safe to go into the water.
Distressed holidaymakers even sent the images to an environmental scientist, who confirmed that the aloe vera plants pose no danger to humans.
"People kept asking me when they [the creatures] were coming out, and if they were only coming out at night," Vorster tells Lad Bible.
"[Some people said] that I misled them, and that I should be crucified for that. But lots of people have had a lot of fun."
However, Vorster is undeterred by the unexpected reaction to his photos and vows to capture more of the "creatures" to raise awareness of environmental issues in Still Bay.
"I learned a lot about social media. It's [just] a picture, I didn't expect this to happen and for the reaction to be so big," he tells Lad Bible.
More of Vorster's work can be found on his Facebook and Instagram.
---
Image credits: All photos by Jan Vorster.