AstrHori 18mm f/8 Shift is a Puck-Sized Lens for Architecture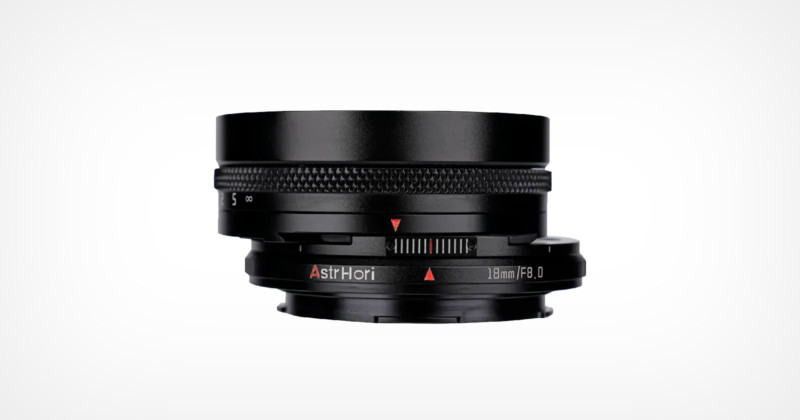 This lightweight and compact 18mm f/8 shift lens from AstrHori allows photographers plus or minus 6mm of panning shift and a rotation of 360 degrees to better capture cramped spaces or vast landscapes.
AstrHori had a busy weekend and in addition to releasing a new 85mm f/1.8 and 12mm f/2.8 Fisheye, the company also introduced this unusual compact 18mm f/8 shift lens designed specifically for landscape and architecture work.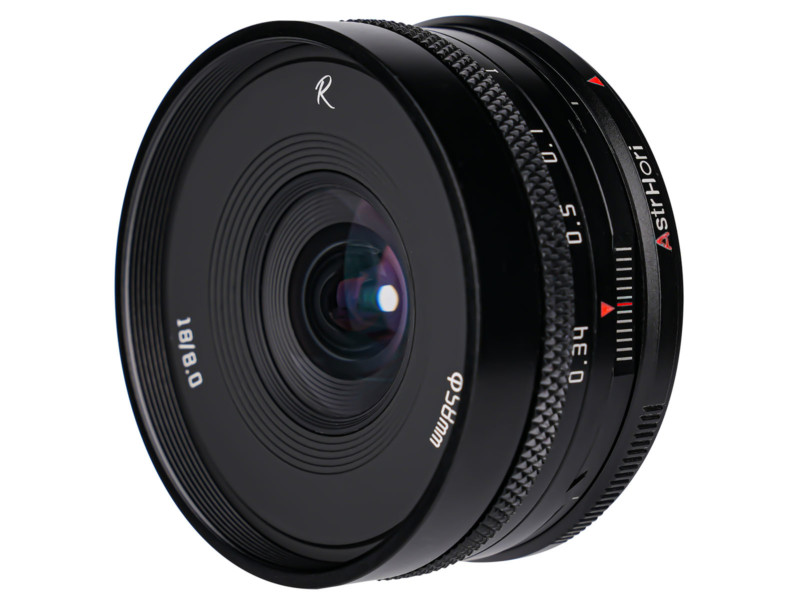 The lens is very small, measuring 62 by 36 millimeters (about 2.4 by 1.4 inches) and is constructed of nine elements arranged into nine groups. As has been the case with AstrHori's recent lens releases, the company has not disclosed the specific arrangement of that construction but did deviate from the other two weekend announcements by stating that it does use one aspherical element that is designed to limit distortion and spherical aberrations to allow the lens to capture sharper images and more accurately render subjects.
Additionally, the company says that it applied a "multi-layer coating" to some of the elements which it says controls flare and ghosting and provides for greater contrast and color fidelity when working in strong lighting conditions.
The lens features a full-metal design that the company says is robust and reliable in addition to still being lightweight — the 18mm f/8 Shift Lens weighs 164 grams (about 5.8 ounces).
The lens features a 99.2-degree angle of view on full-frame cameras and affords an additional plus or minus 6mm of shift to its 18mm as well as the ability to rotate 360 degrees. AstrHori says that the optical system and manual focus design help maintain consistent image quality throughout the focus range, from a close focusing distance of 34 centimeters (about 13.4 inches) to infinity.
Of note, the lens does not provide any electronic communication with a camera body. Additionally, the lens is a consistent f/8 aperture and cannot be adjusted, likely due to the extremely small nature of the build.
The company only provided the single sample image below that showcases what can be expected of the lens, but does specifically point out architecture (buildings) and landscapes as ideal subjects for the 18mm f/8 shift lens.
The AstrHori 18mm f/8 full-frame wide-angle shift lens is available for four mounts: Nikon Z, Sony E, Leica L, and Canon RF. The lens can be purchased from Pergear's web store for $119.
---
Image credits: AstrHori