Really Right Stuff's PG-02 MKII is a High-End Pano-Gimbal Tripod Head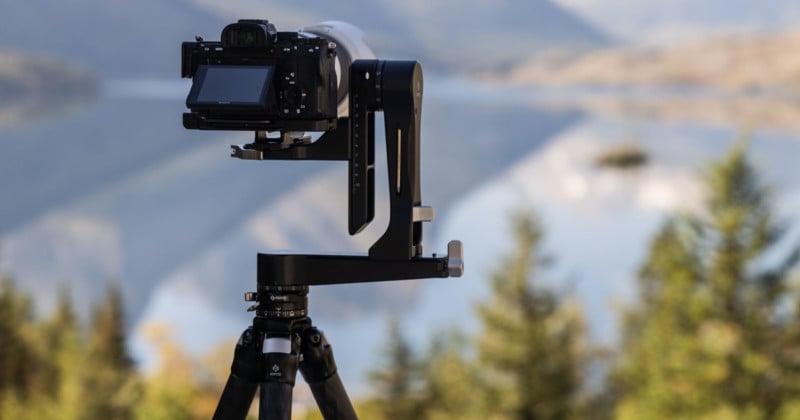 After a four-year hiatus, Really Right Stuff is introducing a revised pano-gimbal head for photographers. Called the PG-02 MKII, the high-end tripod head promises fine control, better ergonomics, and reduced weight and size.
Really Right Stuff is camera accessory company that was founded 30 years ago and, for a majority of that time, was operated out of California. The company moved its headquarters to Lehi, Utah in 2018, and continues to manufacture and sell plates, clamps, tripods, and more. Really Right Stuff says that the move was to escape rising costs and gain a facility over twice as large as the one it occupied in San Luis Obispo. It positions itself as the industry leader in the use of the RRS 1.5-inch dovetail standard that it says has become ubiquitous in the industry.
Now four year later, it has introduced a new product: the PG-02 MKII. The company says the new head has a modular design that allows photographers to adjust a lens both laterally and vertically to place the optical center directly in line with both axes of rotation. Really Right Stuff claims this level of adjustability enables photographers to precisely eliminate parallax issues during the capture of panoramic photos.
Additionally, the center of mass can be positioned in line with both axes for what the company describes as a "weightless" camera experience that provides easy maneuverability for tracking moving subjects.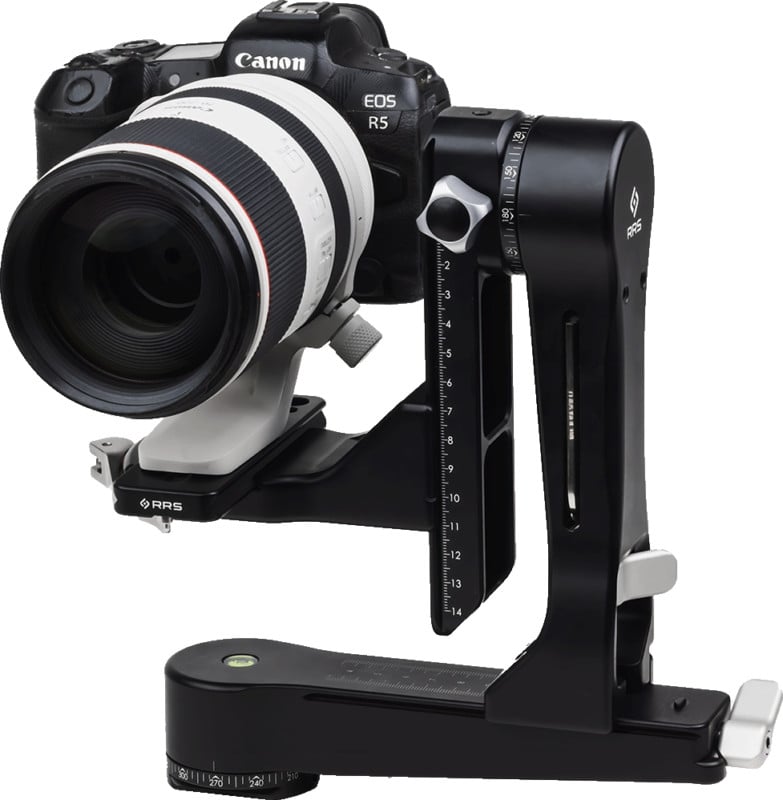 The new PG-02 MKII features a 50-pound load capacity and has pan and tilt locks that allow for single-handed, simultaneous operation. It also includes an integrated dovetail in the horizontal base that allows for the direct mounting to a clamp as well as a 3/9-inch socket for mounting to traditional tripods. The bubble level has also been repositioned from the first iteration of the head for better visibility and to act as a nodal point/centerline index.
Like all Really Right Stuff equipment, the PG-02 MKII is made of CNC machined components and is both manufactured and assembled in the United States.
The Really Right Stuff PG-02 MKII is available for pre-order in two versions: a full gimbal configuration for $950 and a side-mount configuration for $750. The company says it expects to start shipping sometime this month.