National Geographic Has Published its 2021 Year In Pictures
National Geographic has launched its 2021 "Year in Pictures" issue, its second-ever and one that the publication says feels very different from the inaugural feature last year.
The January printed issue features four different covers and is also available to view on National Geographic's website.
The topics in the issue center around four major topics: COVID, climate, conflict, and conservation. With COVID, the focus is on the pandemic and the roller coaster that it has put the world on. New vaccines spurred optimism, but misinformation and shortages plagued immunizations.
"As daily routines began to return, the virus still haunted them," National Geographic says.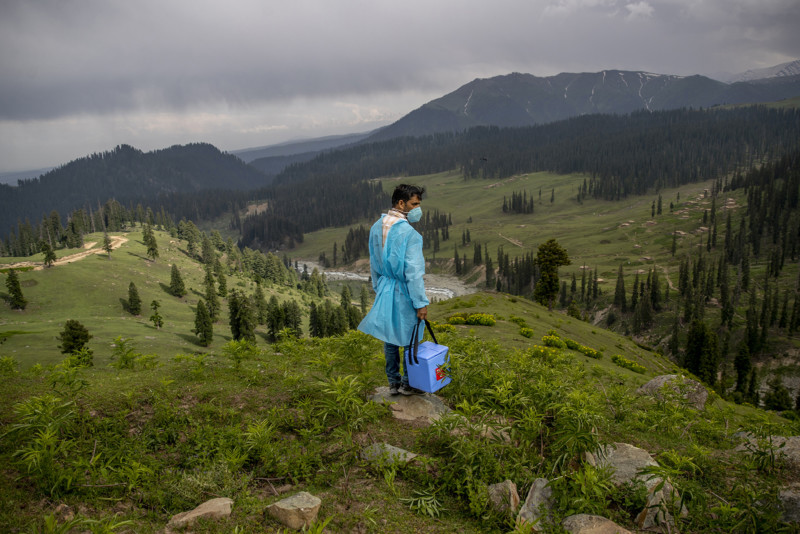 Massive wildfires, crop-killing drought, record heat, rising seas, and intense storms highlighted a year of roiling climate.
"The alarms about climate change have been sounding for years, but 2021 showed that the crisis truly is upon us," the magazine writes.
National Geographic notes that disputes about culture, politics, borders, and more echoed around the world.
"The United States faced an unprecedented assault on its democracy and wrestled with the painful legacy of racism," the publication says.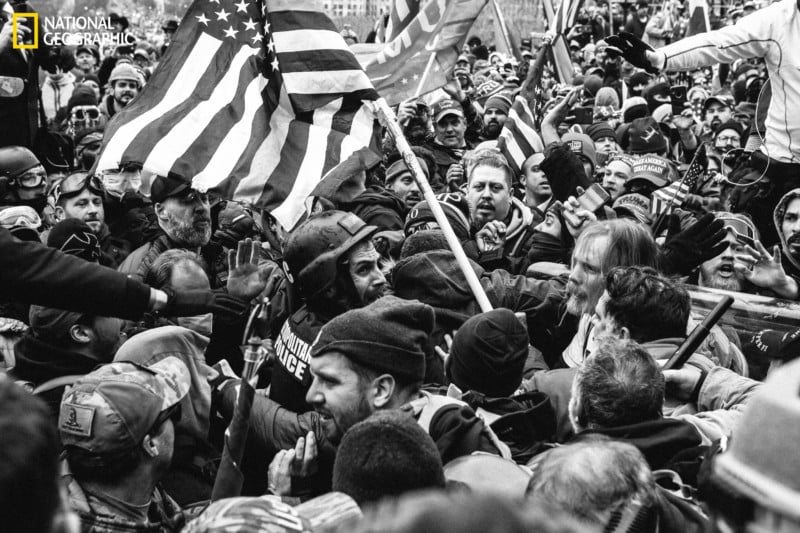 Despite a challenging year, National Geographic says that there were still victories in the efforts to save threatened species, protect oceans, and preserve historic places.
"The gains bore witness to our commitment and our hopes."
The photos above join the many others and can be seen along with the best animal photos of 2021, best travel photos of 2021, 2021's most compelling and historic photos, best science photos of the year, and more.
For more on National Geographic's "Year in Pictures" coverage, visit: natgeo.com/photos
---
Image credits: All other photos individually credited and provided courtesy of National Geographic.