Victorian-Era People Who Never Existed: These Portraits Were AI-Generated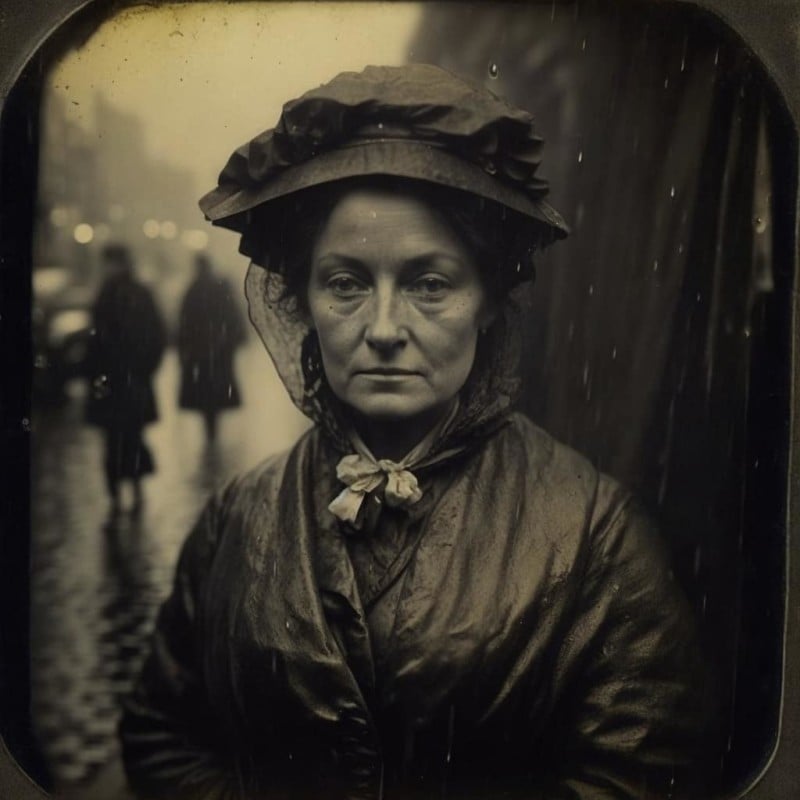 An artist used the latest version of AI image generator Midjourney to create these ultra photorealistic images of people in the 19th century.
Mario Cavalli shared the remarkable images he created with the machine learning artificial intelligence tool and tells PetaPixel that they are straight from Midjourney with no Photoshop work.
"Midjourney v4 came out recently, I think it is currently the best [image generator] around," says Cavalli.
"The faux Victorian images are purely text prompt driven. I built on and adapted prompts developed by Everton Lisboa and Ben Roffelson."
Prompts are text boxes used to describe what image the user wants. For these 19th-century images, Cavalli uses phrases like "sharp focus," "10mm lens," and "wet collodion photography."
"In essence, there's a lot of trial and error involved. Much depends not only on the content of the prompt but the order in which certain instructions appear," he says.
"Since making those images, I have found that the lengthy prompt used there can be edited down considerably."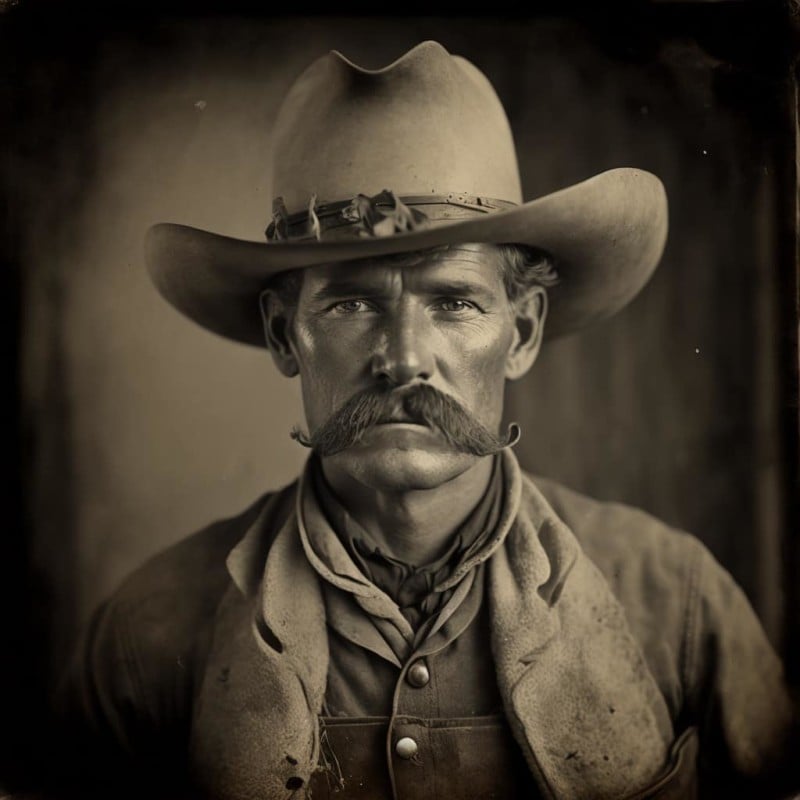 Cavalli created two sets of AI images; one of cowboys and cowgirls in the Old West and the other from London in the 1860s.
The AI artist says that he enjoys the "rendering errors and anachronisms" that appear in the images. Typical mistakes from the AI include six-fingered hands and horses with no legs.
"I've received a lot of comments calling 'Fake!' and others that show that a lot of people think them authentic historical documents," he says.
"I've never claimed them as such, or presented them as anything other than AI-generated images but there is clearly a danger there."
Version 4
Midjourney released v4 earlier this month and it appears to be a big step up from previous iterations.
The text-to-image synthesis model, available on its Discord server, prizes more detail into images with some AI artists remarking that v4 is "too easy."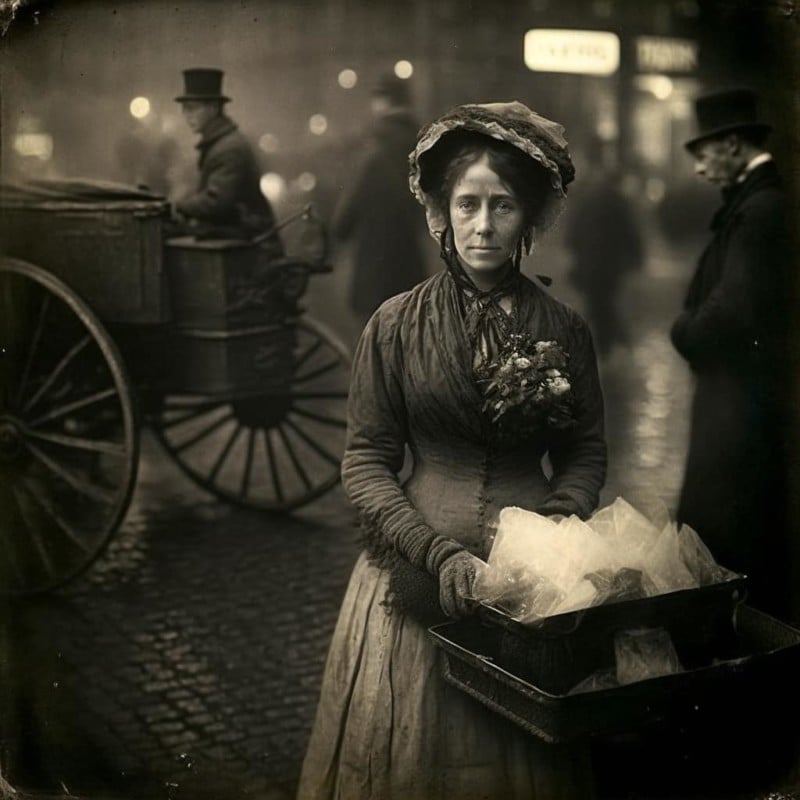 "In v4, photorealism is much improved over earlier versions but specific style has much to do with the photographic technique described in the prompt, with lens choice and so forth," says Cavalli.
"In order to give my Victorian images a patina of age, I include 'wet plate collodion photography' in my prompt, which is an early photographic technique roughly contemporaneous with the chosen period, the 1860s, though for practical reasons of exposure time, bulkiness of equipment, etc., could not have been used for street photography, or capturing motion, or shooting at night time or in fog, in the same era."
More of Cavalli's work can be found on his website, fine art website, and Instagram.
---
Image credits: All images by Mario Cavalli on Midjourney.