TTArtisan Introduces a $200 35mm f/0.95 for APS-C Cameras
TTArtisan recently announced a new standard-length prime lens for Sony, Fujifilm, Nikon, Canon, and Leica APS-C cameras: the 35mm f/0.95.
The new lens has a 35mm full-frame equivalent focal length of 52.5mm (a 45-degree angle of view) when equipped on an APS-C camera and TTArtisan says that it is well-suited for a variety of situations including portraiture, street photography, nightscapes, landscapes, and reportage.
The fully-manual lens weighs about 267 grams and is constructed of seven elements arranged into five groups, which includes two high-index elements which TTArtisan says combine to suppress a variety of aberrations while at the same time helping to produce high color accuracy and sharpness. The company did not describe the lens elements in any greater detail.
The lens features an aperture range of f/0.95 through f/16 via a 10-bladed aperture diaphragm that the company says produces a "dreamy" bokeh that is "full of atmosphere" and produces a "pleasing out-of-focus quality when working with selective focus techniques."
The company adds that the fast f/0.95 aperture makes it ideal to working in low-light conditions while also providing its users great control over the depth of field.
The TTArtisan 35mm f/0.95 has a minimum focusing distance of 35 centimeters (about 13.8 inches) and uses a 52mm front filter size. Overall, the lens dimensions measure 45 by 55mm, or about 1.8 by 2.2 inches.
Below is a sample image taken with the new lens, provided by TTArtisan: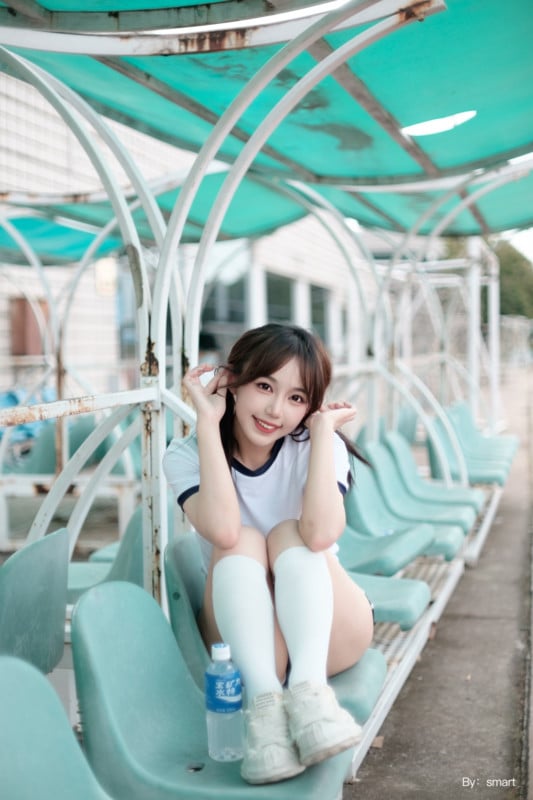 The lens is fully manual and has no electronic contact with an attached camera, which means that no EXIF data will be transmitted either. That said, the lack of direct camera control means that it is being offered in Canon RF mount, which is rare considering Canon not only doesn't license its mirrorless mount to lens makers but also will actively go after any company that attempts to reverse engineer the design.
In addition to Canon RF, the TTArtisan 35mm f/0.95 is available for Fujifilm X mount Sony E mount, Nikon Z mount, Canon EOS-M mount, and Leica L mount. The lens retails for $210, but at the time of publication was discounted to $199. The lens can be ordered through Pergear's website or via Amazon.