You Won't Believe How Much High-End Product Photography Props Cost
Unless you're working in the high-end product photography space, you probably aren't thinking about buying props for sets. But for those that do, there are some available that cost significantly more than many of the products they're designed to visually enhance.
Moodelier, which is one of the most popular brands in this niche space, makes props and accessories for product photography that are designed to help creatives "unleash their creativity at an accessible price." That sounds nice, but just what value does the company think is "accessible"?
As it turns out, it's a lot.
Moodelier has made a name for itself in the space by creating bright, colorful, uniquely shaped props for decorating larger sets as well as making others ideal for accentuating small product photography. The images the company shares are definitely eye-catching, as I myself was inclined to order some of their props for my own product work based on the images I was seeing through social media — that is, until I saw how much it was going to cost me.
After seeing the cost of some of the products like the Homebody Bestie and Curvy Step which together come to a staggaring $1,100 (and especially this single stock photo of a prop that costs nearly $800), I felt like I was taking crazy pills. No way, I thought, were props actually this valuable.
But after I reached out to some colleagues who have bought or used the company's props, as well as emailed Moodelier to see why anyone would spend that kind of money, it turns out there is a sizeable market for props of this value, and for good reason.
Photographer Yev Z of Keystyle Media says that these props, unlike many other brands, are made with MDF wood with a lacquered finish and some of the larger items are even made of metal, which makes them longer lasting and easier to paint and repaint to change the colors than other props on the market.
I did some digging and there does seem to be some truth to that statement, as while there are a lot of cheaper alternatives for these same shaped props, the value just isn't the same. These cheaper versions are often made with "hard" foams which are generally not symmetrical and can easily be broken or damaged. Basically, they just don't look good.
"Yes, the bigger props feel overpriced, but in my opinion the smaller ones, while still expensive, at least for me they made sense," Photographer Miguel Cortes, who uses the high-end props, tells Petapixel.
"Plus, with having multiple clients for product photography, the props all payed themselves off rather quickly. Having a variety of shapes made creating multiple sets of images for multiple products a lot easier and faster," he continues. "You can simply repaint the props with spray paint if you need to, or if you have the time in post, you can change the colors of the props in Photoshop to match what the clients need."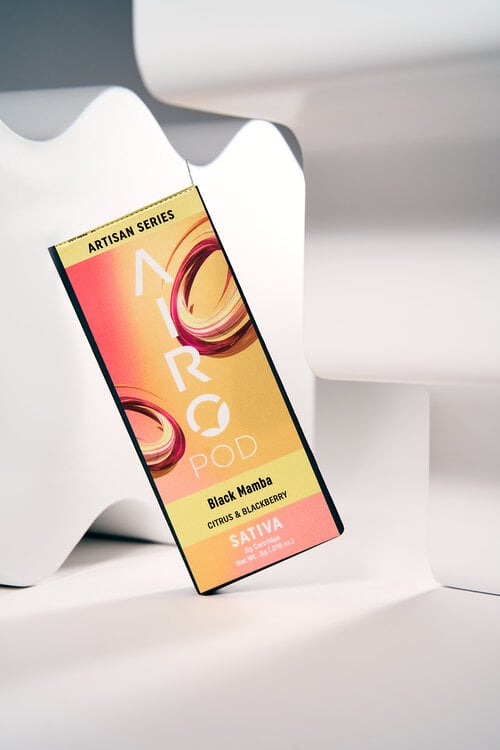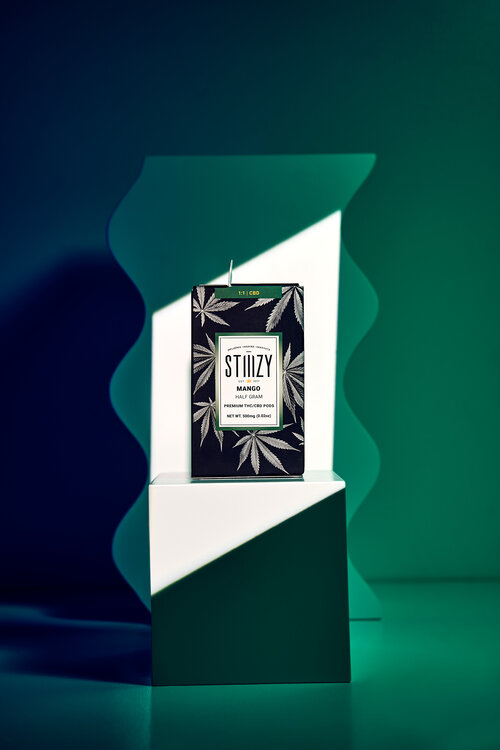 Similar popular brands in the high-end prop space like PropFace, Prop Shop, and Mad Props seem to fall in line with Moodelier's pricing, with some even being more expensive per item — some are even made of concrete.
While many photographers will simply change the colors and hues in Photoshop, the MDF and steel-based props make it easy to spray paint and accommodate any product color style quickly and easily, which can often result in a more natural looking finished photo. And while the pieces are expensive, the ability to change their color means they probably don't need to buy multiples.
Claire Xue, Moodelier CEO's, says that the pieces are expensive because they are high quality.
"They are furniture-grade pieces made in small batches. There are over 20 steps in order to complete each piece. Each prop has many layers of MDF boards glued together that are then sanded, and layered with primer and/or layers of paint," she explains. "The whole process takes a few weeks from start to finish just like how high-quality furniture is made."
When I asked her about what I thought were extremely high prices, she explained that the company has to charge that much, but didn't always intend to.
"When we first started the curvy steps were $87, but due to material costs and shipping cost increases, we had to raise our prices a few times to stay in business."
Xue also said that the pieces made by Moodelier are meant to last for many years of continuous use, as opposed to many of the cheaper foam-based props that will often last only a few shoots before needing repairs or replacement.
"I think the pricing is subjective for everyone. I don't want to compromise the quality of my products. They are priced the way they are for that reason, and while they are definitely not cheap, I also don't believe in offering cheap products either," she says.
Clearly, it's important for those who are taking product photography seriously to invest properly in the gear and accessories that will make them successful, but I don't expect many casual product photographers to jump at the thought of dropping thousands of dollars on props when camera equipment is already so expensive. But for high-end studios and photographers that are turning a large volume of images, the value proposition makes sense the same way any other high-end product does: you get what you pay for.
---
Image credits: Photos by MCP Studio and Keystyle Media